Italy's fragile new government, the product of unholy alliance between Italy's left and right wing factions is already under pressure and may well shatter very, very soon.
Causing the destruction of what may turn out to be one of Italy's shortest lived governments ever, could be that rogue of Italian politics, Silvio Berlusconi who wants the new government to honor one of his election promises. Basically, what Berlusconi wants is that Italy drops the so-called IMU property tax on the main residences, or first houses, of Italians. Berlusconi would also like Italy to refund the IMU tax paid by Italians in 2012.
If Berlusconi does not get his way, he is hinting he will topple the fragile alliance which is the Enrico Letta government. Opinion polls give Berlusconi's alliance a lead, so by bringing down the current government, Berlusconi could, possibly, propel himself back into power.
The fuss over the IMU tax has been enormous in Italy, even if for many normal mortals, the cost of this tax has not exactly been crippling. A friend, for example, stands to save the sum total of €14 (fourteen Euros) a year if the tax goes. The ending of the main residence would benefit the owners of large homes, which, coincidentally, happens to include lots of Italy's very well paid politicians.
The average cost to Italians of the IMU tax on main residences was €225, whereas the average cost for all houses the houses they own was €918.
Placating Silvio
In an attempt to placate Berlusconi, and, potentially, save Italy from another round of general elections in 2013, there is talk of reducing the IMU tax to zero or to a negligible amount for low income families. This suggestion has not caused Berlusconi to back down – he wants to go the whole hog and abolish the IMU tax. Berlusconi knows he's in a strong position and he's going to leverage it. Should he get his way, he'll be crowing about his success and will use this to support future election campaigns: Berlusconi, the man who keeps his promises.
According to an article from February 2013 in Italy's La Stampa newspaper, scrapping the main residence chunk of the IMU tax would cost Italy somewhere in the region of €4 billion. In the overall scheme of things, this sum may not sound that much except Italy may well have problems finding around €1.5 billion which is needed to keep paying unemployment benefit to around 700,000 Italians. Other publications in Italy put this figure at 500,000.
No Long Term Unemployment Benefit in Italy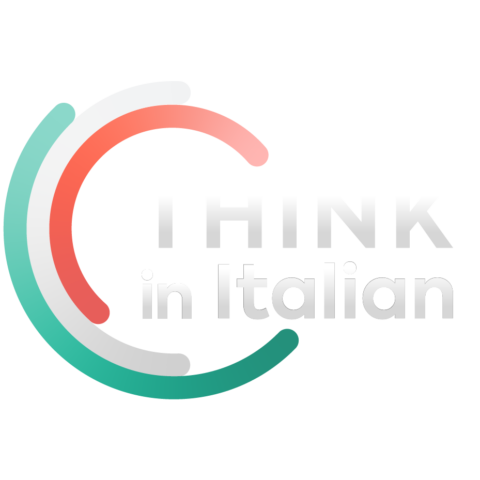 Stop reading, start speaking
Stop translating in your head and start speaking Italian for real with the only audio course that prompt you to speak.
Italy does not have any unemployment benefit as such, it has instead, a temporary benefit system which is based on former earnings. This system, known as cassa integrazione, is designed to counter the effects of short term periods of unemployment, but not periods of unemployment of over 2 years or so – unless other sources of funding are found or approval is obtained from Italy's government to extend the period for which the payments are made. By no means all Italians will be eligible for unemployment benefit either.
With a reported 2,500 Italians losing their jobs every day, coupled with Italy's substantial, and growing, level of public debt, finding funding for this Italian style unemployment benefit is becoming a strain on public finances.
Cutting the hard to evade IMU tax would make it even more difficult for Italy to keep paying its unemployed and leave its already cash strapped government in a potentially very difficult situation unless some alternative form of funding is found. Silvio Berlusconi's suggestion was to use tax income from gambling operations to finance the removal of the IMU tax, but according to Italian newspaper Il Corriere della Sera, the tax income generated by gambling would be nowhere near enough to cover the shortfall created by the end of the IMU tax.
Potentially Tragic Consequences
One unhappy unemployed Italian recently went on a trip to Rome to take pot shots at politicians. Instead, two policemen ended up in the firing line, one of whom risks ending up paralysed.
What would happen if 700,000, unhappy, armed Italians decided to take a trip to Rome to vent their frustration out on the nation's politicians?
Italy should find out this week or the next whether the IMU situation will be resolved. For the moment, Silvio Berlusconi is sticking to his line: either the main residence IMU goes, or he will withdraw support for the Letta government – which will probably lead to new general elections. A case of hello, soon to be followed by goodbye, maybe.
The delay caused by Italy's government could render the current economic and social situation in Italy even worse, but this does not seem to concern billionaire Berlusconi. So much for Italy's president's calls for Italy's politicians to act responsibly.