2011 edition of the Paolo Sarpi food fair this Sunday October 9, in Milan, Italy. 
Today was our annual appointment with the delightful Paolo Sarpi street fair.  As always there was an abundance of choice for Italian food lovers.
This year we lunched on goose filled pasta, followed by fresh porcini mushrooms and all washed down with some rather nice Barbera d'Asti red.  Oh, I and I spent some time trying to capture the event with my trusty digital SLR.  One of my readers kindly left some feedback the other day saying that more pictures were needed on Blog from Italy.  What follows is riddled with images.
Paolo Sarpi Street Fair, October 2008
What was there?  Well, there were lots of people.  This was a shot I took at around 5 this evening:
Of course the crowds came to see all the goodies, including a huge selection of cheeses, including my favourite Gorgonzola of all time.
Others came to see the wine, and there was no shortage of choice.
Yours truly splashed out a whole 20 Euros on 6 bottles of very drinkable red.  I tried before I bought too.
Then there were the olives on offer.  Very colourful and horribly morish too!  Indeed there was a lot of everything.
I love this annual event!
Christmas and the New Year is just round the corner, and so freshly made cotechino made a well timed appearance at this food fest too.
Salami was all over the place, and goose salami caught my greedy little eye.  Sorry, but I did not invest in any, so I cannot tell you what it's like.  But, I can tell you that the other salamis are well worth trying.  Wild Boar salami is very tasty, as are the truffle salamis, and that is not to mention the super sophisticated salamis made with Barolo.
Some of these salami are quite soft by the way.  I think that if they are hung for a while, they will become good and hard.  I don't know though, none of the salami we've ever bought has ever made it as far as Christmas!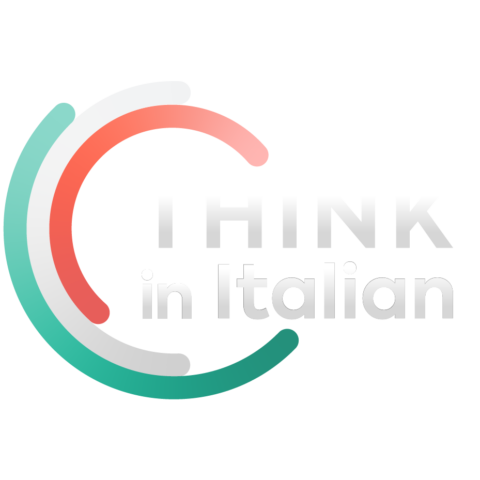 Stop reading, start speaking
Stop translating in your head and start speaking Italian for real with the only audio course that prompt you to speak.
After all this savoury, you might be hankering for a little sweet.  No problem.  There was an interesting, and most probably horribly calorific selection of chocolate salami, not to mention such delicacies at my favourite Cunesi and some tempting looking choco balls.
Those on the look out for nuts would have been happy too.  Indeed, a couple of nutty but nice Neapolitan nut sellers asked me to take their photo.  They seemed to be happy with the result and filled a bag with nuts for this here photographer.  Here are the two gentlemen:
And here is the selection of nuts these two characters were offering to all the Paolo Sarpi punters.
Talking of Yuletide, how about a selection of grappa and other assorted liqueurs to keep you toasty warm through those dark winter evenings?  No worries.
There was enough grappa on offer to keep even the most ardent alcoholic soaked all the way through the winter.  And there was also that glorious chocolate liqueur, which would make your favourite woman very happy this coming festive season.
As this area is well known as being the centre of the Chinese community here in Milan, there were some pretty Chinese lasses out on the streets.  These girls were standing in front of a newly opened 'wedding' shop.
There really was lots for everyone, and although there did not seem to be quite as many stands as last year, there was live music, and MacDonald's put on a show for the children too, which was good of them.
Judging by all the people there who were queuing up to sample and buy all the good things on offer, recession fever has not yet hit Milan.
There were no troops to be seen either, even if there was quite a heavy police presence.  However in all the years I've been to this event, I've never seen any trouble.
Indeed, even the surprisingly warm weather for the time of year did not produce any hot heads.  Actually everyone, including me, felt pretty jovial.  A great way to push the world's economic troubles to the back of your mind, if ever there was one.
I hope to be back next year, and if you happen to find yourself in Milan in mid-October, you should check this gastronomic fair out.  It's a great place for some early Christmas shopping, and you will find some original ideas for presents too, although I do not recommend trying to keep that seasoned cheese all the way until Christmas.
You'll just have to eat it!
All photos by Alex Roe.  Taken with a Tamron 28-75 f2.8 lens on a Canon 400d, ably assisted by a Metz 58 AF-1 flash.  Shots taken in RAW, and then processed with Capture One 4.  Images then optimized for web – which has dulled the sharpness and left the colours looking a wee bit washed out.