Two words: Silvio Berlusconi. If it weren't for Silvio Berlusconi's intransigence, Lega leader, Matteo Salvini, and the leader of Italy's Five Star Movement, Luigi Di Maio, would have formed a new government by now.
Silvio Berlusconi has blocked such a coalition though. He has also intimated to Matteo Salvini that if his party is excluded from a coalition with the 5 Star Movement, dirt on Salvini may well come to light. Remember Italian politician Gianfranco Fini? He decided to go up against Berlusconi. Dirt emerged and his political career came to a premature conclusion. Salvini will be aware of the Fini affair.
To one and all in Italy, it looks as if Matteo Salvini is little more than Silvio Berlusconi's obedient little lap dog. Except Salvini is not overly happy with this situation seeing as his Lega party got more votes than Silvio Berlusconi's Forza Italia. Indeed, Salvini had more or less convinced himself that he was the new leader of Italy's right. Except he isn't, as Berlusconi firmly reminded him.
Salvini wants to be prime minister but the Five Star Movement – which got even more votes than both Salvini's Lega and Berlusconi's Forza Italia parties, but not as many as Italy's right wing party triumvirate, would not let him.  Even so, Salvini seemed initially, to be prepared to join forces with the 5 Star Movement.
However the 5 Star people stated that there was no way they would want Silvio Berlusconi's party and the neo-fascist Brothers of Italy party as part of any coalition government. This line has not changed and exists because the Movement's supporters believe Silvio Berlusconi is the root cause of many of Italy's economic and social problems. Silvio Berlusconi is not at all happy about the 5 Star Movement's stance and won't let any coalition form.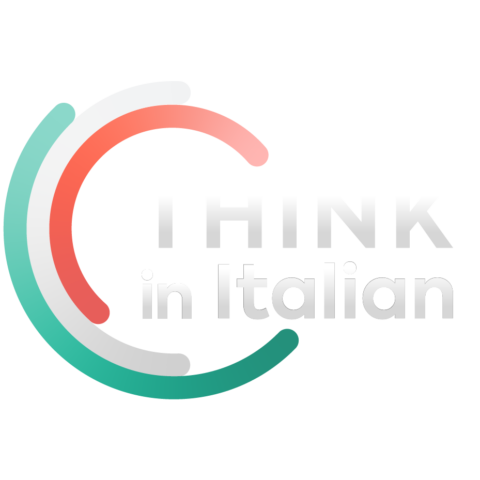 Stop reading, start speaking
Stop translating in your head and start speaking Italian for real with the only audio course that prompt you to speak.
Instead, Silvio Berlusconi is now pinning his hopes on a coalition which includes Italy's leftish leaning PD – Democratic Party. The problem here is that, so far, nobody in the PD has indicated that it even wants to join forces with Berlusconi and the right. On the contrary, the PD party is currently bickering over whether it should remain as an opposition party or whether it should form a coalition with the 5 Star Movement. What will happen is anyone's guess.
Only the Five Star Movement is Acting Responsibly
Italy's President Mattarella has been trying to carry out some matchmaking but he's been getting nowhere. His calls for Italy's political parties to act responsibly have largely gone unheeded by all sides except the Five Star Movement which does appear to be ready to join forces with either part of Italy's right or the left leaning PD party.
What Will Happen if Negotiations Come to Nothing?
[contextly_auto_sidebar] If no agreement can be reached, either Italy will end up with a technical government, or there could be a 'grand coalition' like the one currently coming to the end of its days, or else it's back to the polls.
The poll option is likely to produce yet another hung parliament unless one party or an other ends up with 40% of the vote. Italy's right wing alliance got quite close and the Five Star Movement was not too far off, either. In the event of future elections, either Italy's right could win the day or else Italians might vote en masse for the Five Star Movement.
Should Silvio Berlusconi suddenly start pushing for elections, you can be more or less sure that he believes his alliance will receive enough votes to be able form a majority government. This has not happened, yet.
At the time of writing, there are no signs that Italy will end up with a working government in the near future. This could change though. And it is!