My post on the sky high bill which a couple of Japanese tourists received after dining at  Rome's Il Passetto restaurant has attracted some attention.  The Italian press has also been hunting for other similar stories too, and has found a couple of other supposedly extreme bills.
This time though, the stratospheric bills were not, supposedly, rip offs, but simply higher than average prices.  The city concerned this time was not Rome, and those finding themselves at the sharp end of bills made to make your eyes water were not tourists either, they were Italians, even if one of them was a Miami resident.
Case number one concerns a rather high laundry bill, whereas the other knee wobbling bill which may have brought a quiet night out in Milan to a rather bitter-sweet end, concerns the La Malmaison restaurant .
Let's kick off with just how much it can cost you to avail yourself of washing and ironing services in Milan.
Milan Laundry Bill: 614 Euros
An unlucky Italian who had been staying with friends here in Milan left ten shirts, seven T-shirts and two pairs of jeans at a local laundry and was staggered to be presented with a bill of over six hundred Euros.  But this was no rip off, the bill was based on the prices this rather exclusive laundry which sits in the shadow of Milan's castle normally charges.
The owner of the laundrette to the stars claimed that the prices charged were nothing exceptional, and, no charge was added for washing and ironing a couple pairs of socks which had somehow ended up in our Italian friend's dirty laundry.  However even the complimentary cleaning of an extra couple of pairs of socks did not placate the Italian gentleman who had to foot the 614 Euro bill.  He has put the issue in the hands of lawyers.  Probably in the hope of taking the laundry to the cleaners.
Taking the Laundry to the Cleaners
Despite the threat of legal action, the laundry owner has stated that he is quite prepared to explain his establishment's pricing policy in court.  It is rumoured that clothes taken to this Milan washhouse are washed in fresh mountain spring water which is brought in daily in special tankers which boast gold plated linings.  The washing, or so little birds whisper, takes place at the hands of has-been supermodels, with the pressing of the clothes concerned being undertaken by the bored wives of industrialists using ruby encrusted custom made irons, which do their thing on ironing boards covered with the finest silk imported by camel from China.  Well, this is the story, or something like it, the no-doubt well heeled laundry owner will be telling the judge when the case of the Hollywood laundry bill or clothesgate comes to a Milan court, one imagines.
The laundry bill victim refused to pay his dues, abandoned his clean and pressed duds, and went out and bought some more, or so we understand.  The outraged laundry owner declared that he would bring a case against the man from Miami for not having coughed up.
A real storm in a washing machine, if ever there was one.
Moral of the Story: Beware of sophisticated looking laundries in the centre of Milan!  As a matter of interest, the dirty laundry bill the  should have been between 70 and 100 Euros, still not exactly cheap, but considerably less than the six hundred Euro bill the Italian from Miami was presented with.
I understand from a post on Italian blog site, blogsfere, that the name of Milan's luxury laundrette is the Tintoria Alberti –  which has its own website: Tintoria Alberti, where you may even watch a YouTube video of this exclusive institution in action!  Riveting stuff, I'm sure.  See if you can spot the supermodels and ruby encrusted irons.
Next on the dear Milan menu, there is what is a reputedly over-priced restaurant, the La Malmaison.
Milan Restaurant Bill: 1000 Euros, nearly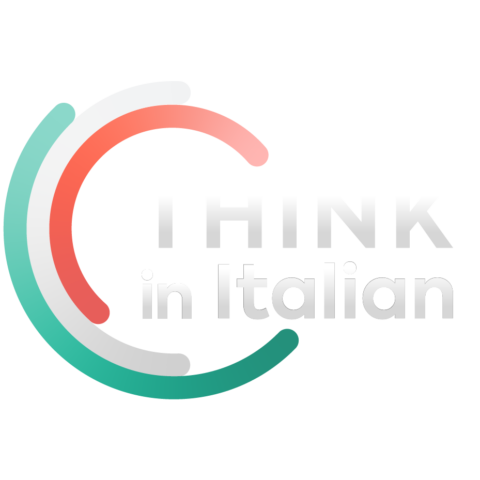 Stop reading, start speaking
Stop translating in your head and start speaking Italian for real with the only audio course that prompt you to speak.
Two Italian diners who went to the small and exclusive Milan restaurant, La Malmaison, were not overly happy to discover that their end of meal bill came to the right royal sum of 954 Euros, excluding wine.  The bill did not include wine for the simple reason that the couple did not order any.
One of the reasons why this expensive night out caught the attention of the Italian media is that the owner of this restaurant is seeing the daughter of an infamous Italian con artist, one Wanna Marchi.  Someone must have thought, 'like mother, like daughter, and boyfriend' or something like that.
Prices Not High
The La Malmaison proprietor was a little surprised to hear that his establishment's prices had garnered so much attention, and stated that past clients had paid as much as 5000 Euro's for a meal.  The Wines on La Malmaison's wine list, some of which cost well over 1500 Euros a bottle, may well have contributed to higher than average bills, one suspects.
Still, despite the owner's justification, the story made the national television news here in Italy, which would indicate that a 1000 Euro bill for a meal for two is considered to be on the high side, even in an expensive city such as Milan.
An Italian restaurant review site which mentioned La Malmaison stated that the price per head ranged from 50 to 70 Euros a head (in 2007), with another site giving a price of around 200 Euros a head.  Indeed, the pricing in this eatery appears to be somewhat ambiguous from what I've read.  For example the menu reportedly states 40 Euros for scampi, whereas that is the cost of only one of these super shrimps.  Others appear to have been stung by the not always transparent prices in this establishment, or so it would seem from the comments, in Italian, on this blogger's review (the end of meal bill is not specified) of La Malmaison.
On this Italian site the restaurant owner has left a comment, as has his webmaster: TravelBlog.it – Conto da 945 euro al ristorante La Malmaison di Milano – 945 (!?) Euro bill at the La Malmaison restaurant in Milan.  Someone who claimed to be a regular at La Malmaison left a comment complaining that the prices had increased exponentially since 2007, and was not too happy about this.
Exaggerated Prices?
Other noted restaurateurs have stated that La Malmaison prices are exaggerated.
For the curious, preferably American Express Gold Card holders, the La Malmaison menu, in Italian, English, French and Spanish, is here:  La Malmaison, as is the Wine List.  Prices are not specified.  La Malmaison does look intimate and sophisticated from the photos shown on the La Malmaison website,  even if it appears to be on the high side of pricey.
The ingredients used, the restaurateur claims, are the best of the best, so high prices are to be expected.  I dare say that more expensive places do exist, but it sounds like a restaurant for super rich Posh and Becks types, who may well be happy with it.  La Malmaison probably falls into the category of  'if you have to worry about the price, you can't afford it.'.
Those looking for a cheap night out are probably best advised to look elsewhere, and there are plenty of other restaurants in Milan to chose from.  And other laundries, for that matter.
At the end of the day though, diners at the La Malmaison, unlike those at the Passetto restaurant in Rome, do not appear to have been deliberately fleeced.
Source:
30 July, 2009, Corriere: – In Italian – Cena per due: 954 euro, nel ristorante del compagno di Stefania Nobile – Dinner for two: 954 Euros in the restaurant of Stefania Nobile's companion
23 July, 2009, Corriere website in Italian: Stangata in tintoria: conto da 614 euro per 10 camicie, due jeans e sette T-shirt – Sting in Laundry: 614 Euro Bill for 10 shirts, 2 pairs of jeans and 7 t-shirts.