Perusing Italy's press as I often do, I came across a letter on the website of the Italian newspaper Il Messaggero which caught my eye because the title was "Osservazioni dall'Inghilterra" – in English: "Observations from England".
Ah, I thought, this will be interesting – the opinion of an Italian on my green and wet homeland.  I got to the point where the writer claimed England was at least sixty years behind Italy and almost stopped there, half expecting a scathing attack on the perfidious Albion.
My curiosity got the better of me though, so I kept reading, and I'm glad I did, for the letter was a real gem.  I liked it so much, I decided I wanted to translate it and put it on Italy Chronicles for all to read, and, hopefully, enjoy.
I fired off an email message to Il Messaggero to ask for permission to use their content.  Luckily, those nice people at this Italian newspaper said yes.
Here is said letter, with one or two minor additions for the sake of clarity:
Observations from England
I've just got back from London.  I often go because I have a niece who lives there.  This time maybe I had more time to observe. Having my computer with me tempted me into taking notes, maybe.
The fact is that I came back with a desire to report my observations. Unfortunately I do not have Marchesini's (Anna – an Italian comedian, I believe) capacity to present impressions of situations and places which are so different from those here (in Italy).  I do not have her ability, but I feel I might be able to transmit what I observed.  And I say this in all sincerity: I came back very worried.  I found a nation far behind.  Compared to Italy, it is at least sixty years behind the times.
A nation which has not yet earned freedom; freedom in Italy is now assured to all.  Everybody (in Italy) has the freedom to write on walls and on the carriages of the underground trains.
The consequences are grave, because the walls look sad without all those colours and the wealth of artistic expression which graces our streets and metro carriages.
Trains which are melancholically clean both inside and out.  Free of that multi-coloured writing so typical of our flair.  Indeed, the windows of carriages carry this warning: "If you see someone committing vandalism call this number", and there is also a illustration of a helicopter to promise rapid intervention.
In the stations there are men in uniform with the words "train presentation"!  They all have brooms and rags for cleaning.  And they clean in real time, not at night.
It (Britain) also lacks the phantasmagorical imagination of all the flyposters of our (political) parties.  Illegal posters which are condoned by councils by means of a symbolic fine.  I repeat: the show is sad.  The streets are disconsolately clean and monotonous.  I almost missed our sixty-four tooth Berlusconi and our shirt-sleeved Bersani.
It's even worse for school children.  None are free to dress as they please.  The vexatious schools even impose uniforms.  Free thinkers, in considering the reprehensible uniforms, could rightly make comparisons to fascism, with the wearers being the sons of the wolves.  Even worse, some (Italian) ladies will remember when they went to school dressed in aprons.  Times, if God wills them, past.
I went to collect my 10 year-old niece from school.  Her school requires a uniform of light brown skirt, brown shirt, and brown jacket with red piping.  Around her neck is a mandatory scarf of brown and beige striped fabric.
It's the uniform of that school.  Other schools have other uniforms, but all are mandatory.  On her feet, black shoes with a strap and a rounded toe.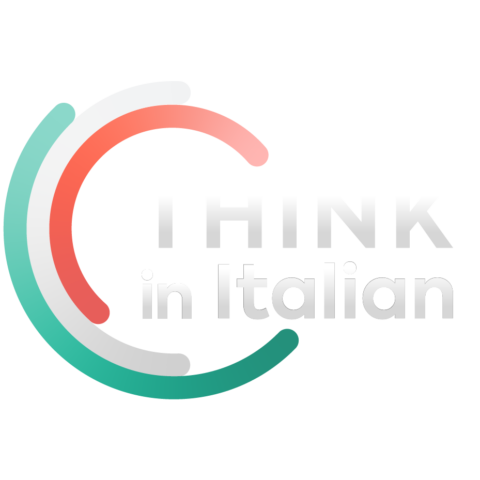 Stop reading, start speaking
Stop translating in your head and start speaking Italian for real with the only audio course that prompt you to speak.
The boys had short trousers on.
Overwhelming.  Even more so when one notes that there were people keeping a check on those entering [the school].
It looked like a concentration camp.  For us, not even in the worst times have we achieved similar levels of oppression.
All the freedoms we have acquired have been abolished.  I could not even see the elastic of panties.  Neither on the boys nor the girls.  No trousers half-on: trousers and skirts strictly aligned to the waist.  Ralph Lauren, Armani, and Intimissimi (all makers of underwear), are suppressed and kept hidden.
How sad!  Such a civilized nation.  One capable of dominating the world and reduced to such levels.   Artistic creativity stifled and free rein given to repression.
Other striking examples are the buses and the underground: they provide an excellent service but a ticket is expensive.  Prices of three to four pounds are not uncommon.  Well, they were able to abolish the freedom not to pay it.  On buses, all have an Oyster card; a prepaid card that is placed on a pad which allows the amount of the ticket to be deducted; and when the card touches the pad, it beeps.  It is impossible to be cunning.  The system takes into account the total sum paid and reduces the amount on the card proportionately.  No one pays more than two and a half pounds a day.  Those without the card have to pay the driver in cash.  And a person gets a dirty look if he or she does not have the right amount, and the bus does not leave until payment has been handed over.
Tickets are shown both when getting on and getting off.  The chance of getting away without paying is just about zero.
I am proud to confirm, however, that when I took the superotto bus (here in Italy, Rome, possibly) to the end of the line ten days ago, thirty of us got on, but only three of us actually validated our tickets.  The others proudly waved flags in celebration of their liberty not to pay.  A liberty confirmed by a common feeling of freedom and the absence of controls.  The writer confesses that he sometimes took advantage of such liberty and feels a little ashamed.
Can we say the British are fascists?  I would not say so, despite having invented that wonderful thing which is the mini-skirt, they have been unable to profit from the freedom granted by '68.
I also believe that they are constitutionally retarded: they lay down rules and then apply them.
Paolo Grippo
———————
I think the letter speaks for itself.  The subtitle could perhaps be "A Tale of Two Societies".
The original letter which appeared on the 22 July, 2011, in Italian, can be seen here: Osservazioni dall'Inghilterra – Observations from England
Letter reproduced by kind permission of Il Messaggero.  Translation by Alex Roe.