On the subject of ghosties and ghoulies, as I have been recently, how about mixing in a little bit of ancient Italian witchcraft? In Oria, Apulia there's a good local legend which involves virgins and fog.  It's a good story.

Well, down in a little town called Oria, not too far from Taranto, an eerie fog surrounds the place on occasion.  Just what caused this spooky fog?
If you are a virgin then maybe you should avoid Oria.
Well, the story goes that many moons ago, Oria once went by the name of Hyrie, and this town had a big problem with its walls, in that every time they were built, they inexplicably fell down.
Something had to be done.
Consult Your Holy Men
So, just what do you do in such strange circumstances? Easy, you consult your local holy men.
These erstwhile chaps stated that the only way to keep the walls from tumbling down, was to glue them together with the blood of a virgin.  Obvious solution really – must have been before the advent of cement.
Hunt for A Virgin
Anyway, such sound and sage advice had to be adhered to, and so a hunt for a suitable virgin began.  Only the locals, whose daughters potentially qualified as the right virgins for the job, were not all too happy about submitting a loved one to be slaughtered and used as wall glue, so they hid them all away.
However, a lone peasant, so the story goes, came out of the wood, where she lived, to look for firewood (Why she was unable to find firewood in the wood, I have no idea…).
While mum was out of the wood picking wood, her dear little daughter who just happened to be a virgin, was whisked away, sacrificed, and her blood used to keep the city's walls suitably stable.
Now, despite her inability to find firewood in the wood in which she lived, this poor peasant mother of the recently sacrificed virgin just happened to be quite a powerful local witch.  This local witch was not at all happy at the use of her little one as a form of cement, so to avenge the death of her daughter she cast a spell on the town of Hyrie, now Oria.
The words to this spell were: "Possa tu Oria fumare nei secoli come fuma ora il mio cuore" – "May Oria smoke through the centuries as my heart is smoking now.".
Mysterious Fog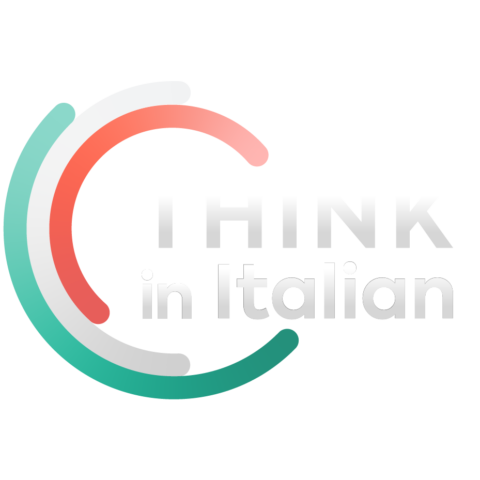 Stop reading, start speaking
Stop translating in your head and start speaking Italian for real with the only audio course that prompt you to speak.
And so it was that the town of Oria often found itself surrounded by a mysterious fog (looks a little foggy in the photo above) which suddenly rose from the ground.
As far as I know, the witch's curse persists to this very day, fog and all.  Not sure whether the walls still require fresh doses of virgin blood from time to time to keep them up though.  And as for finding virgins nowadays, well…
If you ever find yourself in Oria and a fog suddenly envelops the town, you can impress your travelling companions by telling them this little story.
For those who have travelling companions they wish to impress, this is where Oria is in Italy:
[mappress mapid="9″]
Virgins Should Avoid Oria
Oh and if you happen to be a virgin and are approached by the townsfolk while in Oria, my advice would be to run away pretty damn quickly.
Please write and tell me if you do find yourself in this town, especially if it becomes foggy all of a sudden.  I do not want to know if you are a virgin or not though.
By the way, Oria is in a very beautiful area of Italy known as Salento, which is part of Apulia.  Read the Southern Italy article on Italylogue to find out why the South of Italy is a fascinating place to visit.
Here's a little YouTube photo slide show to whet your appetite:
[youtube]http://www.youtube.com/watch?v=3jrfGt-uWqQ[/youtube]
With thanks to Gaetano Salvo who pointed me in the direction of this little story.
Photogaph of Oria by —Galiano.M