In this instalment of my series of interviews with Italian designers, Italy's Chronicles' design writer Paolo Feroleto had a chat with Debora Manetti of the Florence based Kmzero Design Positive which has worked with clients like Condé Nast, Wired Italia, Vogue.
Paolo: Hi Debora, can you briefly describe your studio? What kind of work do you do?
Debora: Studio Kmzero is a design company founded in 2002 as a place to experiment on communication design, typography and visual research.  In these years we developed branding and communication projects on traditional and digital media, with a strong focus on interaction design.
We reflect, in many ways, the complexity of the contemporary design scene,that has to reinvent its classic compositional and typographic rules and adapt them to the ever-shifting panorama created by technology, social media and global visual culture.
Paolo: How many designers do you have or do you use freelancers etc?
Debora: Our studio tries to keep the small size of the design boutique while having enough resources to deal with bigger corporate projects.  So, apart from the three studio partners (me, Cosimo Lorenzo Pancini and Francesco Canovaro) we employ three freelancers on a regular basis, with interns and external freelancers working on a per-project basis.
Paolo: What are your thoughts on contemporary Italian Graphic design?
Debora: It's a very interesting and tricky question. In the past Italy had some wonderful masters of graphic design – but we find difficult to name a graphic designer today with the creative power or the social influence of Munari or Vignelli.  Social networking has made connections and influences between professionals easier worldwide, and pinpointing an "Italian style" seems arbitrary.  Also – a big shift in the profession is happening due to the pressure of new work models like crowd sourcing or spec works.
Paolo: Do you feel Italian design continues to link to the past for inspiration or does it look outside for inspiration?
Debora:  In Japan, artists and graphic designers have been able to use traditional shapes, compositional methods and styles in contemporary compositions to great effect.  This is something that seems almost impossible here in Italy, where the visual heritage of the past is perceived as static and untouchable.  Many designers are probably more influenced by design styles coming from abroad rather than the visual richness of our country.  What we believe is that great design in Italy has in the past proposed models of innovative thinking, but in this moment it seems its on stand-by, waiting for a new spark of awareness of our potential.
Paolo: Tell me about being based in Florence, do you feel you are missing out on projects because you are not based in what is perceived as the 'design centre, Milan?
Debora: We miss the opportunity of daily contacts with big brands, agencies, and the inspiring community of creatives.  On the other hand, we are in a quieter environment that allows us to focus more on following our work philosophy.
Paolo: Your studio works across many disciplines of design, which area do you prefer to work in?
Debora: My preference goes surely to branding projects.  The opportunity to distil the many qualities of a brand in a logo and the challenge to adapt the identity to different media (from print to digital to physical) always create a springboard for creativity. Branding projects also drive me to develop new typography sometimes, and it's like matching two passions in one.
Paolo: What projects are you currently working on?
Debora: We have been busy lately with studying complete digital strategies for brands or products and advertising, while at the same time focusing on projects (like font design) that require a great deal of specificity.
Paolo: Which project/s are you most proud of?
Debora: I'm really proud of our font foundry ZetaFonts and of our production of web 2.0 style fonts like Arista 2.0, Antipasto, Arsenale white and Duepuntozero: which together got over two million downloads around the world.  I consider myself lucky to work with great clients such as Marchesi Antinori, Condé Nast, Wired Italia, Vogue, and to have had the chance to develop social and cultural projects for Regione Toscana and Istituto degli Innocenti.  Last but not least, I'm very proud of us being a friendly and cosy studio with a great team that is able to harness both local and global influences.
Paolo: What advice would you give to aspiring designers?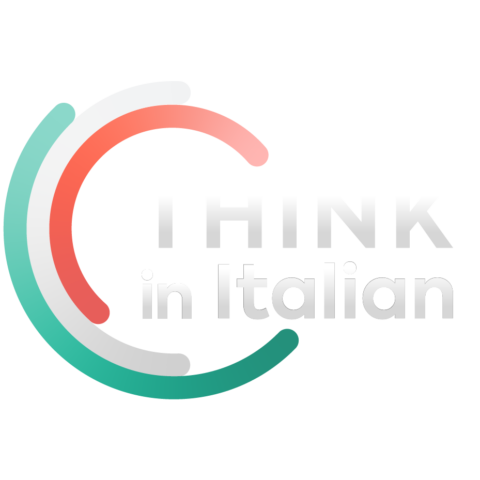 Stop reading, start speaking
Stop translating in your head and start speaking Italian for real with the only audio course that prompt you to speak.
Debora: Curiosity killed the cat, but made the designer rich.  Keep an open mind, explore the world daily and transform everything into passion.  Try to find your own balance between art and business, and pay close attention to all the chances that new social media (from LinkedIn, to Behance) can offer.  And don't forget to love what you do.
Paolo: What attributes do you think a good designer needs to have?
Debora: A good designer has the energy and curiosity required of any calling, plus the wisdom and the stubbornness to make his visions come true.  A good designer is someone who knows the fine line between the possible and the impossible, and knows when it's time to cross that line.
Paolo: Which contemporary designers do you admire?
Debora: I don't have a single mentor, but surely I'm a Stefan Sagmeister fan, and I admire Debbie Millman, Paula Scher, Chipp Kidd, a lot and our friend Jonathan Barnbrook.  I recently met James Victore and Jessica Hische who surely deserves to be on my list.
Paolo: What areas of Italian design are you most optimistic about?
Debora:  While fashion and product design are still at the forefront of the Italian design scene, I'm confident that among the many talented professionals we met there are the some who will be able to shape the distinctive style of future Italian graphic design. We're seeing more and more interaction designers with amazing portfolios, while many young designers are embracing a style which mixes typography, illustration and infographic in a very interesting way.
Paolo: What do you hope to achieve for your company within the coming year?
Debora:  I hope to drive our core business closer to typography and focus more on brand identity and less on websites. And I hope to publish our new book "Design Positive", which talks about the lessons we have learnt in ten years of activity.
Paolo: Name three things which inspire your work…
Debora:
1. The energy exuded by design conferences.
2. Meeting people with a positive vision of the world.
3. Snowboarding, running, cycling or ashtanga yoga…any physical activity is good for the mind!
Paolo:  Thanks for your time Debora.
Website: kmzero Design Positive
About Paolo Feroleto
Designer of the ItalyChronicles.com logo, Paolo Feroleto Italy Chronicles' resident design hound who sniffs out all things relating to Italian design, as well as hunting down the odd designer for interviews. He writes about the best of what he finds here on ItalyChronicles.com.
A designer of Italian origins, Paolo has over 13 years industry experience obtained from working in mixed discipline design studios in the UK and abroad.
Paolo has worked with a range of clients – from small independent retailers, to large blue chip companies. His projects have included building corporate identity, designing literature, creating stands for exhibitions, as well as devising graphics for retail outlets and websites. Examples from Paolo's portfolio can be found on his website, here: Four Design, where Paolo can also be contacted.
Paolo also teaches Graphic Design and develops creative discovery workshops for educational and professional environments.