Italy Chronicles contributor, Lorenza Bacino has been on her Italy travels again. Last time she sampled Turin, this time round she explored Verona.
April 2014 marks the 450th anniversary of the birth of Shakespeare and I found myself in the medieval Italian town of Verona, the setting of one of the bard's most famous romantic tragedies, Romeo and Juliet.
I was lucky to be staying at the 'Sogno di Giulietta' – Juliet's Dream – hotel, right in the courtyard opposite Juliet's balcony. During the day the hotel attracts a constant stream of tourists eager to add their message of love to the already over-scribbled wall.
But in the evening the gates closed, leaving me alone in the courtyard and so I can enjoy a quiet contemplative moment in the company of Juliet's statue.
The house and balcony are worth a cursory visit, because Verona has many other beautiful things to see, and the centre is small and compact and easily enjoyed on foot.
I eschewed the hordes and headed for the Scavi Scaligeri Centro Internazionale di Fotografia just round the corner from Juliet's house.
Here you can explore the archaeological sites under the city, whilst also enjoying contemporary photographic exhibitions. It's worth checking out their website to see what's coming up.
In spite of the tourist stalls Piazza Erbe boasts a gorgeous display of Renaissance architecture and glancing upwards you can see the remains of mythological frescoes on the façades of many of the buildings.
Take the main shopping street, Via Mazzini, just off Piazza Erbe, and glide down the smooth marble slabs to Piazza Bra' and on to Verona's Arena, perhaps stopping for an ice-cream on the way. The opera season runs between June and September and you can see what's on and book online here www.arena.it
Unlike the more compact Piazza Erbe, Piazza Bra' is spacious and you can enjoy a lovely view of the Arena, whilst sitting at one of the many cafés with Verona's favourite aperitif, an Aperol Spritz (see the recipe below) . It's as orange and bright as the sunshine, but don't be fooled. Its innocent appearance and fruity taste mask some hidden ingredients!
If you like a more relaxed way to sightsee, take a leisurely stroll across the Ponte Pietra over to the other side of the Adige River. With only birdsong in my ears, I lost myself along some pretty cobbled streets as I climbed upwards towards Castel San Pietro. Although you can't go into the castle itself, it offers panoramic views of the city and it's a quiet spot to take a photo or two along your way. Just below there's the semi-preserved Teatro Romano which dates from the first century. It was only uncovered in the mid-19th century when foundations for Castel San Pietro were being dug.
If you follow the Via Santa Chiara, you'll come across an unassuming 'portone'. Do go inside so that you can feast your eyes on the wondrous renaissance Giusti gardens. Here you'll find fountains, flowers, acoustic grottoes and one of the oldest labyrinths in Europe – and very few tourists. Bliss.
These gorgeous cypress-tree lined gardens are a mix of nature, art and history. If you climb up to the belvedere which is decorated with a great 'mascherone' or monster, you can enjoy more great views of the city built along the distinctive curve of the river. Legend has it that the monster emits tongues of fire from its mouth.
You can head back into the town centre across the Ponte Nuovo and make your way back to Piazza Erbe via the smaller and less crowded Piazza dei Signori.
The Impero pizzeria in a corner of this square has some of the tastiest prosciutto in town, and while you're at it, why not have another spritz aperol to end a perfect day?
Some useful addresses and websites
The VeronaCard is an all-inclusive city-pass. €15 for 24 hours or €20 for 72 hours (valid from first entry). Includes free entry to Arena, Sant'Anastasia Church, San Zeno Church, Juliet's House, San Fermo Church, Duomo, Castelvecchio Museum, Natural History Museum, Radio Museum, Maffeiano Museum, Modern Art Gallery, Roman Theatre, Lamberti Tower, and Juliet's Tomb.
Also included is free local bus travel and reduced entry to the African Museum, Giusti Gardens and AMO (Opera) Museum.
Verona Accommodation Suggestions
The Sogno di Giulietta Hotel in 
Via Capello, 2, Verona
High standard, romantic "Dimora storica" located in the "Casa di Giulietta" courtyard and overlooking Juliet's balcony. Great central location in Verona. All 16 spacious and stylishly decorated rooms have ensuite facilities. £££ Rated 9.2 by Booking.com guests.
Click here to check availability and book a room at Sogno di Giulietta
Highly rated Verona accommodation: A Casa di Jo scores a maximum 10/10 on Booking.com
Popular highly rated 3 Star Hotel in Venona: Hotel Mastino
Browse and book more hotels, B&Bs, apartments and guest houses in Verona here:
Enjoy!
Aperol Spritz recipe
Serves 1. You'll need:
50ml Aperol
75ml Prosecco
25ml gin (optional)
A splash of soda water
1 slice of orange
A handful of ice cubes.
1. Add the ice cubes to a large white wine glass. Pour the Aperol over the ice, followed by the Prosecco and, the, optional, gin.
2. Stir once and splash in a little soda water and then garnish with a slice of orange.
3. Drink!
Five Things to See in Verona
1 – VERONA ARENA
Built in the 1st century AD and the third largest in Italy after the Roman Colosseum and the arena in Capua), it survived a 12th century earthquake which destroyed most of the outside walls – only a small section remains. Seating 25,000 it is the famous opera house in Verona. The opera season runs from 20 June-6 Sept. There are many other concerts held here too.
2 – JULIET'S BALCONY
Set in the courtyard of Juliet's House (entrance to the courtyard is free) the 13th century house belonged to the Dal Cappello family, whose coat of arms is visible above the inner-archway of the courtyard.
3 – ROMAN THEATRE
Crossing over the Ponte Pietra, a beautiful Roman bridge spanning the River Adige, is one of Italy's best preserved Roman theatres, which is now used for performances during the summer months.
4 – CASTELVECCHIO MUSEUM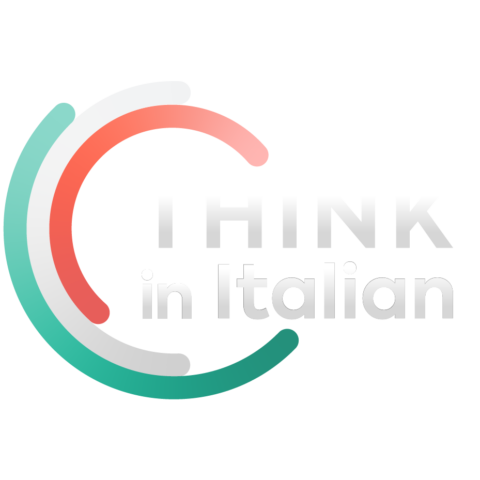 Stop reading, start speaking
Stop translating in your head and start speaking Italian for real with the only audio course that prompt you to speak.
The Castle is the largest and most impressive of the Scaligeri buildings constructed towards the end of their rule. The castle's inner courtyard is the entrance to the museum of Veronese art.
5 – PIAZZA ERBE / PIAZZA SIGNORI
Piazza delle Erbe was built on the site of the Roman forum. Towards one end there is the Palazzo Maffei. The piazza now hosts permanent stalls surrounded by the 14th century Torre del Guardella and the Casa Mazzanti, with its impressive 16th century murals and the Fountain of Madonna Verona.
Adjacent to Piazza Erbe is Piazza Signori and the entrance to the Lamberti Tower. Ascend the tower for a fantastic view of Verona. Piazza Signori is also known as Piazza Dante, due to the larger than life statue of Dante.
Five Places to eat in Verona
Actually, five places plus bonus.
1 – Ristorante Maffei, Piazza Erbe, 38
A fantastic place to book for special occasions, this restaurant is in a 17th century Palazzo that belonged to the Maffei family from San Benedetto.
The décor is distinctly baroque and the plates and settings are sumptuous.
For romantic dinners there's a 'Romeo and Juliet' table situated two floors down among the ancient ruins. This table comes with a personal waiter to cater to your every whim, or almost.
Email – [email protected] – Telephone: +39 045 8010015 or Fax: 39 045 8005124
2 Antica Bottega del Vino, Vicolo Scudo di Francia, 3
Famous in Verona and all over Italy for its fabulous wine selection. Once a place where intellectuals, poets and writers would hang out, and some still do, from time to time. The choice of prestigious and award winning wines is the real attraction here. There are always musical or arts events to enjoy too.
Email – [email protected] Telephone: +39 045 8004535 or Fax: +39 045 8012273
3 – Trattoria Fluviale Vecio Mulin, Via Sottoriva, 42/a
Right on the river with great views at night, and very cosy and atmospheric. A fish trattoria, that also specialises in meat dishes. The tuna is seared to perfection and served with olives, capers and tomatoes. The cuttlefish is tender and tasty. Andrea is very helpful when choosing the wines and and his recommendations are worth listening to!
Email – [email protected] – Telephone: +39 045 8065146
And these two Verona eateries are under the same management –
a) Trattoria Antica Amelia, Lungadige Rubele, 32
Email – [email protected] – Telephone: +39 045 8005526
b) Ostregheteria, Sottoriva 23
Traditional Italian Osteria, with takeaway service.
Email – [email protected] – Telephone: +39 045 8009904
4 – Antica Trattoria Enoteca Al Bersagliere, Via dietro Pallone, 1
Do ask to visit the wine cellar which dates from 1200 or so. This trattoria is one of seven approved by the Comune of Verona for traditional regional delicacies, (piatti storici). Leo is on hand to offer some delicious recommendations. I enjoyed some tender beef with polenta. The Valpolicella wine is really good with it too.
Email – [email protected] – Telephone: +39 045 8004824 Fax: +39 045 8004932
5 – Pizzeria Impero – Piazza dei Signori, 8
Nicola's in charge of this pizzeria set in a secluded corner of the piazza. It's also a trattoria, and a restaurant, with a friendly atmosphere and pleasant views over the square.
I recommend a plate of the best prosciutto in town with your aperitif. I'm told it's been matured for 20 months.
The philosophy here is if you don't like something, just tell them and they'll put it right.
Telephone: +39 045 803 0160
How to Get to Verona in Italy
Selective Travel Abroad is the family-run specialist travel agency which helped organize my trip to Verona. They provide accommodation, excursions, transfers and car hire in northern Italy and Croatia. Book online or call them for a chat – they'd be happy to hear from you and assist you with your booking.
If you are coming by plane, Verona's Valerio Catullo airport is eight miles from the city. You can either take a taxi or use the airport shuttle bus service. See www.atv.verona.it for airport shuttle bus information between Verona railway station and the airport. Buses leave every 20 minutes and the journey takes about 20 minutes depending on traffic.
If you do take trip to Verona, pop back and let me know how you got on.
Text and Photos by Lorenza Bacino.
Lorenza Bacino is a London-based freelance features writer. She still loves Italy despite her hair raising balloon ride in Turin and can't wait to go back for more. You can read more of her published work at Cuttings.me