If you are looking for something more original to try during Christmas, then what Italians like to consume may give you a few ideas.  I have to admit though that I do like the traditional Turkey based Christmas meal, which my dear mum does very well indeed, I have to add.  Still even I found myself longing for something a little different from time to time.
Now I find myself in Italy, I no longer have that longing!  Please keep reading if you would like to find out what will be gracing tables in Italy during Christmas, including a (long) list of regional specialities.
Interestingly, the Christmas day meal is not always the central meal of the Italian festive season.  Many families put on a big spread for Christmas Eve instead.  Indeed, these spreads are so big that many will probably not feel like tucking into a huge meal on Christmas Day!
Here are some examples of what Christmas foods Italians from various parts of Italy may well find on their festive tables.
Variety is the Spice of Christmas in Italy
Here are lots of regional specialities which will be found on Italian tables at Christmas time:
The lu rintrocilio in Abruzzo, homemade pasta with castrated pig sauce, lots of chilli and grated pecorino cheese;
The quazunìelli in Calabria, "socks" with a currant, walnut and cinnamon filling;
The l'insalata di rinforzo in Campania, made with cauliflower, anchovies, peppers, capers, olives and gherkins;
The u piccilatiedd in Basilicata, bread with almonds;
The panone di Natale in Emilia Romagna,a fruit cake with chocolate and coffee;
The brovada (turnip) and muset (cotechino sausage) with polenta in Friuli;
The pangiallo in Lazio, a fruit cake with apples, dried fruit and honey;
The pandolce in Liguria, a crumbly, flattish, light colored fruit cake;
The pizza de Natà in the Marche, a fruit cake;
The pizza di Franz in Molise, pieces of egg-based pizza with grated parmigiano cheese;
The carteddate in Puglia, small cakes made with white wine and honey;
The pabassinas with sa sapa in Sardegna, a type of cake with walnuts, almonds and currants;
The buccellati or buccellato in Sicilia, a sweet cake with pistachios, dried figs, sultanas and more!
The canederli in Trentino, dumplings.
The brodo di cappone in tazza in Toscana, a kind of chicken broth.
The panpepato in Umbria, a dense fruit cake.
The carbonata (beef) with polenta in Valle D'Aosta,
Christmas menus in Italy certainly are very varied, as the above examples show!
The festive food list above is by no means exhaustive!
Christmas in Sardinia
In Sardinia, as well as pabassinas with sa sapa they cherish something called malloreddus.  Nope, I did not know what this was, well not until I investigated that is.  Malloreddus is a type of pasta sometimes known as gnocchetti sardi.  You can see from the picture what they look like, although many recipes on the Italian web mention making them yourself, and it does not sound that difficult to do.
This pasta is often served with a tomato sauce, sometimes with added pieces of sausage, and Sardinian flavour is given to the dish through the addition of genuine Sardinian percorino cheese.
Christmas in Lombardy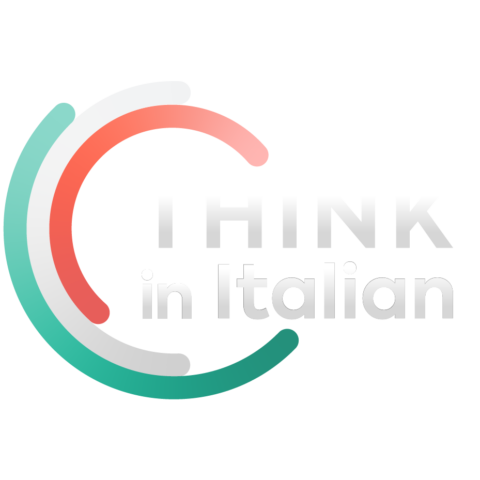 Stop reading, start speaking
Stop translating in your head and start speaking Italian for real with the only audio course that prompt you to speak.
On the menu in the area in which I live in Italy some will find 'lessi misti', which are boiled meats.   Then there are the cotechino from Modena and Emilia-Romagna, and something called galantina di pollo which is made with chicken, mortadella ham, prosscuitto crudo, minced veal, eggs, breadcrumbs and black truffle, with cinnamon, nutmeg and some pisstachios, oh and a drop of marsala wine.
I must not forget to mention the strange mostarda, which is a very unusual liquid in which pieces of fruit have often been pickled.
Mostarda, with its pieces of fruit does look rather enticing, however, watch out!  This stuff can have quite a kick.  A bit like its name, mostarda, which resembles 'mustard', this odd concoction can be very strong, and its kick may well bring tears to your eyes.  Not something for the little ones possibly!  Unless that is, they have been bad little ones.
It certainly is odd stuff and I still have not made up my mind as to whether I actually like it or not!
Christmas in Le Marche
The further south you move in Italy, the more fish and seafood appear on the Christmas menus.  Le Marche is not the deep south, but the influence of fish can be clearly seen in this particular menu, which is served up on Christmas Eve.
In Le Marche Italians will cook up Frittelle di alici, which are basically a small anchovy like fish which has been deep fried in batter, to which parmesan cheese may have been added.  Then there is cabbage, and something which goes by the name of 'gobbo' which is a vegetable from the same family as the artichoke.  The 'gobbo' may also be deep fried in a batter to which good old parmesan cheese may be found.
Baccalà or 'stock fish' are also on the menu too, and may be cooked with pine nuts, celery and pieces of sultana.  Or, of course, it may be deep fried.  Again, the further south you head in Italy, the more likely it is you will find not only fish, but deep fried fish.
And to round things off, there is the pizza de Natà.
If you happen to find yourself in Italy in the Christmas season and you hail from the US or UK, be prepared for some alternatives to that traditional Christmas turkey and stuffing!
Happy eating!