It is. For some reason there seem to me more Christmas lights than ever this year. OK, so they are not the colourful Oxford Street type of lights, but they do add a little something. Even Corso Sempione – the wide avenue that points towards the Castello, has lights in the trees lining the road. Very pretty.
Then, last weekend there was the famous Milanese Oh Bej Oh Bej ("Bej" is pronounced rather like 'bay) street fair/open air market. More the latter than the former. Technically this is not a Christmas fair, as it relates to the celebration of the patron saint of Milan, St. Ambrogio. However, because it held so close to Christmas, it had come to be associated with the festive season.
For the second time now, this fair has encircled Milan's Castle, which seemed to be a better place for this huge street market than it's former location down near the Catholic University. Only this year, the unofficial, but tolerated, unlicensed stands occupied the road in front of the Arena. This caused total traffic chaos last Thursday. One slight black mark against Oh Bej Oh Bej.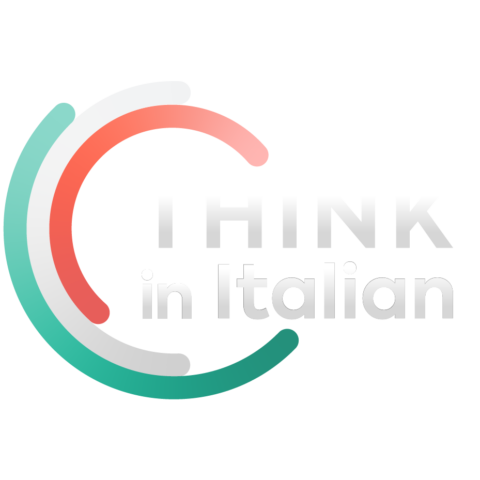 Stop reading, start speaking
Stop translating in your head and start speaking Italian for real with the only audio course that prompt you to speak.
The other slightly negative aspect is the crowds. It would appear as though just about everyone in Milan, and most places around Milan, visit this fair. This is wonderful, and a shame at the same time. It is wonderful, because it is nice to see everyone there, but, on the other hand, it is a shame, because browsing the stands becomes just about impossible. This is a further shame, seeing as there is some interesting stuff, and plenty of Christmas present ideas.
On the subject of Christmas prezzies, Milan is a fabulous place for Christmas shopping – if you know where to go. There are so many interesting shops, selling interesting things that it is almost impossible not to find something, well, interesting, even for those 'you never know what to get for Xmas' types. The only trouble is that the choice can be baffling, and not knowing the city does not help either. So, to reduce the baffle-factor a wee bit, one shop which I have used on more than one occasion is De Wan, which is a minute away from San Babila.
De Wan looks as though it might be terrifyingly expensive, but it is not. It's not cheap either, but the prices will not make your eyes water, unless that is, they have gone very upmarket recently. Although I don't know, because I have not been there for a while. Anyway, if you are looking for stuff for wives, mothers, aunts, and grandmums, then it is well worth checking out. I like it because the things they sell are imaginative, and different from what you can find elsewhere. Their costume jewellery is well worth looking at, but then again quite a few things may well catch your eye.
If any other shops spring to mind, I'll scribble something here.