Last weekend, Barga hosted its 8th "Barga Cioccolata" chocolate fair in its historic centre.  It's only a small event; almost intimate one could say, but it's ours.
Barga chocolate could never aspire to equal other such events that take place in many towns throughout Italy, but it's quirky and interesting and certainly satisfies a craving that many people have for that confectionery known as "The food of the gods".  That really is its generic name and derives from the Greek; "theos" (god) and "broma" (food).
Theobroma is not only the name of a local cioccolatiere (in Fornaci di Barga) and an exhibitor, but also the name of the small evergreen tree, Theobroma cacao, from which cocoa beans come.
Each exhibitor displays or, rather, flaunts their products in various locations within the historic centre. There is nothing shy and retiring about what greets the eye; just an expanse of mouth-watering, varied and, no doubt, extremely sinful chocolates, of all shapes and sizes, varieties and fillings. Having looked up "Chocolate Quotes" online, the one that comes to mind at this point is, "So much CHOCOLATE. So little time!" (anonymous).
Luckily we had the time, but the choice almost defeated us. Dark or milk chocolate? Soft or hard centred? Chocolate covered dried fruit? A chocolate Father Christmas or a chocolate nativity scene? Individual hand-crafted chocolates or large, thick nut-filled blocks? Foil covered or unwrapped chocolates? Chocolate lollipops or chocolate animals?
Another quote came to mind, "Money talks. CHOCOLATE sings!"; the only problem was that we could not afford to buy the whole symphony!
Decisions were made over a drink – hot chocolate! I don't know whether you have tried Italian hot chocolate or not. If you have, you will know exactly what I am talking about. If not, I doubt that anything I write will properly explain its thick, rich, sensual lusciousness, that leaves you feeling sated yet yearning for more, and so, so contented. As Hanako Ishii said, "Money can't buy happiness. But, it can buy chocolate, which is pretty much the same thing."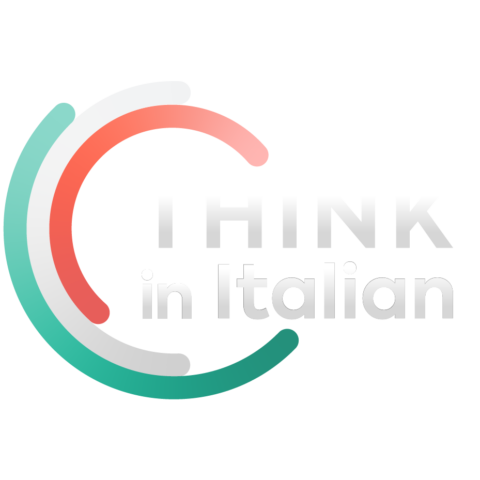 Stop reading, start speaking
Stop translating in your head and start speaking Italian for real with the only audio course that prompt you to speak.
Later, as we indulged ourselves with some of the chocolates we had bought, we reflected on the origins of the humble cocoa bean and the pleasure it has brought to countless billions of people over several thousands of years.
Christopher Columbus was probably the first European to make its acquaintance, and Cortez greatly increased our knowledge of it. Its origins were in South and Central America, although, today, most of the world's cocoa is grown in West Africa. To the Aztec and Mayan peoples, it was an integral and important part of their lives, both spiritual and temporal. In fact, when the Aztecs conquered new lands, they insisted on cocoa beans being cultivated, and paid as an annual tribute. At one point, it has been calculated, that the annual tribute amounted to 980 loads; each load containing 8000 beans. Its value can, perhaps, be appreciated when one considers that 80-100 beans could buy a new cloth mantle. (Source – Wikipedia). This humble little bean virtually financed a civilisation.
It has since been embraced by most of the world. It is craved, dreamed about, almost lusted after. In fact, it is addictive for some people, which is not that surprising considering that the most noted active constituent of the cocoa bean is theobromine; a compound similar to caffeine.
So, OK, I'm an addict and I don't care! If "Chocolate is the Answer, who cares what the Question is!". Roll on the 9th Barga Cioccolata chocolate fair!
By Jenny M Want
For Jenny, living in Italy is a dream come true. A retired teacher, she now lives in scenic Barga in Tuscany with her partner David.
Immersed in Barga life, Jenny passes her time writing, researching, observing and learning.
Jenny has written a fun book for children set in Barga, Tuscany – The Bat of Barga.