Browsing the internet as you do of an afternoon, reading some tweets, scrolling Facebook, (wasting time), I came across an interesting quote: "Never doubt that a small group of thoughtful committed citizens can change the world. Indeed, it is the only thing that ever has." (Margaret Mead).
If you've read my previous posts, you can probably imagine the thought that immediately sprung to mind. "What in Italy? Never!"
Was I being too harsh, should I give Italians more credit?  Thankfully the latter proved to be the case this time round, as very soon afterwards I was forced to eat my words. Which I hadn't actually said, although the thought had crossed my mind. That very same evening, I encountered a small group of committed local people who certainly did know how to pull together and create something special. And while it may not be enough to change the world, it certainly brightened up my weekend, and to a certain extent, changed my way of thinking.
Pulling Together or Falling Apart?
Every now and then in my 20 year-long, love-or-leave-it affair with Italy, I have been known to comment on the each-to-his-own approach to life which, admittedly, can have its usefulness at times, although not when it comes to forming an orderly queue at the buffet table or boarding a Ryanair flight.  That might seem overly disparaging, but the news has definitely been a bit grim this week, from both the Italian and international press.
The picture appears to be one of a country imploding. Fellow expats on Facebook are on the brink of giving up on the Italian dream, young Italian graduates are fleeing the country in search of a better life abroad, even the politically-aware lady who runs the local bar refused to be taken in by a Democratic Party politician's call to dig deep and find the "the courage of lions" and "enormous collective intelligence" in order to drag Italy fairly and squarely out of the worst crisis it's seen since the post-war years.
When you talk to real people like Filomena from the bar, though, what's interesting is the different perspective you come away with.  She too despairs that there is no chance of politicians ever putting an end to what the PD party member called the "personalization of politics,  parties in it for themselves and not for the long-haul, interested only in their pulling power on talk shows and in town squares. Each without a culture, a programme or an identity to offer their audiences."  But unlike me, the lady from the bar goes beyond the stereotype to tell it like it really is. The problem, according to Filomena, is that the people won't be pulling together – not because they don't know how to, but because it's too late. They have stopped believing.  In everything. In politicians, in education, in newspapers. In hope. Can it really be that bad?
Making Italy Great Again
I'm happy to say that the answer is "No". It's not that bad. It is Italy after all. Italian people love life just too much to let it slip through their fingers, and what made Italy great once, can make it great again. Well, on a Saturday night anyway. As my Italian friends often tell me, "la vita e' bella perche' e' diversa", and on Saturday night I was treated to something a little bit different. And it was definitely good.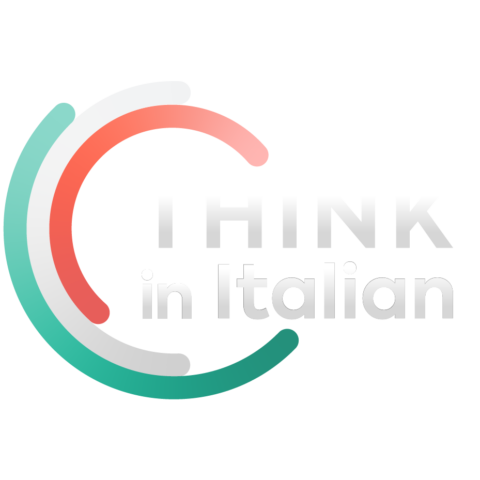 Stop reading, start speaking
Stop translating in your head and start speaking Italian for real with the only audio course that prompt you to speak.
It's that time of year when the olives have been pressed, the chestnuts are roasting, and corks are starting to pop on the first wines from the September grape harvest. And if there's something the Italians know how to do well, it's taking  food and wine and turning it into a party. Up we went to the village on the hill, happy to join in an evening of Wine, How Divine (aka Perano Borgo di Vino), expecting to have a wander, a sip of wine, a few tasty morsels and home again for Strictly Come Dancing on the i-player. This type of family-friendly, open-air wine festival is becoming increasingly popular in Italy. With not a drunk in sight, you buy your tokens, take your glass, then make your way slowly round the narrow, lamp-lit streets, sipping wines and savouring seasonal delicacies from nooks and crannies, opened specially for the evening in various corners of the village. Houses and cellars are dressed up for the vent, as the villagers revel in the chance to bring back a little bit of the magic of yesteryear, putting ancient traditions and centuries-old crafts to work to make a little bit of money for the village coffers and put on a bit of a night for people like me.
If that's not an example of a people and a paese pulling together for a common purpose, I don't know what is. And that wasn't all. As we followed our noses to the smoking arrosticini stands, expecting to find mini lamb skewers and even more wine, what we actually found was some very interesting clothing and some even louder music.
Italians, Proud of their past
Dressed in exquisitely made, 19th-century noble attire, a band of young and old Abruzzesi dancers, complete with diatonic button accordions and tamburellos, invited festival-goers to join in with their merry tunes and dance a saltarella or two in the company of the Compagnia di Tradizioni Chietine. My friends and I were swept off our feet, as we were pulled into the energy, the smiles and the sense of belonging to something much bigger and much better than you ever get to read about in the paper.
As I walked back down the hill that evening, sated on such delights as pizza onte and crustule, I was filled with a sense of respect for the pride and the passion that this group of enthusiasts preserves for its cultural roots and traditions. If Italy's ruling classes had even just half of the commitment and community spirit that the ordinary people of Perano and folk groups like the Compagnia di Tradizioni Chieti and Laboratorio Tradizioni d'Abruzzo so clearly have, then Margaret Mead's words really could apply to Italy too: committed citizens can change the world. Starting from Saturday night.
By Denise Muir
Denise Muir is a Scottish lass who ended up in Abruzzo through no fault of her own. "It was the wine that did it!".
Nevertheless, she stayed and has been living on and off in Italy for 20 years, translating for the media, advertising and publishing industries and running marathons in her spare time.
She recently started a blog about (literary) life in Italy in order to explore in words what she thinks of as her on-off love affair with Il Bel Paese.