Vogue Italia thinks the song named after a brand of vodka GreyGoose by Italian singer Cesare Cremonini may be a major summer hit in Italy.
Despite, or maybe because of, the vodka connection, GreyGoose is quite a catchy little number and will no doubt at all lead to an increase in the number of Italian mums and dads calling their newly born daughters Angelina.
That Cesare Cremonini is rather popular in Italy, is confirmed by the fact that his Milan gig is a super sell out.
Moving into, pop, culture corner for a moment, you may like to note that summer hits which become very, if not excessively, popular in Italy become known as 'tormentone'. The translation of 'tormentone' is, as you may well have guessed, is rather close to 'torment' which is quite appropriate seeing as these songs end up being played in every single bar, restaurant, beach disco club, supermarket, and more or less any place armed with speakers all over Italy all the time. Consequentially, one ends up humming catchy tormentone tunes in the shower, in the office, and, well, just about everywhere, all the time!
Will Cremonini's vodka song GreyGoose attain the coveted tormentone status? Listen and judge for yourself. You'll find the lyrics beneath this YouTube video which is not really a video so you can begin working on your summer beach disco karaoke performance.
Let the hummin' begin! Over to you, Cesare (just the :
GreyGoose by Cesare Cremonini
[youtube width="556″ height="469″]http://www.youtube.com/watch?v=oNVpB-HkgDo[/youtube]
GreyGoose Lyrics – in Italian
Chi sei?
Amore buongiorno
Quando ti levi di torno non vedo l'ora
che esci e non torni più
Il amore sei tu,
Sei la donna che voglio,
Vorrei dirti parole d'amore ma forse a parlare sei più brava tu, ti va un'altra GreyGoose?
Accendiamo un film porno?
Già ti vedo vestita di rosa, ti comprerò casa, sei tu la mia sposa
Ma scendi più giù, vieni a darmi il "buongiorno"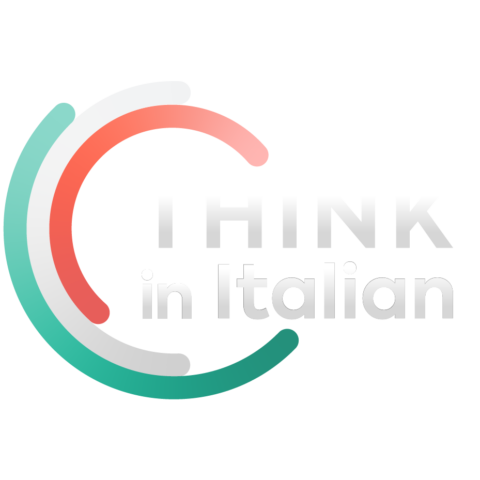 Stop reading, start speaking
Stop translating in your head and start speaking Italian for real with the only audio course that prompt you to speak.
La notte è già finita Angelina
Ma tu sei così bella Angelina
Presentami un'amica Angelina
Mi basta non sapere
Chi sei
Amore buongiorno
Ti ho amata dal primo momento, da quando mi hai detto "Somigli a mio padre, il tuo nome qual è?"
Ti porto nel bosco
Ti giuro non sono ubriaco, se guido non bevo, domani lavoro
Va un'altra GreyGoose
Tra poco fa giorno
La festa è finita, si torna alla vita
Ti chiamerò un giorno d'estate o magari mai più
Amore buongiorno
Il trucco è già sbiadito Angelina
Ma tu sei così bella Angelina
Non so quello che dico Angelina
Mi basta non sapere
Chi sei
Tornando a casa stasera ho capito che
Cercandomi nel buio pensavo ancora a te
Nella luce dei lampioni ti ho rivisto ancora
L'amore non viene mai una volta sola
La notte è già finita
La notte è già finita
La notte è già finita
Hope that got you humming!
Here is The official Cesare Cremonini website