We went out this evening with some friends, and they took us to an interesting restaurant which, it has to be said, is a little out on a limb. This is something of a shame because the place has a nice relaxed atmosphere, and more importantly, great food and wine. Our friends had already been there a couple of times, and on both previous occasions, the restaurant had been virtually empty. What a great shame.
This restaurant, which is modern in style and attractively decorated in white, as you will see from the photos on the site, is called 'Celanto a settembre' and is located about 10 minutes by car from Piazza Loretto in Via Teodosio, 102, Milan. There is a map here – click on 'Dove Siamo'. For some reason, I cannot see the photos when I access the site via Firefox, whereas by using IE7, I can see them in all their glory…
Although the food served in the Celanto a settembre is based on Italian cuisine, it is not traditional Italian cooking, but it is this touch of originality which made it so fascinating for me, plus the fact that the food was excellent, and the standard of presentation of the dishes being very high indeed. The service was good too, but seeing as we were almost the only people in the place, this was to be expected.
Now to the good part. After starting off with a couple of glasses of a very nice Portuguese white, I ordered a 'Gelato di parmigiano con pere e uva', which was parmesan ice cream (really!) with pear and grapes, and it was very good. My other half, Cristina, and friend, Sergio, had 'Timballo di spada con crema di melanzane' – a sort of mini-flan made with swordfish and served with cream of aubergine, again very tasty. Giorgia, our other friend, opted for the 'Timballo di carciofi pecorino e bottarga', which again was a type of flan, only this time with artichoke, pecorino cheese, and 'bottarga', which was thin slices of what I think is smoked tuna fish. It too tasted as good as it looked.
The starter was followed by a first course of Spaghetti with prawns, squid, and clams, served with dwarf tomatoes and spinach shoots, which Giorgia went for. My other half ordered Gnocchi stuffed with baccala, again with dwarf tomatoes and clams. The presentation was lovely and the taste did not disappoint either.
The guys, Sergio and myself, instead chose a main course of the intriguing squid stuffed with sea bass and artichoke, all on a bed of stir fried artichoke and served with scampi. Wonderful. The first and main courses where served together, so no waiting around while someone finishes the first course before the main course is served.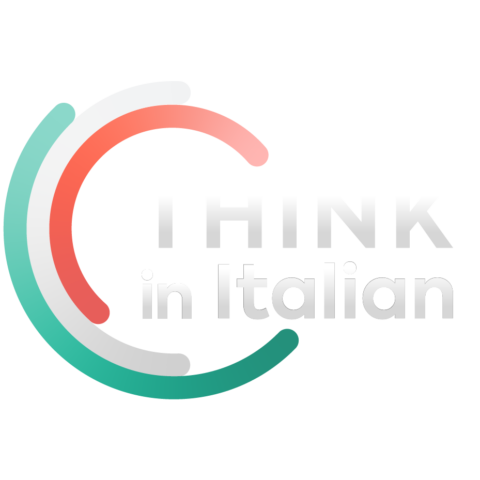 Stop reading, start speaking
Stop translating in your head and start speaking Italian for real with the only audio course that prompt you to speak.
For pudding my other half went for the 'Crema Catalana', which is an oven cooked cream dish, whereas Giorgia got the hot chocolate tart which came with a pineapple and rosemary sauce. Instead I chose a more traditional chocolate mousse with strawberry sauce. The desserts where superb too.
Wine? Oddly enough we went for a red with all the fish, and the owner recommended a bottle of wine from the Alto Adige (Trento) area, and it was an excellent, quite light, red, a 2002 Sass Roà, Cabernet Sauvignon. In fact one of the other attractions of this restaurant is the very extensive selection of wines on offer. Over 400 of them in fact!
The price of all this goodness? Just over 200 Euros (about £30 a head) for the four of us, however we did have a bottle and a half of wine and the red we went for was not the cheapest the house had to offer.
The Celanto a settembre is open at lunchtimes and stays open until midnight during the week, although it is closed on Saturday lunchtimes and all day Sunday. They do, however, accept orders for private parties on Saturday lunchtimes and on Sundays at lunch and dinner time, if requested. I don't know if English or other languages are spoken, but I'm going to ask them for some photos, so I'll update this post when I find out.
Would I recommend this place? 100% yes. The food is fabulous and the menu is highly original. Everything is prepared by the owner, Carlo. It's just a slight shame it is a little off the beaten track, although a tram does pass right in front of it. But, I think it is well worth, as is often the case, moving off the beaten track to check it out.
Good food, good wine and good company, which all added up to a lovely evening. What more can you ask?