Italy's Prime Minister, Silvio Berlusconi, has been uncharacteristically quiet for quite a while.  Today, and after being badgered into it, Berlusconi is to address Italy's parliament in order to explain what his government will do to help Italy find a way out of the growing crisis.
Recent, and belated, austerity measures seem to have achieved very little in terms of confidence and Italy's stock markets have continued to plunge.  The reason for market worries is that many of the cuts proposed within the austerity package will occur in 2013.  Berlusconi may announce today that spending cuts will be implemented sooner than planned.
There also appear to be signs that Berlusconi's party is starting to implode.  Mix a political crisis in with a debt crisis, throw in a flagging economy and you have the makings of a nightmare.
The bad dream has led to an increase in the volume and number of calls for Berlusconi to go and the tanned man himself appears to realise he is coming towards the end of his reign.  Berlusconi seems to have already nominated his successor, the obedient former Italian justice minister Angelino Alfano.  Alfano has now become a major mover and shaker in Berlusconi's party – the PDL.
However allegations of corruption made against what seems to be an ever increasing number of Berlusconi's party members may mean Alfano will end up not having much of a party to lead.  If things come to a head on the corruption investigation front, the PDL brand will be something Italy's voters may well shy away from, should elections be called.
Why has Berlusconi kept quiet for so long?
He's probably thinking and he has lots to mull over.  Italy commentator Geoff Andrews suspects Berlusconi is pondering his exit strategy.  Mr Andrews will be appearing on BBC World today at around 12:30 UK time to talk about the Italy situation.
Twitter seems to be filling up with comments to the effect that Berlusconi might bring down the Eurozone.  Pressure is mounting.
Here is a list of fifteen issues which will be occupying Italy's Prime Minister's thoughts and which have probably contributed to his comparatively long two week silence.  Feel free to add more via a comment.
1. The recent €560 million damages award made by Italy's court against the Berlusconi business empire angered Silvio Berlusconi and caused him a major loss of face.  The decision of the court also implies that Berlusconi is guilty of corruption.  The case is going to appeal.
2. Ongoing and extensive corruption investigations are revealing a crooked network within the Berlusconi government.   Investigators have uncovered an unholy ring which involved favours, kickbacks, and appointments of friends to positions in high places.  It is possible that Berlusconi's name has come up in the corruption inquiries, but that this has not been made public yet.  Berlusconi may already be aware that his legal woes are about to increase exponentially.  Italy's parliament voted yesterday to allow investigators access to telephone records and the contents of the safe of Marco Milanese who is alleged to have been a corruption kingpin.  Has Berlusconi been chatting with Milanese?  If so, what about?
3. Despite repeated attempts to bring Italy's judiciary to heel and to gag Italy's press, investigations are proceeding and the papers, plus Facebook and Twitter are still talking.  There are some signs that Berlusconi's vice like grip on Italy's RAI public television network is being loosened.  One of Berlusconi's supposedly key media friends recently left as head of RAI and his successor does not appear to be in someone's pocket.  Another Berlusconi man in RAI is being investigated for lodging excessive expenses claims.
4. Berlusconi helpfully moved a number of government ministers from Rome to Monza to keep his coalition partners content and was wrapped firmly on the knuckles by Italy's President Napolitano for having done this without having taken into account Italy's constitution.  Italy's constitution states that Rome is Italy's capital and that the country can only be governed from Rome – not from other spots around Italy.
5. Recently passed austerity measures do not seem to have placated Italy's markets which seem to be nose diving, despite some rays of home shining from across the Atlantic.  A new round of austerity measures is being called for.  Italy's economy is still flagging and nothing is being done to perk it up.  Moreover, Berlusconi's continued presence at Italy's helm is not inspiring confidence.  Reportedly, Berlusconi has been working with Bank of Italy Governor, Mario Draghi, in order to identify realistic solutions to Italy's woes, and, probably, to attempt to restore some of his own credibility.
6. Berlusconi has reportedly fallen out with Italy's finance minister Tremonti (who has some problems of his own).  There are fears, both within Italy and from beyond Italy's borders that if Tremonti's goes, Italy's already shaky economy will nose dive.  Nervousness in Italy's financial markets can be attributed to worries that Tremonti is on the point of leaving.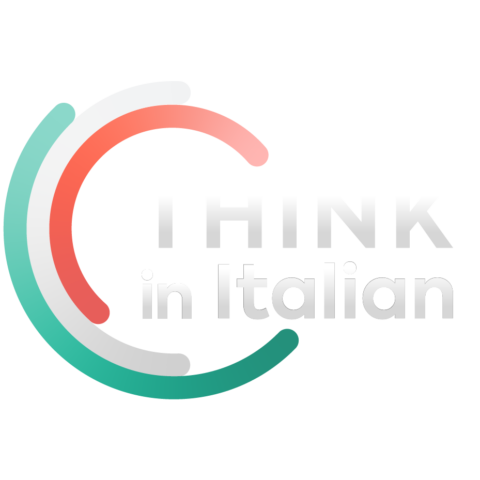 Stop reading, start speaking
Stop translating in your head and start speaking Italian for real with the only audio course that prompt you to speak.
7. A recent attempt to introduce a reform to Italy's legal system appeared to be tailored to resolving Berlusconi's legal problems – and served to further convince everyone here that Italy's Prime Minister is "governing" Italy as if it were his own personal business.
8. There are rumours of discontent within Berlusconi's own party.  His own people may be putting him under pressure to step down before he casts all those around him into a form of political doldrums.
9. A member of his Lega Nord coalition ally is under investigation for alleged corruption.  If these investigations widen and "remove" a substantial section of the Lega Nord party from the political battlefield, then Berlusconi's already wafer thin majority in Italy's lower house will disintegrate.  Read: General elections.
10. Bunga Bunga.  The Ruby case is still buzzing around in the background.  In order to save their own skins, those involved may be prepared to do a deal which may make Berlusconi's position even worse.  Berlusconi will be starkly aware of this.
11. Italy is under pressure from Europe to keep its head above water, but there are fears Italy could go the same way as Greece.  Once again, Berlusconi's leadership does not inspire confidence that Italy will do the right thing.  Pressure from other European countries may be being brought to bear on Italy to find some way to cause Berlusconi to retire.  And if Tremonti goes, such pressure may well double.
12. Despite repeated promises of reform, nothing meaningful and productive has been forthcoming.  Everything in Italy seems to be just about the same as it was before Berlusconi came to power.  Berlusconi did try to introduce reforms to boost his power, not to sort out Italy's ills, but his attempts have largely come to nothing.  This will be a major headache for him.
13. Italians are unhappy that after continual and repeated promises of tax cuts on Berlusconi's part, the opposite has happened.
14. Austerity measures hit Italy's population, but not its well-paid politicians – and Berlusconi is a politician.  His popularity is falling, and being popular is something Berlusconi craves.
15. The Berlusconi era is coming to an end, and Berlusconi knows this.  He needs to find some way to bow out gracefully – which will not be easy.  By hanging on in there, he has been digging a huge hole for himself and many of those around him risk toppling into the hole too.  If others fall into the hole, then they may not be too well disposed towards Berlusconi and his family businesses in the future.
Add to all of the above the fact that Berlusconi is no spring chicken; he's in his mid-seventies and he must be finding all the pressure tough to handle.  A recent operation on his wrist for carpal tunnel may be an indication that his age is catching up with him.  And Italy's media mogul come prime minister has been making noises himself that he may bow out of politics.
Berlusconi has never shown any real intention of standing down though, so anything could happen in the next few weeks.
Today's speech in Italy's parliament will be interesting; not only to Italians; and may well determine Berlusconi's political future – what's left of it.
Photo credit
Image of Berlusconi by kind permission of @Mario C