On Wednesday, November 27,  this week, several months after Silvio Berlusconi was convicted of tax fraud and setting up slush funds, a vote is to be held in Italy's senate on whether or not to strip Berlusconi of his seat. Berlusconi is not at all unhappy about the prospect of his senate seat being taken away from him.
He has protested his innocence, despite the charges against him being confirmed by all three levels of Italian justice. For Berlusconi though, Italian justice is being used to assassinate him politically. While Berlusconi has long claimed that Italy's judges are a commie clique which have had his demise in their sights for decades, he's never been able to prove this, despite his billions and extensive resources.
In view of his opinion that he's being persecuted by a politically motivated judiciary, Berlusconi believes he should be forgiven his sins. He's been angling for a pardon or some custom law to end the tax fraud conviction ever since the decision of the court became public.
No Pardon
No pardon has been forthcoming primarily because no formal request for a pardon has been made. Why has no request been made? Well, under Italian law, making a request for a pardon is tantamount to admitting your guilt, except Berlusconi says he isn't guilty, but this hasn't stopped him from calling for a pardon. So, he wants a pardon for something he says he has not done. Very confusing, I know. Italy's courts on the other hand are convinced Berlusconi did commit a crime  – hence the 4 year jail sentence. As you may know, the jail sentence has automatically been reduced to one year and in all likelihood, the punishment for his crime will be community service, though when he will actually start to do community time is anyone's guess.
Last Saturday, Berlusconi said in a speech that he should not even have to ask Italy's President Napolitano for a pardon as it should have arrived automatically. President Napolitano politely told Berlusconi that no pardon will be forthcoming and hinted that Berlusconi's continual attacks on all and sundry over his conviction had not help place him in a favourable light anyway.
Napolitano's response to Berlusconi, which, unsurprisingly, has not been at all well received by the Berlusconi camp, may have been conditioned by Berlusconi's exaggerated claim that a coup d'etat had been arranged to bring him down. A coup d'etat is usually employed to bring down the leaders of national governments, but Berlusconi is no longer Italy's Prime Minister, an aspect which appears to have escaped the tanned man's attention. The wild claims have not caused the date of the vote on Berlusconi's political future to be postponed, and nor did Monday's antics.
Delaying the Berlusconi Vote
A couple of lukewarm attempts have already been made to delay the senate vote on the Berlusconi case, but have failed. While it is possible that he could survive the vote and not be stripped of his senate seat, really, any parliamentarian who votes not to strip Berlusconi of his seat in Italy's senate will be ignoring Italy's constitution which states that all are equal before the law. Some parliamentarians, namely Berlusconi's allies, will vote not to strip Berlusconi of his seat regardless of what Italy's constitution says. Others, and suggestions are, the majority, will vote to kick him out of Italy's parliament. One of Italy's larger political parties, the centre-left PD has indicated that it will vote for Berlusconi to be removed from the senate.
The vote though, may not be all that clear cut. There are 321 senators in Italy's senate. If 161 of the senators vote for the motion to strip Berlusconi of his senate seat, he is out of Italy's senate. This assumes that a quorum is reached and that there are no abstentions.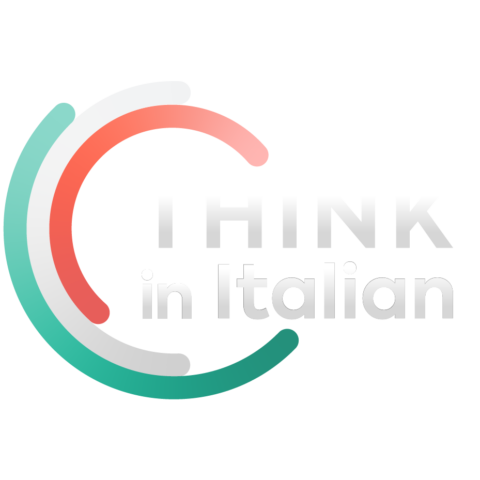 Stop reading, start speaking
Stop translating in your head and start speaking Italian for real with the only audio course that prompt you to speak.
How are the senators expected to vote? Here are the numbers:
Berlusconi camp:
PdL/Forza Italia – 62 votes
Nuovo Centrodestra – 29 votes
Lega Nord & Autonomie – 16 votes
Grandi Autonomie & Libertà – 10 votes
Scelta Civica per l'Italia – 17 votes (maybe)
Therefore, Berlusconi can more or less count on 134 votes in his favour. This is not enough to prevent him from losing his senate seat.
The Anti-Berlusconi camps:
The PD  – Democratic Party – 108 votes (probably)
The 5 Star Movement – 50 votes
If all the above vote as expected, this will give 158 votes – nearly enough to remove Berlusconi. It is probable that most of the 16 members of the Mixed senate group which includes a few ex-5 Star Movement members will vote for Berlusconi to be stripped of his senate seat. Along with a handful of votes from other senate groups, it looks as if there are enough votes to remove him. However, some of the PD party may decide to support Berlusconi, and there will be some abstentions. It is not easy to know just how the November 27 vote will go. Word is that the vote will go against Berlusconi, though we'll have to wait for the result to be certain.
In the meantime, Berlusconi is using his media might to blast out messages on the injustice of his situation on Twitter and other social media platforms as well as using his papers and television channels to attempt to generate popular support for a save Silvio protest which has been planned in Rome for the day of the vote.
Berlusconi's Fears and Legal Woes
Along with the loss of his senate seat almost side-lining Berlusconi politically, what he fears most is his virtual immunity from arrest which will end if the vote goes against him.
Berlusconi's legal woes are far from over, and a charges that he paid off witnesses during the bunga bunga RubyGate prostitution and abuse of office trial may well emerge in the near future. The bunga bunga case, for which Berlusconi has been found guilty, though only at the first of three levels of Italian justice, is not over. Then there is an accusation that Berlusconi bribed a senator. There are other cases simmering away in the pot too. While Berlusconi may be able to use is power and influence to keep himself from being arrested, from the noises he's been making recently, it sounds as if his arrest is a possibility. Then again, the reported arrest worries could be nothing more than typical Berlusconi theatrics.
An Interesting Day
November 27 will be an interesting day in the always tumultuous world of Italian politics and all eyes, both in Italy and beyond Italy's borders will turn towards Italy's senate this coming Wednesday. Depending on my own commitments, I'll be following and reporting on Wednesday's events via @newsfromitaly on Twitter. That's if, of course, Berlusconi doesn't suffer from a well-timed heart attack in a last ditch attempt to delay the senate vote. This is Italy, anything can happen and probably will.