How many of you are familiar with, or even own, a St. Christopher pendant or medal? I do, and have always liked the image of a man carrying a child across a river.
St. Christopher is the patron saint of travellers, as well as many other things, for example, sailors,ailments, floods, hailstones and transportation.
It, therefore, seemed very appropriate that, on coming to Barga to live, I discovered he is also Barga's patron saint, and the  duomo (cathedral) is named for him.
However, according to reforms made to the Roman calendar in 1969, St. Christopher is no longer an official saint, merely a martyr. But he remains renowned and revered throughout the world, and it's perceptions that count.
Solemn Procession
St. Christopher 's (San Cristofero) ex-official feast day is on July 25th. Barga celebrates him on both the 24th and 25th July but, for me, the "Solemn Procession" on the evening of July 24th is the event to look forward to, while being swept back in time. Many of the participants in the procession are dressed in medieval costumes, some carrying medieval weapons and accompanied by drumming bands garbed in medieval costume. It's quite a sight and sound; solemn in its dignity but far from solemn in its appearance.
There are religious aspects to the procession, as well as participation by various groups from Barga, its Comune (municipality) and other areas.
As twilight turns into night, the procession slowly winds its way through the Barga Giardino district and up to the town's duomo in Barga Vecchia (Old Barga).
San Cristofero d'Oro Awards
Earlier in the evening, at Barga's exquisitely restored theatre, Teatro dei Differenti, awards will have been presented to celebrate contributions made to the town by its citizens; Italian and foreign alike.
Former Mayor of Barga (Umberto Sereni) said, in 2007, "It was important that we did something to honour the citizens of Barga. Many places do it but Barga was not one of them, so we decided to use our patron saint as a symbol of pride and identity for the town…"
So, who was St. Christopher?
Historically, and as far as I could discover from the internet, he lived sometime during the 3rd or 4th century, under the Emperor Diocletian or Decius. He was captured by the Romans in North Africa and became an officer in the Roman army. However, he refused to renounce Christ and was martyred for his faith.
Legend, as always, tells a different story (or stories); this was one of the reasons he was dropped from the Roman calendar – there was too much legend and too little fact.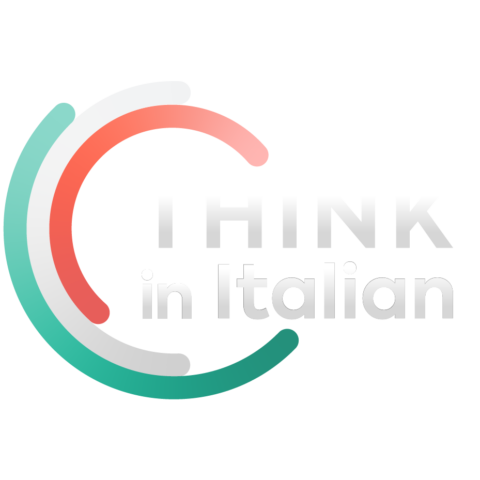 Stop reading, start speaking
Stop translating in your head and start speaking Italian for real with the only audio course that prompt you to speak.
However, I love legends, and of those connected with St. Christopher, this is the one I find most appealing. In this particular legend St. Christopher (to be) was a Caanite of immense strength, who served his king. His desire, however, was to serve the greatest king in the world.
Whilst serving a king he thought might be the greatest St. Christopher saw him making the sign of the cross and fleeing in fear. The king was terrified of the Devil. So St. Christopher went to serve the Devil. However, he discovered that the Devil was afraid of the sign of the cross.
St. Christopher set off again to try to find the greatest king in the world. On his travels he met a Christian hermit who converted him to Christianity. The hermit suggested that the best way for St. Christopher to serve Christ was by helping travellers cross a nearby and very dangerous river; a river which had cost many lives.
One day a child asked St. Christopher to carry him across the river. During the crossing the child became heavier and heavier, so that St. Christopher felt as if he was carrying the weight of the world on his shoulders. Which, of course, he was, as the child was Christ who carries the weight of the world on his shoulders! Christopher, for interest, means "Christ bearer".
I find this fascinating; unlikely, but fascinating, and I can fully understand the attraction of having such a character as your patron saint.
Barga's San Cristofero Statue
Barga has great pride in San Cristofero, as well as a huge 3.6metre high wooden statue of him, which stands in a recess above its San Cristofero Duomo. It dates back about 1000 years.
Folklore tells that, during various sieges, the statue would be brought out and exhibited on the walls; both to terrify the enemy and to fortify the defenders.
Fanciful? Perhaps but, between WW1 and WW2, work was carried out to restore the statue's original colours. During this restoration work fragments of arrow and lance points were found embedded in the wood. Maybe less fanciful that first appears.Whatever the case may be, Barga loves its patron saint and its celebrations of him, whether he was real or merely the stuff of legends.
By Jenny M Want
For Jenny, living in Italy is a dream come true. A retired teacher, she now lives in scenic Barga in Tuscany with her partner David.
Immersed in Barga life, Jenny passes her time writing, researching, observing and learning.
Jenny has written a fun book for children set in Barga, Tuscany – The Bat of Barga.