Beleaguered ex-prime minister and tax fraud convict Silvio Berlusconi is convinced he's on the point of being assassinated, not physically, but politically. He's certain just about everyone has ganged up to kick him out of politics in Italy.
Berlusconi's house of cards does seem to be collapsing and long standing allies, such has the man once named as his successor, Angelino Alfano, appear to be now working to ensure Berlusconi's removal from politics will happen.
The attempts to see him off have not gone unnoticed and Berlusconi has warned Alfano, and, for that matter, anyone else in the Alfano camp, that by opposing him, they risk coming to a sticky end. To illustrate what could happen, the name Gianfranco Fini has been mentioned.
The Fini Case
Fini tried to stand up to Berlusconi a while back but failed. While Fini is still in politics, he's been marginalised by Berlusconi. Mud slinging played its part in Fini's political demise, or should that really be assassination, for the mud thrown at Fini did damage his character and political standing. This being Italy though – a nation where seemingly defunct politicians miraculously bounce back – Fini has been attempting to rebuild his reputation and has started appearing on television recently. Perhaps Fini also scents the demise of Berlusconi? It's probable.
No Pardon for Berlusconi
Time is running out for save Silvio manoeuvres and nothing, much to Berlusconi's great chagrin, is on the horizon.
A claim by Marcello Dell'Utri, a long time Berlusconi associate and friend, that Berlusconi's children had written to Italy's President Napolitano to request Berlusconi be pardoned was immediately denied by Berlusconi's lawyers and by the office of Italy's president. Last week though, Berlusconi gave Italy yet another reason to consider not pardoning him.
Berlusconi's Hitler Gaffe
A huge furore erupted in Italy last week after it emerged that Berlusconi believes his family and himself are the victims of the same form of persecution as the Jews under Hitler's regime.
Italy's Jews were not happy with their plight under Hitler being compared to billionaire Berlusconi's personal woes and supposed 'persecution' by Italy's judiciary. Italians flooded social media with scathing comments. The world's press latched onto Berlusconi's latest gaffe and Italy ended up with egg on its face after yet another insensitive Berlusconi quip.
Berlusconi's comment, which appeared in a book, will have reduced the chances of his being granted a pardon or clemency to near zero, at least for now.
The Political Firing Squad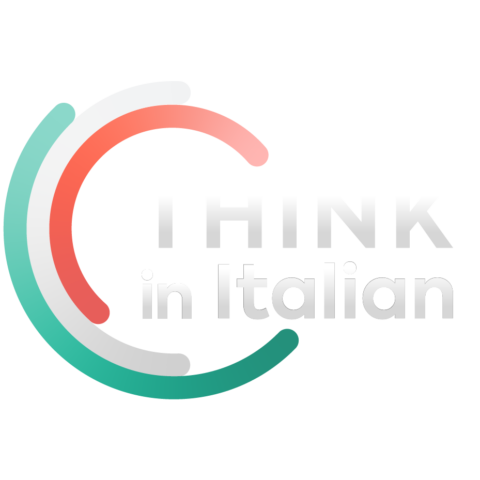 Stop reading, start speaking
Stop translating in your head and start speaking Italian for real with the only audio course that prompt you to speak.
A vote in Italy's senate on November 27 will decide whether or not to strip Berlusconi of his senate seat. It does look as though this will happen and members of Berlusconi's PdL party sense his imminent "assassination".
While the ban from sitting in Italy's senate will only be for a couple of years, it is likely, in view of Berlusconi's advanced years – he is 77 – that the vote will signal the end of his political career. In actual fact, Berlusconi is now no longer eligible to stand for election for six years.
Berlusconi's Party Disintegrates
As predicted on Italy Chronicles, in July this year, the end of Berlusconi's political career will most probably spell the end of his PdL party. Indeed, the PdL, which Berlusconi is attempting to replace with a reborn version of his former Forza Italia party, is disintegrating into pro and anti-Berlusconi factions. The members of the anti-Berlusconi faction are not completely against Berlusconi, or so they claim, but don't want him to topple Italy's government.
His most ardent fans, the 'hawks', would quite like to see the government crumble, though this might mean most of them may well end up kissing good bye to their well-paid parliamentary positions in the event they are not re-elected. The 'doves' as the, almost, anti-Berlusconi faction is known, realise that by leaning towards the anti-Berlusconi side of the political fence (but not crossing it), they stand more chance of being voted back into parliament.
Openly opposing Berlusconi is not something many in his party are courageous enough to do. Their stance sounds very much as if they don't want to burn bridges – this is a measure of the power Berlusconi still wields.
Firing Squad
If one were to liken the November 27 vote to an execution by firing squad, then the number of those who'd like to participate in the Berlusconi firing squad appear to be growing with each day that passes.
In a comment today, Italian Prime Minister Enrico Letta gave the impression that he too no longer fears Berlusconi's capacity for mischief making. Letta may well join the firing squad.
The End is Nigh
The end does seem to be nigh for Berlusconi and he knows it. Don't expect him to go down quietly – cornered rats fight back. Expect fireworks on the run up to the vote. And expect even more spectacular fireworks if the November 27 vote goes against Berlusconi: huge globs of mud will be thrown at the traitors via Berlusconi family newspaper, Il Giornale. Captain Berlusconi will attempt to ensure all those on the good ship PdL will sink along with their old captain, but he'll try to keep the re-floated Forza Italia gunboat chugging ahead. Berlusconi may jump from the, sinking, PdL ship to the Forza Italia gunboat at the very last minute.
Which way now for Berlusconi? Well, the only way he can avoid his political assassination is to resign. This might happen on the eve of the November 27 vote. We'll see.