I started wine blogging in print and on video after arriving in Italy in late 2007 – partly for something to do while waiting for Villasfor2 to be built; and partly to cope with the withdrawal symptoms of not being a journalist anymore – and in the process, I must've drunk, written and filmed my way through something like 150 different Italian wines. Not all were good, in fact, I found some really bad wine.
And I've told you about those which – to a greater/lesser degree – I've enjoyed.
Now I'm going to tell you the tiny handful of bad wine which was awful.
It's Bad Wine – But It's Cheap…
I'll start with a story. For a while after we'd arrived in Italy in late 2007, we bought our everyday wine where we'd bought it in England. At the supermarket.
One day I came across a bottle priced at €1 – at that time the equivalent of about 70p. It was called 'Maestri Cantinieri' and it was red. From where ? Haven't a clue. The label didn't say. Come to that, it might not not have even been Italian. What grape variety ? Er…a red one. Vintage ? Don't be silly.
Having never actually seen a bottle of wine this cheap before, I was studying it with the same kind of reverence and attention I'd have given to a bot of Ch. Haut-Brion when I noticed another potential customer alongside me.
"Is this any good ?" I asked hesitantly.
"At €1 a bottle," he replied, "does it matter ?"
Not the sort of ringing endorsement you'd ever find in Robert Parker, but he was spot-on. At €1 a bottle, you weren't exactly risking a lot to find out if it was any good.
And it wasn't. It redefined 'horrible'. Thin, harsh, pungent and sharp. In short, bad wine.
You know that once wine's been made, all the pips, stalks, skins and general leftover crud are turned into grappa, or marc, or some other digestivo ? But I wonder if in some instances there's a kind of 'second pressing' in which every last drop is wrung from the wreckage and bottled-up as something akin to 'Maestri Cantinieri'…
There's an odd end to the story. Of all the wine blogs I've ever written – and there've been a lot – the one about this wine was read and shared more than any other.
So you can't say you haven't been warned…
And Here's Another Bad Wine Horror Story…
Of course there are more ways than just tasting vile in which a wine can be termed as 'awful'.
Have you ever come across a 'corked' bottle? You'd know if you have, because the first scent that hits you once you've opened the bottle is a musty, deeply unpleasant one of mould, with undercurrents of rotting vegetation.
It's caused by microscopic fungal spores on the cork reacting with the wine and making it undrinkable: what posh sommeliers are checking for when they sniff the cork after taking it out of the bottle.
With big improvements in wine cork technology; wine bottling hygiene; and the advent of synthetic corks and screw-top bottles, 'corked' wine is happily much less of a problem than it once was.
But it hasn't been eradicated entirely…
Sod's law maybe that the one and only 'corked' bottle I've had during my seven year Italian sojourn – bearing in mind my maybe less-than-enthusiastic relationship with Chianti – has been, yes, a bottle of Chianti Classico.
A bog-standard, generic, entry-level Chianti Classico it's true – but still Chianti Classico; still a DOCG wine; and priced accordingly.  And as such, even though a 'corked' bot isn't really anyone's 'fault', I'd have hoped for maybe a little more care and attention to detail in the production process to ensure it hadn't happened.
To put it another way, I wouldn't have been in the slightest bit surprised if the €1-a-bottle stuff had been 'corked'. I was extremely surprised – disappointed too – that this was. Another bad wine, alas.
And here's the thing: if this misfortune befalls you in a restaurant, the fact the wine's corked is so immediately obvious, you'll instantly be given another bottle (And if you aren't – walk out).
But if you've bought a bottle somewhere; taken it home; maybe even kept it a while before opening it; and then discover it's corked – you're basically screwed. Some retailers might refund you, or give you a replacement. Provided you have the original receipt. Many more won't.
Go Est Young Man…
Another disappointment that's best avoided? From Montefiascone, north of Rome, comes the intriguingly named white wine Est ! Est !! Est !!! (Complete with requisite exclamation marks).
As to why this wine has such an unusual name – and for a critical appraisal from infinitely more distinguished critics than me – take a look.
Est ! Est !! Est !!! isn't a bad or even unpleasant wine. Can't be either if it doesn't actually taste of very much. It's just desperately, disappointingly and dispiritingly ordinary, with local production cashing-in on its celebrity status.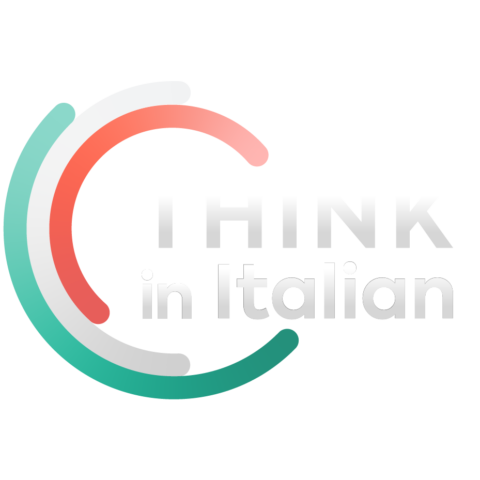 Stop reading, start speaking
Stop translating in your head and start speaking Italian for real with the only audio course that prompt you to speak.
A lot of 'celebrity bottles' are bought as take-home gifts or souvenirs. (Hence the many unusually decorative labels you'll come across). Many never actually get opened and everlastingly gather dust on a shelf. And that's probably the best thing that can happen to a bottle of Est ! Est !! Est !!! because if it is opened and is drunk, the expectation of Italian nectar will be replaced by, "Is that it? What's all the fuss about?"
The same, though to a marginally lesser degree, applies to other Italian wines like Lacrima Christi del Vesuvio and Vernaccia di San Gimignano which owe much of their status to geographical or historic quirks, rather than pure excellence.
That's not to tar all these 'celebrity bottles' with the same brush of criticism. There are some decent (even outstanding) examples – though these are far too heavily outweighed by those that sell on the label on the bottle, rather than the quality of wine inside.
But as for Est ! Est !! Est !!!  No ! No !! No !!! Bad Wine!
And The Undisputed 'Bad Wine' Winner Is…
Which leads us finally to another Italian wine name you'll know.
Lambrusco.
Go back a while and Lambrusco was probably the wine you took to parties when you were younger. Cheap, fruity, frothy, fizzy and of such low alcohol it could've probably been sold legally in America during Prohibition.
Maybe not too fanciful, because during the 1970's and 80's, Lambrusco was America's  biggest-selling imported wine.
Lambrusco comes from around Modena in the Emilia-Romagna region. Not a part of Italy I've visited, but I have it on good authority that in Modena, you can buy surpassingly excellent – and correspondingly pricey – bottles of Lambrusco, so at its very best, clearly it's not an inherently bad wine.
On the other hand, this bottle from Chiarli Cleto and Sons – complete with fake-aged, medal-bedecked label – was by some distance the worst; most unpleasant; most downright awful bottle of wine I've ever drunk anywhere. Really, really, bad wine.
Worse by some distance than the €1-a-bot red I mentioned earlier; worse too than my previous absolute worst wine nominee – a half-bot of New York State 'Burgundy' at a trendy Manhattan eaterie in 1972, which conclusively disproved my Dad's imparted wine wisdom that local is always best.
Not in New York City in 1972 it wasn't, Dad.
Part of the problem was I don't think the NY State Burgundy was supposed to be fizzy, whereas Chiarli Cleto's Lambrusco clearly was.
Fizzy. Nicely chilled. Pretty colour. High hopes…
Then the initial vaguely chemical bouquet set the alarm bells faintly tinkling in the background.
Have you ever gone into an office that's just been deep-cleaned? Yes? Then you'll remember a strong first hit of cleaning products, quite heavily overlaid with 'Scent of Tropical Beach' or somesuch to disguise the aroma of bleach, upholstery cleaner and floor polish.
Reproduced here with impressive accuracy.
Then the taste. You've probably never tried one of those tablets you drop in the loo to sanitise it. Neither have I. But if I had, I'm pretty sure it would've tasted like this – though possibly not with an overpowering synthetic Raspberry Flavouring.
But don't let anyone tell you this was just a one-dimensional wine, because it had a secondary experience in store for me. A huge wallop of sugar. Which conflicted interestingly with background hints of boiled-sweet sherbert.
Of finish, thankfully, there was none. Except for a growing sense of disbelief. Did I just drink what I think I did? Teeny weeny sip. Why yes ! I did !
And is it really that bad? Teenier, weenier sip. No. It's worse…
To be honest, the (very) occasional bad wine experience makes me all the more appreciative of what's good. And with giant improvements in viticulture and wine-making techniques worldwide in the last quarter-century or so, the good stuff's just gone on getting better.
Question is though – will I ever stumble unwittingly across anything worse that Chiarli Cleto's Lambrusco? The baddest of bad wine?!
By David Brenner
In 2007, after a lengthy career as a television broadcast journalist in the UK – latterly with BBC World – David, his wife Pauline and their three cats moved to Abruzzo , where they now run Villasfor2, providing three holiday rental villas just for couples. Wine lovers who go stay with David, will be able to have long, interesting chats with him about Italy's many wonderful wines. If you are not a wine buff, David may well end up converting you!
In addition to his passion for discovering and promoting Italian wine, David's regular AboutAbruzzo blog charts daily life in this little-known region of Italy.
Why not send David Italian wines for him to review? He can also run tasting sessions with his guests and write about his findings either on Italy Chronicles or on his own blog.