You might think that mailing something to Italy would be as simple as popping it in a letter box.  You would be wrong though, for this is often when the trouble with the Italian post starts.
I've lost count of the number of stories I've heard from expats in Italy who have lost things in the post here.  More often than not it is items sent to Italy which tend to disappear into the ether.  I know, I have had direct experience of the Italian post.  Two things which stick in my mind are a Christmas card which never arrived, and a few humble pairs of Marks and Spencer's socks which my mum sent to me a few years back.  Said socks never made it to my house in Italy.  Yes, I know that these items were not life threateningly important, but losing them was annoying, and others have lost much more valuable items.
Other more costly items which I have heard of that have gone astray in the Italian post include a watch, and a Sony PlayStation, plus many other things which simply never arrived at their destinations here.
It's not just sending things to Italy which can be haphazard, but also sending items out of the country.  Whether or not the letters, packs and parcels reach their destination tends to be down to chance with the Italian post.  I cannot say whether it is Italian postal workers who take a shine to whatever people are sending to one another, or whether it is the postal people in the countries through which the post passes, but I have my suspicions with regard to Italian post workers.
This how-to post, if you'll excuse the postal pun, may help you avoid losing things to the rather erratic Italian post.  And if you think I'm being paranoid, then take a look at the comments which this post on the Italian post has attracted since it was first published in May 2009.
By way of an update for 2011, an Italian friend of mine in Genoa who often buys things online and uses the Italian post office to have them delivered has not had any problems, and has not lost anything, nor has he had packages opened. I suspect he has the things he orders posted to his offices, but I'm not sure – I'll ask him about this the next time I see him.  The point is that posting items to Genoa (Genova in Italian) seems to be safe.  This information may help someone.  Genoa, for those who do not know, is in north Italy.
July 2015 – Items Ordered from Germany
On 15 July, I ordered a couple of items from Germany. Nearly 12 days have now passed and the items still have not turned up here in Milan, Italy.
The online store I ordered the items from mentioned that orders within the European Community area should take between 5-8 days to arrive. While Italy is part of the EC, it doesn't follow normal rules which is why the post is, as usual, late.
Will my order ever turn up? Who knows. Such is Italy's postal system. I'll keep you posted. Actually, I'm happy to say that the order from Germany did get to me. It was a little late, but did arrive, even if I had to go into Milan city centre to pick it up.
December 2014 – the Missing Pure Mains Adapter
On November 9, I ordered and paid for a mains adapter for a Pure digital radio from Pure in the United Kingdom. A month has now passed and there's no sign of the item which was dispatched on November 10. I emailed Pure but received no reply. Have now Tweeted at Pure in the hope of obtaining a response.
Pure has now responded via Twitter and are posting me another mains adapter. Fingers crossed that this one makes it to me in Italy. Will update one way or another in a week or two.
Where did the original mains adapter end up? Who knows. Yet another victim of Italy's hit and miss postal service?
October 2011 – Credit Where Credit is Due
Although this post does not paint a great picture of Italy's postal service, recently, I ordered some camera gear (a wireless flash kit to be exact) from a maker called Phottix in Hong Kong.  The package arrived in Milan, where I live, in good time and in perfect condition.
More Credit January 2012
I ordered, via Amazon.it, a memory card from a German company for my camera on January 6th.  It arrived at my home in Milan, Italy on January 10th using normal postal service.
Live in the USA? Please Read this Paragraph
Right, before you read on, if you live in the United States of America please read this USPS list of items which you cannot mail to Italy or you can only send to Italy if they are packaged correctly and please read the rest of the page too – before you send anything to Italy.  There are also specific rules regarding labelling and other aspects of parcelling items which you need to refer to.
For quick reference, here is the USPS list of prohibited items – correct as at 8th November, 2013, but I still, strongly, recommend clicking on this link to see if the list has been updated and to check the rest of the information on the page USPS list of items which you cannot mail to Italy ):
Albums of any kind (of photographs, postcards, postage stamps, etc.).
Articles of platinum or gold; jewelry; and other valuable articles unless sent as insured Priority Mail International parcels.
Artificial flowers and fruits and accessories for them.
Bells and other musical instruments and parts thereof.
Cartridge caps; cartridges.
Clocks and supplies for clocks.
Compound medicaments and medicines.
Coral mounted in any way.
Exposed photographic and cinematographic films.
Haberdashery and sewn articles of any kind, including trimmings and lace; handkerchiefs; scarves; shawls, needlework including stockings and gloves; bonnets, caps, and hats of any kind.
Hair and articles made of hair.
Lighters and their parts, including lighter flints.
Lithium cells and batteries — including items containing lithium cells and batteries under 135.6.
Live bees, leeches, and silkworms.
Nutmeg, vanilla; sea salt, rock salt; saffron.
Parasites and predators of harmful insects.
Perfumery goods of all kinds (except soap).
Playing cards of any kind.
Postage stamps in sealed or unsealed First-Class Mail International or First-Class Package International Service shipments.
Roasted or ground coffee and its substitutes; roasted chicory.
Saccharine and all products containing saccharine.
Salted, smoked or otherwise prepared meats; fats; and lard.
Toys not made wholly of wood.
Weapons of any kind and spare parts for them.
No doubt some of the items on the list will surprise you. If you ignore the list and send items anyway, they may be seized or returned to the sender.  Exactly which of the two will happen is unclear.  If in doubt, don't mail it to Italy.
With thanks to reader Helena for drawing this list to my attention.
Residents of other countries should check with their postal services to see what can and cannot be mailed to Italy.
The Italian postal service cannot be blamed if items on such a list do not arrive at destination in Italy.  I imagine the Italian postal service has a similar list too. If someone knows where it is, tell me and I'll add a link.
Now, for items not on the list above, or on any other list for that matter:
Covert Operations!
Red envelopes shout 'rip me open!'.
Mail workers are wise to the fact that colourful envelopes from overseas may well contain greeting cards along with cheques or, even better, cash.
When sending simple things like greeting cards, do not use that flashy red or sky blue envelope that came with it.  No, pop the card in an envelope of the nice ordinary buff brown variety, like the one on the left.
If you like, you can still put that card in its original glorious technicolor envelope, as long as both are placed in an anonymous-looking boring brown envelope.
The dull brown envelope creates the impression that the contents are official, and thus of little or no value.  This discourages tampering, especially when there are all those other nice bright red and sky blue envelopes to tinker with.
December 2011 Italian Post Update
22 December, 2011:  A reader who sent a colorful package to Milan from the south USA on December 2 contacted me to say the package had not arrived at its destination in Italy.  The unlucky reader had not read this how to post before sending the pack to Italy.  Remember those covert operations 😉
Box It! Feel It!
If you can understand what is in a pack from feeling it, then you can be dead certain that someone else will too, especially someone who makes a living handling parcels.  However, it is possible that the extensive list of items which cannot be sent to Italy from the USA – linked to above  – may be to blame for certain items never arriving at destinations in Italy.  Those living in the USA need to check the list carefully before assuming Italian postal workers are light fingered.
To keep curious hands from understanding whether something is worth stealing, if you are sending things to Italy, pop items like DVDs, CDs or clothes in a rigid cardboard box.  Otherwise the chances of these things mysteriously evaporating will be considerably higher.  But note that packages may well be opened to ensure they conform to the restrictions mentioned at the start of this post.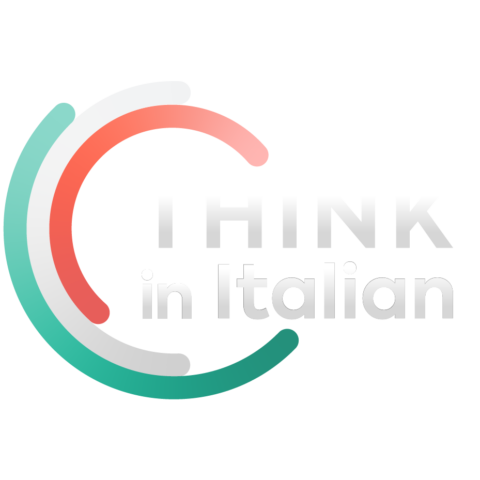 Stop reading, start speaking
Stop translating in your head and start speaking Italian for real with the only audio course that prompt you to speak.
Hold your horses for a moment.  Resist the urge to rush off to the mail box, as you are still not yet ready to post something to Italy.  Please read on.
Print that Address
Scribbling the target address on that ordinary envelope or parcel is a big no-no.  Hand written addresses are a dead give-away.  They shout 'personal', 'gift', and 'money'.
Instead, invest in those self-adhesive labels you can run through an ink jet or laser printer, and print that address.  Use a formal looking font, too. Times New Roman, maybe.  Printed addresses add, along with the boring brown envelope, to the 'this is official, and thus of no value' impression.
In case you can't be bothered to take a trip down to the local stationers or computer shop to buy those self-adhesive labels, a piece of white paper on which the address has been printed, and which is then taped or, better, glued to a boring brown envelope, could be used as a do it yourself sticky label alternative.
You could, of course, simply print the address directly onto your envelope, if your printer is able to do this.
Your package or card is still not ready for the mail box just yet though.  There is the address itself.
Post it to a Business Address
From experience, I have discovered, well, my parents have, that sending a parcel, card or letter to a business address, which means a company name with 'Srl', 'SpA', or 'SAS' after it in Italy, tends to build upon the impression that the contents are probably boring stuff like brochures or a report.  This little distraction technique keeps those who love to tamper from fiddling with packages.
Instead, these despicable types home in on the more obviously personal packages.  You know, the ones in bright red, pink or pretty flowery envelopes, Christmas packing paper, or the things that can be squeezed.
Christmas and birthday cards disguised as official mail can probably be sent to home addresses in Italy quite safely using the boring brown envelope and printed label trick.  Well, this works for me.
December 2011 – The Christmas Italian Post to Italy Arrives Safe and Sound
My parents, who live in northern England, recently sent three Christmas parcels to Milan, where I live in northern Italy – with the technique of disguising the parcels shown here: using printed addresses and sending them to a business address.
I'm please to be able to report that all three packages arrived in good time – around a week – and the contents had not been tampered with.
Register and Insure the Item
To add some icing to the postal cake, sending your item by recorded/registered post (and insuring it) also seems to help ensure (but does not guarantee) that whatever it is you are posting will arrive at its destination in Italy, or in the country outside Italy to which you are sending something.  You may even be provided with a tracking number which can help if the package does not arrive at destination.
Oh, and beware of writing just what is in the package on it to help those nice customs people – they should have X-ray machines anyway.  Write something anonymous like 'books' or 'gift', or whatever else you can think of which will broadly describe the contents without giving too much away to the Italian post.
The package containing the watch I mentioned at the beginning of this little how-to guide arrived at its destination – minus the watch, most probably because the sender wrote on the parcel just what it contained.  Indeed, I know for a fact that the sender did indeed write 'watch' on the pack.  To be quite honest, it is best to avoid sending anything of value to or from Italy by post – unless you won't mind losing it.
Wait
Once you have actually sent the item off, be patient.  Posted items can take up to two weeks to pop through that Italian letter box.  Once the two weeks are up, start checking – and read the next section too.
Customs Duty and VAT
If you are sending goods of value, such as electronic components, clothing, or furniture to Italy from outside European Union countries these could pass through customs without being flagged, however if the mail is checked and computer parts etc. are found, then someone – the recipient of the package, for example – will be required pay a 4% customs duty on the value of the item to allow it to enter Italy and Italian VAT (IVA) of 22% will also have to be paid. Some items qualify for lower VAT rates. VAT is calculated on the value of the goods, plus international shipping costs and insurance, and any import duty due.
Note that if nobody presents themselves at a customs office to claim ownership and pay duty and/or VAT, after a certain amount of time the item (or items) will be sold at public auction, so always ensure packages are not stuck in customs!
Here's the website of Italy's Customs service – though it is not entirely clear from the website contact section who to contact in order to understand whether your package is stuck at customs and awaiting the payment of customs duty and/VAT.
With thanks to reader Raffaele for this tip.
DHL, Fed Ex or TNT it
Last, but by no means least, if you really have to send something to Italy which is either highly important, very valuable, or extremely fiddly to replace, like a birth certificate or passport, for example, then use DHL, Fed Ex or TNT.
The cost will be high, but the chances of the package going astray will be greatly reduced.  But never, I repeat never, send raw cash this way, unless it is fully insured, and even then, it may well become lost, resulting in the long drawn out process of making a claim against the courier service's insurance – if it covers lost cash, that is.
Sending Money
As stressed above – best avoid it, and simply do not send cash using normal postal services, especially not to or from Italy.
Indeed, US residents can only send cash and banknotes to Italy if they are placed in special packaging.
If you really must send money, either transfer it electronically via your bank, or use a service like Western Union.  A non-transferable cheque can be sent, as even if this never arrives, not much can be done with it – although the information on the check could end up in the hands of identity thieves, which is something to bear in mind.
There, I hope that helps.  The suggestions contained in this post are not foolproof, but should increase the chances that post to Italy really does get through, and arrives in one piece.  Similarly, sending items out of Italy will also benefit from a little 'camouflage'.
Let me know how you get on, and if you have any losses to report.  Please say whereabouts in Italy you are sending items to and from, if you do leave a comment – this might help us all identify the trouble spots.
I hope you found this post on the 'post' interesting.  Let me leave you with one final thought.
Ever wondered why Amazon took so long to set up shop in Italy?  Well, this post might explain why.  I hope that Amazon does not end up losing buckets of money as a result of high-ticket items never getting to where they were supposed to go.  I could be wrong, but… 😉
23 November 2010:  Amazon decided to brave the Italian market – but Amazon read this post first: Amazon Lands in Italy, but Visited ItalyChronicles/BlogfromItaly.com first