This Monday, probably this afternoon, a parliamentary commission in Italy's senate will begin considering the case of Silvio Berlusconi who, under Italian law, should be stripped of his seat owing to his tax fraud conviction.
The commission has now begun its work. Progress updates are being added to this post once information becomes available.
Update: 06:35 pm, September 11, 2013: Still no vote from the strip Berlusconi of his senate seat commission which met for a long time last night and got no further than deciding to delay proceedings until tomorrow, Thursday, when, yet, another meeting has been scheduled for 3:00 pm. It seems unlikely any voting will take place and there's talk of voting being put off until mid-October. This is what the Berlusconi contingent would like to see, but the opposition parties, the PD and 5 Star Movement, want to press ahead and would like to discuss the case this coming weekend and vote as soon as possible. Whether this will happen is anyone's guess.
Adding to the uncertainly, Italy's President Napolitano waded into the fray and sent a veiled message which is being read as 'don't vote, yet' or 'vote to keep Berlusconi in Italy's senate'. Napolitano is doing all he can to keep Italy's unstable government afloat in the name of stability.
Meanwhile, Italy's government, such as it is, has stalled. Nobody wants to agree on anything until the Berlusconi situation is clear.
End of update.
Update: 07:10 pm, September 10, 2013: Tensions are mounting within Berlusconi camp.
A vote to remove Berlusconi from Italy's senate may be held this evening, but the presentation of yet another 'defence' document by a Berlusconi party member of the commission will probably mean the vote will be moved to tomorrow, or be delayed longer, which is what the PdL people are angling for.
There are some indications – meetings between Berlusconi party bigwigs – that an attempt may be made to bring down Italy's government very soon. This may happen if it is the only way to prevent the commission from reaching a decision on the Berlusconi situation. We'll see.

There is a small chance a vote will be held tonight, but it's unlikely, especially if Italy's government is toppled.
End of update.
Update: 10:05 am, September 10, 2013: A attempt to vote on the parliamentary future of Silvio Berlusconi may be made this evening. The commission is due to meet at 8:00pm Italian time. While the non-Berlusconi members of the commission want to vote, the Berlusconi contingent is doing its level best to prevent voting from happening. Adding to the troubled progress of the commission is a renewed threat from Berlusconi's PdL party to topple Italy's government if the vote takes place.
It is extremely hard to know when voting will start, though something may happen either this evening or tomorrow. Breath holding not advisable! End of update.
Update 08:47pm: Vote on whether to strip Berlusconi of his senate seat won't now take place until tomorrow evening at the earliest. End of update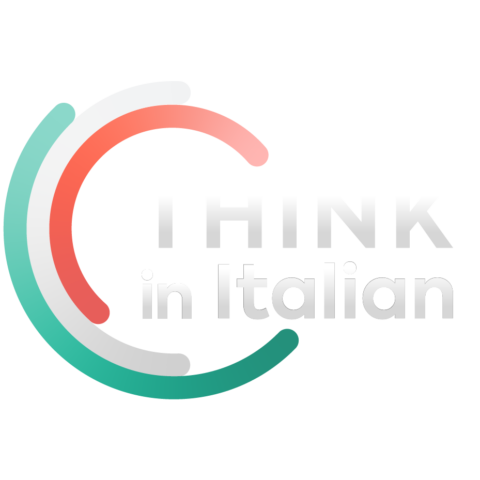 Stop reading, start speaking
Stop translating in your head and start speaking Italian for real with the only audio course that prompt you to speak.
Update 08:30pm September 9, 2013: The meeting of the commission is in progress. Despite the best efforts of the Berlusconi contingent, the other members want to press ahead and vote on the stripping of Berlusconi's senate seat issue as soon as they can. There's a vague chance the definitive vote may occur this evening. If not, then the vote may happen tomorrow morning.
It's looking as if the result of the vote may be known sooner than expected. End of update
In what almost amounts to a fourth level of justice for politicians in Italy, Berlusconi's political future will be subject to a vote by a group of 23 senators.
Indications are that the senate commission will vote to remove Berlusconi from Italy's senate. Really, they cannot do otherwise because Berlusconi's conviction and sentence are definitive and the law, which Berlusconi's own party voted through Italy's parliament, states that convicted criminals should be removed from their seats.
Italy's constitution also states that all are equal in the eyes of the law, so not applying the rule of law to Silvio Berlusconi would go against the spirit of the constitution. However, despite what Italy's constitution may say, there are people who think Berlusconi should be let off or at least be given an opportunity to defend himself.
In actual fact, Berlusconi was given ample opportunity to defend himself in no less than three courts of law. His defence did not convince even one of these courts so there is no justification whatsoever for giving him yet another opportunity to do what his lawyers attempted to do in court. By doing so, the parliamentary commission would effectively become another level of justice and this would be wholly unconstitutional.
Members of Berlusconi's own PdL party are claiming the law which should strip Berlusconi of his senate seat is not retroactive and that the crime Berlusconi has been convicted of occurred before the law came into effect. Other experts on Italian law disagree with this interpretation.
An Unnecessary Vote
Really, in the view of this Italy observer, the parliamentary commission is completely unnecessary. Berlusconi has been convicted of a crime and he should be removed from parliament automatically without any vote. Had Italy's government been in the hands of a Berlusconi coalition, the vote would have been in his favor, thus making a mockery of Italian law and the nation's constitution.
It is not known when the vote on Berlusconi's parliamentary future will take place, though it is expected before the end of September.
If the vote goes against Berlusconi, his immunity from arrest will be removed. This worries Berlusconi considerably as he fears he will be arrested sooner or later, possibly in connection with accusations, confirmed by another senator, of alleged bribery. Rumors that an arrest warrant for Berlusconi has been prepared have been denied by magistrates leading the senator bribery investigation.
Berlusconi's Threats
Berlusconi has stated that if he is stripped of his seat, he'll bring down Italy's government. While he may try to do this, he has been warned, in so many words by Italy's President Napolitano, not to do so. The collapse of Italy's government now would potentially have negative consequences not only for Italy which is still in recession, but also for the economic recovery that is taking place in most of the rest of Europe. The collapse of Italy's government may also affect Berlusconi's own businesses negatively.
Even if Berlusconi does attempt to topple the Letta government, elections may not be held, so this route offers little benefit to Berlusconi. Also calling into question the possibility of elections is the constitutional validity of Italy's elections laws. It is possible that elections, if held in the near future, could be deemed invalid. This also causes problems for Berlusconi's topple the government strategy.
Berlusconi v Italy
On the eve of the start of the senate commission, Berlusconi took his case to the European Court of Human Rights. The case is entitled Berlusconi v Italy. Members of Berlusconi's party are hoping that the application to the ECHR may delay the proceedings of the commission, but for now, the commission chairman, Dario Stefàno, has stated they will go ahead as scheduled.
Until the vote occurs anything can and probably will happen. Berlusconi is still looking for an escape route though the number avenues open to him appear to be minimal. Some are wondering whether Berlusconi may be at the end of the line, but even if he is removed from Italy's parliament and is unable to stand for re-election, he can still pull strings from the outside and will continue to influence Italian politics for a good few years to come, should he choose to do so.
Without Berlusconi, whose brand is said to be worth 10% in terms of votes, his PdL party will most probably fizzle away.
Further reports on the process of stripping Berlusconi will appear on Italy Chronicles.