A cold war is going on in Italy.  Silvio Berlusconi is fighting to hold onto his popularity and battling against those who contradict both his own claims and those of his government.  Silvio Berlusconi appears to be taking steps to shut his critics up.
So who are on Berlusconi's alleged hit list?  In case you may be wondering, here is a list based on those who have been in the news recently and who have incurred the wrath of Berlusconi.  Those most annoying to Berlusconi at present are listed first.  You may have heard a few of these names bandied around but not be sure a) what these people do and b) why they are unpopular with Italy's Prime Minister. Soon, both a) and b) should be a little clearer.
I'm sure I've missed the odd name or two, such as the judges hearing Berlusconi court cases, and the owner of the La Repubblica and Espresso media group.
Corrections are welcome, but I think I've mentioned most of those Berlusconi would like to see the back of, fast.
Presenter of AnnoZero - Michele Santoro
Michele Santoro
Who is he?  A journalist and the host of an Italian television political chat show known as Annozero.
Why is Santoro not popular with Berlusconi?  Because the Annozero chat show has been consistently critical of Berlusconi and his government.  Allegedly, Berlusconi tried personally to have Santoro's programme taken off air.  Recently, attempts have been made to keep Santoro off air again.
Michele Santoro on Wikipedia
Gianfranco Fini
Who is he? A member of Berlusconi's People of Freedom party (still, according to the English Wikipedia entry) and now the leader of the Future and Freedom movement.
Why is Fini not popular with Berlusconi? A former member of Berlusconi's inner circle, Fini became disillusioned with Berlusconi's attempts to 'change' Italy's constitution and Berlusconi's progress in the process of introducing reforms in Italy.  Fini is considered a traitor by Berlusconi, as well as being a plausible rival.
Gianfranco Fini on Wikipedia.
Emma Marcegaglia
Emma Marcegaglia
Who is she?  The president of Italy's employers' confederation – Confindustria.
Why is Marcegaglia not popular with Berlusconi? Because she has consistently called for real reforms, but none have been forthcoming.  This has made Berlusconi and his government look bad, especially in view of Berlusconi's claims that his is a government of action.  Italian Berlusconi family newspaper Il Giornale was recently investigated in connection with threats to Ms Marcegaglia.  The paper denies wrongdoing, but a person who was reputedly supplying detailed information to Berlusconi friendly journalists has recently been arrested on charges of abusive access to computer records.
Emma Marcegaglia on Wikipedia – in Italian.
Antonio di Pietro
Who is he?  A former prosecutor turned politician. Di Pietro was one of the key prosecutors behind the 'clean hands' investigations of the mid 1990s.
Why is di Pietro not popular with Berlusconi? Now the leader of the Italia dei Valori party, di Pietro is a loud and outspoken critic of Berlusconi and di Pietro gets himself on television regularly.  This dents Berlusconi's image.
Antonio di Pietro on Wikipedia
Milena Gabanelli
Who is she?  An Italian journalist who presents the Report investigative documentary series on the Italian RAI 3 public television station.
Why is Gabanelli not popular with Berlusconi? Berlusconi has always been wary of Gabanelli because she and her team delve into the many aspects of Italy which do not work well.  Recently though, Gabanelli must have been moved to near the top of the hit list on account of her teams' investigations into the shadier aspects of Silvio Berlusconi's Antigua property dealings and other affairs in the Caribbean off-shore tax-haven.
Milena Gabanelli on Wikipedia – in Italian
Roberto Saviano
Roberto Saviano
Who is he? The author of the book Gomorrah, and an anti-mafia campaigner.  Also a journalist.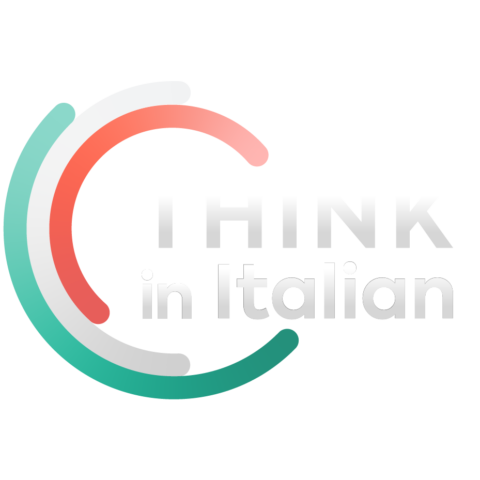 Stop reading, start speaking
Stop translating in your head and start speaking Italian for real with the only audio course that prompt you to speak.
Why is Saviano not popular with Berlusconi? Because his book was an exposé of the activities of Naples' camorra mafia. Saviano's work and book made Italy look very bad in the eyes of the world, and contradicted Berlusconi government claims concerning the power of the mafia in Italy.
Roberto Saviano on Wikipedia.
Marco Travaglio
Who is he? A prize-winning investigative journalist who has published books critical of Berlusconi's activities, motives, and background.  Travaglio continues to be critical of Berlusconi via the Il Fatto Quotidiano newspaper for which he regularly writes.
Why is Travaglio not popular with Berlusconi?  Because, as well as his books, he appears with Santoro on Annozero, and because he has presented a many monologues reporting on the dubious actions of Berlusconi and members of his government.  The facts Travaglio presents do not paint Silvio Berlusconi in a good light.
Marco Travaglio on Wikipedia.
Henry John Woodcock
Who is he?  An Italian prosecutor, of British origins, just in case you were wondering.
Why is Woodcock not popular with Berlusconi? Because this active prosecutor is a little too active for Berlusconi's liking and has been digging into the illicit activities of Berlusconi and those close to him.  The Il Giornale Italian newspaper, owned either by Berlusconi's brother or Berlusconi himself (this is not clear), has been questioning Woodcock's competence.
Henry John Woodcock on Wikipedia.

Beppe Grillo
Who is he?  An Italian comedian turned activist.
Why is Grillo not popular with Berlusconi?  For organising No Berlusconi Days and, through his world renown blog, for being continually critical of Berlusconi and many of those associated with Berlusconi.
Beppe Grillo on Wikipedia.
Marco Draghi
Who is he? The governor of the bank of Italy.
Why is Draghi not popular with Berlusconi?  Because the Bank of Italy's economic statistics often contradict statements and figures released by the Berlusconi government. And, possibly, because of the Bank of Italy's crack downs on money laundering activities.
Marco Draghi on Wikipedia.
Luigi de Magistris
Who is he? A former prosecutor, now politician who was forced out after he started investigating activities which concerned members of Berlusconi's government. One of those under investigation, former minister of justice Clemente Mastella, requested de Magistris be 'transferred'.
Why is de Magistris not popular with Berlusconi? Because he kicked up a fuss over the opposition he faced while he tried to carry out his investigations, and over the request for him to be transferred. And, probably, because he got too close to Berlusconi associates.
Luigi de Magistris on Wikipedia.
Corradino Mineo
Who is he? The director of the RAI 24 news channel.
Why is Mineo not popular with Berlusconi?  Ostensibly, because his channel reports the news and often interviews people who are considered enemies of Silvio Berlusconi.  Mineo reports too much news, and Berlusconi would like him to 'retire'.
Corrado Mineo on Wikipedia – in Italian
Fabio Fazio
Who is he?  An presenter turned talk show host.
Why is Fazio not popular with Berlusconi?  Because he is a friend of Roberto Saviano and because Fazio often has guests on his talk show who talk about the darker sides of Italy.
Fabio Fazio on Wikipedia – in Italian.
Despite claiming that he is Italy's best prime minister in 150 years, Berlusconi certainly seems to have more than a few critics.
Images from Wikipedia.