In the next two weeks, possibly a little less, Italy's colorful ex-prime minister and media mogul Silvio Berlusconi will learn how he is to be punished for tax fraud. As Berlusconi's legal woes have come to a head, the 20 year political career of Italy's entrepreneur-politician really does appear to have gone into a terminal nose dive.
Berlusconi's Forza Italia party is flapping around like a headless chicken at the moment even if party stalwarts are claiming everything is OK. The fact is that without Silvio Berlusconi, Forza Italia is out of play.
Others realized this a while ago, hence the birth of the Nuova Centra Destra (NCD) – New Centre Left – and the Fratelli d'Italia – Brothers of Italy – spin off parties, both of which are run by ex-Berlusconi people. Now, yet another Berlusconi stalwart, Berlusconi's former communications man, Paolo Bonaiuti, has jumped off the sinking Forza Italia ship and joined the NCD. The defection has both shocked and irked Berlusconi loyalists greatly. They might be worrying that others may follow Bonaiuti's lead.
The Dell'Utri Case
In a yet another blow to Berlusconi's ego and hopes of resurrecting his political career, long time associate and co-founder of Forza Italia party, Marcello Dell'Utri, was found to have escaped to the Lebanon. Dell'Utri claimed he went to Beirut for medical care, though a forthcoming court hearing which may confirm a conviction for collusion with the Sicilian mafia is most probably the reason why he decided to escape from Italy. The Cassation, Italy's supreme court, was due to rule tomorrow on whether or not to confirm Dell'Utri's 7 year sentence for mafia association though the case may now be adjourned to a later date seeing as two of Dell'Utri's defence lawyers have, conveniently, fallen ill. Dell'Utri himself has been rounded up and is in the care of the Beirut authorities while extradition proceedings fire up.
This means that both of the founders of Forza Italia Silvio Berlusconi and Marcello Dell'Utri are now in legal hot water.
Berlusconi and the Mafia
From the Dell'Utri case, Italy has learned that Forza Italia was most likely the child of an unholy pact between Silvio Berlusconi and the Sicilian mafia. Dell'Utri acted as a kind of mediator between the mafia and Berlusconi who had, according to the court, been paying the mafia protection money. In the face of extortion, why didn't Berlusconi seek the help of Italy's institutions? Nobody seems to know.
A Spent Forza
Before Marcello Dell'Utri's problems came to a head, in September 2013, despite the alleged mafia connection, or perhaps because of it, Berlusconi decided to relaunch his Forza Italia – Go Italy  – party after deciding that the Popolo Della Libertà – People of Freedom – party was as good as dead in the water.
Like the sequels to certain films, Forza Italia II looks very much as if it's going to be a major flop. This is no real surprise. Berlusconi's reborn party is promising all the same things it had been promising for the last 20 years and yet failed to deliver. The appeal of Berlusconi promises has now worn off in the eyes of many voters who will now look to the NCD and Fratelli d'Italia parties for hope.
Forza Italia Slips in the Polls
According to some opinion polls in Italy, Forza Italia II is now the third most popular party in Italy after having been overtaken by the 5 Star Movement.
If general elections were to be held now, Berlusconi's party may scrape 20% of the vote, possibly much less.
In the past Forza Italia would most probably have formed an alliance with the spin-off parties: the Nuova Centra Destra – New Centre Left – and the Fratelli d'Italia – Brothers of Italy. And the Lega Nord – Northern League party – would probably have joined forces with Forza Italia too.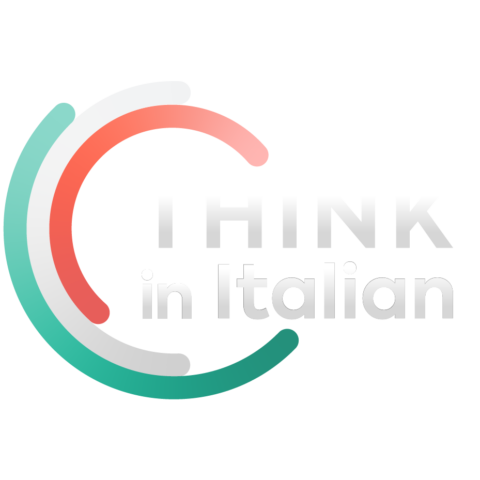 Stop reading, start speaking
Stop translating in your head and start speaking Italian for real with the only audio course that prompt you to speak.
Now though, the prospect of such alliances is diminishing. Whereas once upon a time other right-leaning political parties would have jumped at the chance of sharing a bed with Berlusconi, today the tables have just about turned.
An alliance would now be of greater benefit to Forza Italia than it would be to the parties who once courted Silvio and his cohorts. On top of this, by the time Italy actually does get round to holding general elections, possibly in 2018, Silvio Berlusconi will be over 80 and may even be behind bars.
Politically, forming an alliance with Berlusconi is no longer worth much, if anything. Soon, it looks as if not many members of his Forza Italia party will be left anyway. They'll have either defected to other parties or find that their time is taken up fighting legal battles.
Berlusconi's Friends All Dropping into Legal Hot Water
As well as Dell'Utri, other Berlusconi associates have been ending up in hot water. The assets of one Roberto Formigoni, the former governor of the Italian region of Lombardy, and now a Berlusconi party senator, have been seized as a result of investigations into corruption within the region's health sector.
Then there's a certain Nicola Cosentino, the Berlusconi man who is facing charges of collusion with the mafia. Only this time, it's not the Sicilian mafia, but the Naples' mafia, otherwise known as the Camorra.
Italy also has another mafia, the powerful 'Ndrangheta and Berlusconi may have links to this band of organized criminals too. It is suspected, though has not been proved, that Berlusconi senator Domenico Scilipoti may be an 'Ndrangheta mafia politician. Not only this, but long time Berlusconi ally the Northern League is allegedly in the pocket of the very same mafia organization.
Forza Italia – the mafia party?
It looks very much as if Silvio Berlusconi's political party, in all it various forms, guises, and alliances, acts as a kind of hub which unites the political interests of Italy's three most powerful and ruthless organized crime gangs.
Why would Berlusconi and the mafia want an alliance? Quite simple. The mafia has the resources to buy lots of votes so it can place its people in politics at all levels in Italy. It could use Berlusconi's national party to insert its people more or less wherever it liked. In return for mafia votes, Berlusconi kept himself in power and probably received compensation from the mafia for his assistance, or else, instead of compensation, assurances that certain information would not come to light. Was Berlusconi being blackmailed by the mafia? Maybe. A mafia turncoat once stated that Silvio Berlusconi was one of the mafia's greatest victims.
By the way, Italy is attempting to crack down on vote buying even if Berlusconi's Forza Italia party is doing all it can to water down the upcoming legislation. The Forza Italian reaction to draft anti-vote buying laws speaks volumes.
Unsurprisingly, Berlusconi himself has gone rather silent. No doubt he will be plotting how to recover the situation. Many though, now many believe Berlusconi's political career has come to the end of the line and there's nothing he can do to regain lost ground. But Berlusconi is Berlusconi and if anyone can turn the situation around, he probably can.
Will he be able to? We'll see, though at nearly 80, you'd think he'd call it a day and bunga bunga off into the sunset.