Here is a short trip of discovery around the Italian island of Sardinia, using as a guide our five senses.  Such a tour is one of the best ways to reveal many of the treasures which Sardinia holds.
One of the islands greatest treasures is its people.  While Sardinians are known for their pride and mistrustful nature, they are also renown for their hospitality: guests are sacred, and are treated with great warmth and respect.
Make yourself a cup of tea or coffee, or, better yet, pour yourself a glass wine, Sardinian Cannonau perhaps, then sit back, relax and enjoy reading about paradise!
Located in the heart of the Mediterranean Sea, Sardinia looks like a large footprint.  This shape is quite appropriate, as the best way to get to the island's hidden delights is on foot.
One of Sardinia's many Sensual Treasures – it's beaches:
Sight
Sardinia is one of the least densely populated of Italy's regions, and the island boasts unique and pristine landscapes which are a treat for the eyes.
The unspoilt beauty of the Gennargentu Mountain range offers visitors the chance to admire breathtaking panoramas and to see the island's wildlife, such as the small wild horses and Sardinian deer.  Then there are the sandy dunes of Piscinas, Sardinia's desert, which are the highest in Europe, reaching up to 100 meters.
In the same league as the mountain landscapes, are Sardinia's beach and coastal panoramas.  As some may know, it is this aspect of the island which has made the island popular all over the world.
Hearing
Music plays an important role in Sardinian culture. You can hear  folk music in every town festival.  Traditional melodies often accompany folk dances.
The instrument which typically accompanies the dances is the Launeddas or triplepipe which consists of three pipes, and is played using a circular breathing technique.
Popular in Sardinia is the distinctive Cantu a Tenore style of song.  Indeed, so distinctive is this form of polyphonic singing that it has been classified as Intangible Cultural Heritage of Humanity by Unesco.
Touch
While you are lying on the beach, it's lovely pick up some sand and then feel it slipping softly through your fingers.  Sandy beach lovers will find Sardinia has more than its fair share of wide sandy beaches, as well as plenty of tranquil hidden rocky coves for those who are not sand fans.  Some of Sardinia's beaches stand out for the dazzling whiteness of their sand, which is so fine, it is like flour.
You can find these white sandy beaches at Siniscola (Nuoro), Lido di Orrì (Ogliastra), and Su Giudeu (Cagliari).  Another beach worth visiting is Arenas, in Oristano area, which is called the 'grains of rice beach', thanks to all the small grains of coloured quartz.
Smell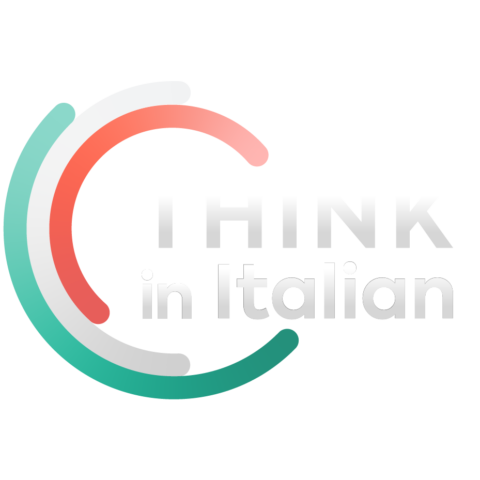 Stop reading, start speaking
Stop translating in your head and start speaking Italian for real with the only audio course that prompt you to speak.
Aside from the panoramas, beaches and sea, what strikes one about Sardina is the natural perfumes which fill the island's air.  Scents from the islands vegetation are are everywhere, in large part supplied by the sweet-smelling Mediterranean maquis shrubland which consists of holm and cork oaks, juniper, strawberry trees, myrtle, and cistus.
Typical to the rockier areas of Sardinia are also helichrysum and broom, while in less rocky territories you will see cistus, rosemary, and mastic trees. Incidentally, the flower which is the symbol of Sardinia is the wild peony.
Taste
Owing to the geographical position of Sardinia, the forced isolation of the island through the centuries has helped preserve ancient cullinary traditions, with local recipes using fresh and natural local produce.  The Sardinian people use drum wheat to produce many varieties of pasta and bread, like the Malloreddus pasta, and Pane Carasau – a thin crunchy bread.
Classic Sardinian antipasti – starters – are home-made sausages and matured cheeses.  Inland, a typical, and tasty, meat course consists of roasted suckling pig, while in coastal areas there is a wide variety of fish-based dishes to choose from.
Meals are accompanied by a large range of local wines.  Sardinian's have been producing wine for centuries.  Wines to try are Cannonau, Vermentino, and Nepente, and then there is the local liqueur, Mirto – a myrtle based beverage.
Go to Sardinia – You Know it Makes Sense
Right, all you need to do now is go to Sardinia and give all five of your senses a thorough work out.  When you get back from your sensual Sardinian break, come back here and tell all.
About Giulia Garau
One of the newest additions to this site, Giulia Garau lives and works in Sardinia, Italy.   A travel lover, she is lucky enough to work for the CharmingSardinia.com travel agency which also deals with accommodation in Campania, Apulia, Sicily and Tuscany. Giulia also has her own blog about Italy called CharmingItaly.com, in which she offers advice, information and suggestions to those thinking of visiting Italy. You can reach Giulia through CharmingSardinia's page on Facebook or email her: giuliaDOTcharmingitalyATyahooDOTit
Photo credits:
One of Sardinia's Many Unspoilt Beaches by asibiri
See Sardinina's 100 metre / 300 ft high sand dunes by perledivetro
Dance to Sardinia's Music by cristianocani
Scented Fruits of Sardinia by cristianocani CC BY 2.0