A new, highly original Italy travel guide has recently come out: Wild Swimming Italy, is its title. As far as I know, there's nothing else quite like it.
As you may have guessed from the title, Wild Swimming Italy is all about where to go to find lots of interesting places to swim in Italy. You would not believe just how many interesting areas has for swimmers. This guide lists more than 150 of them all over the Italian peninsula, many of which are off the beaten track, or path, as my American friends tend to say.
I know Italy quite well, but I was amazed at the sheer number of interesting places Wild Swimming Italy covers. Complied by an Italian, Wild Swimming Italy is the product of extensive inside knowledge of Italy.
Accompanying details of how to find the wild swimming locations in Italy are lots and lots of lovely photographs. The images alone will probably have you jumping on the next plane for Italy and then jumping into some transparent pool in the middle of nowhere very soon afterwards. For anyone considering a weekend break with a difference, this book may well provide quite a few ideas for a summer weekend, or week, away.
Wild swimmers probably won't have to worry too much about crowds, indeed the book even includes places where you can go swimming in your birthday suit.
Some of the areas covered in the book where skinny dipping won't be appreciated are likely to get very crowded during Italy's summer months, especially in late July and August. However, you'd probably be surprised at just how easy it can be to escape the crowds. Even well-known tourist havens such as Lake Garda and Como offer hidden beaches which only a handful of locals know. Well, only the locals knew – with this book, you'll know as much as they do.
Well Organised
The Wild Swimming Italy guide is well organised. As mentioned before, it covers over 150 swimming locations all over Italy, and, to make it a little easier to choose where to head for, the guide has been thoughtfully divided up into 12 convenient categories:
Jumping
Blue Pools
Canyons
Waterfalls
Skinny Dipping
Hot Springs
Wild Camping
Campsites
History & Ruins
Waterside Food
Kids & Families
Canoeing & Boats
There really is something for everyone! It even covers where to eat.
If you want to know exactly where you can go to do all of the above, well, you'll just have to buy the book!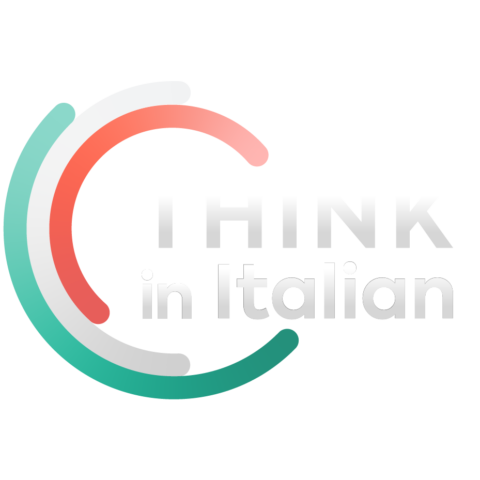 Stop reading, start speaking
Stop translating in your head and start speaking Italian for real with the only audio course that prompt you to speak.
Lovers of traditional books can purchaser a paperback version, whereas members of the digital generation can opt for an e-book to pop on their tablets or smart phones. Personally, I'd pop the book on a tablet with a decent sized screen simply so you can admire the photographs. On account of the spectacular images, choosing where to go is unlikely to be that easy!
Personally, I think Wild Swimming in Italy is worth getting for the photographs alone. With it's eye catching title, it'd make an interesting coffee table book, I suspect.
As you will have seen from the very small selection of photographs here, the spots in which you can swim are spectacular. Those not inclined to strip off for a bout of skinny dipping can simply soak up the sun or go take photographs. In fact, for photographers looking for interesting subjects, this book could provide plenty of inspiration. Great picnic locations too.
Wild Swimming in Trentino
In amongst the wide selection wild locations for wild swimming and more, you'll find the lovely, yet virtually unknown lakes of Italy's Trentino area. The fir tree surrounded Lago di Tovel looks idyllic, as do its emerald waters. Then there are the picturesque lakes of Lago d'Idro and Lago di Ledro. And if you visit them, don't forget to check out the Cascata del Palvico water fall. You won't be disappointed, I sure.
The Trentino temptations are a mere taster of what Wild Swimming Italy has to offer.
You can find a copy of Wild Swimming Italy on Amazon.co.uk here:
And Wild Swimming Italy is also on Amazon.com: Wild Swimming Italy: Discover the Most Beautiful Rivers, Lakes and Waterfalls of Italy
You could by a paper copy for your coffee table and an e-copy for your tablet. Wild Swimming Italy would probably make an interesting birthday or Christmas gift for adventurous teenage children, or for adventurous people in general.
You can literally dive into Italy with Wild Swimming Italy.