A few weeks back I finally got to see Lake Orta and I'm very happy I did. I spent a weekend there with my family and enjoyed every minute of our break. Great views, food and wine. The late March weather was also kind. Here's a little about Lake Orta along with a few of the photos I took while I was there.
Before visiting this not so well known Italian lake which is located in Italy's north to the west of the much bigger Lake Maggiore, I'd heard a lot about Orta. People told me that it was quite a bit smaller than its neighbour and tended not to attract such big crowds either. The same people also mentioned how beautiful Orta was and now I've seen it for myself I can happily confirm that it is stunning. The photos go some way to doing it justice but the best way to appreciate this lovely spot it to visit it yourself.
To get to Orta San Giulio we walked down the hill from the Orta Miasino train station and by chance ended up following the lakeside path which took us right into Orta San Giulio.
The views of the lake from the path were wonderful and as you can see from the photograph below, the mountains were still snow capped.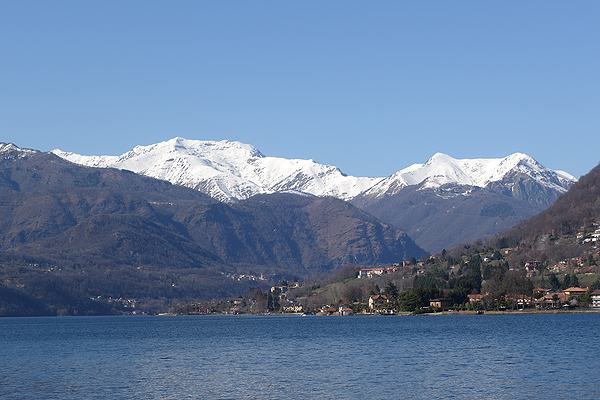 My family and I stayed in colourful Orta San Giulio, a village that sits right on the shore of the lake.
Orta San Giulio faces the tiny island of San Giulio upon which there is a church with a wonderful interior and a rather good restaurant called Ristorante San Giulio which boasts a great view over the lake. We had a very good Sunday lunch there. My red wine braised wild boar salamì with polenta was very tasty indeed as was my son's braised beef. The desserts were fabulous as well.
Ristorante San Giulio is a popular spot so booking, especially for Sunday lunch, is recommended. It'd make a wonderful location for a wedding reception and judging from the photos on the restaurant's website, it already has. The restaurant also has its own boat so once the ferries stop, you can get back to Orta San Giulio or Pella which sits on the other side of the lake. I've been told that Pella is very pretty.
Orta San Giulio itself has some interesting looking eateries and with a little help from Trip Advisor, we ended up in Al Boeuc (Via Bersani, 28), a tiny little place which is more of a wine bar than a restaurant. At Al Boeuc I had delicious sausages in Barolo wine and we all tucked into a tasty selection of cold cuts. The evening was rounded off with chocolate salami.
Lake Orta is a real gem and, at least when we were there, it was an oasis of peace and quiet. I enjoyed a break from the hustle and bustle of Milan and unwound!
Getting to Lake Orta
Lake Orta can be reached by train from Milan. While the trip takes around 2 hours or so, something to watch out for is the change of trains in Novara. If you are unlucky, as we were, you could end up missing the Orta train. Check the train times carefully so you don't end up marooned in Novara waiting for the next train which may arrive the next day! Should this happen, don't lose heart as Novara is an interesting town to have a look around and if needs be, you should be able to find overnight accommodation.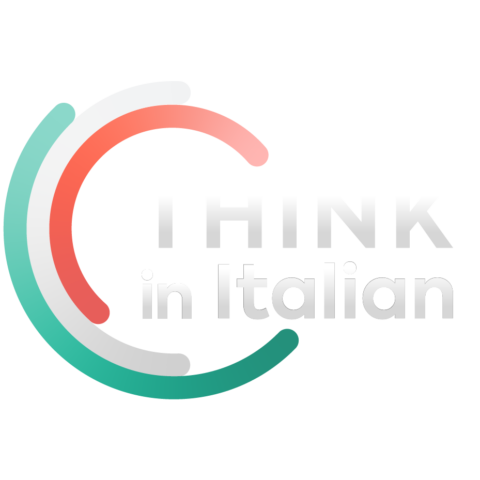 Stop reading, start speaking
Stop translating in your head and start speaking Italian for real with the only audio course that prompt you to speak.
The Lake can also be reached by train from Turin via Novara, Depending on which train you take, the trip will take between two and three hours.
On the other hand, if you are exploring northern Italy by car, you should add Lake Orta to your tour, along with Lake Maggiore, Lake Como and perhaps even Lake Garda. Oh, and don't forget to spend some time in Bergamo, especially it's upper town which is beautiful.
A Musical Curiosity
Not far from Lake Orta lie Rampone & Cazzani makers of handmade saxophones. If you hear any sax music drifting across the lake, you'll know why.
Staying on Lake Orta
Booking.com has a good selection of accommodation at San Guilio, Pella and other towns on Lake Orta.
Last but not least, here's a drone shot film of Lake Orta which shows of this not so well known Italian lake very well:
[vimeo width="556″ height="442″]https://vimeo.com/145417108[/vimeo]
Even more information on where to go and what to see can be found on the website which provided the video: Lago d'Orta
If you go, let me know. Buon voyage!
——
All photography by Alex Roe.