In this trip into the world of Italian design, I am going to take a look at that Italian design classic: the Brionvega Algol portable TV.
Whilst Brionvega has produced many stylish products, it is the Algol model that stands out for me. With its quirky design, extractable chromed handle and small, angled screen, it certainly belongs to a bygone era in contrast to today's huge flat screen televisions.
Decades ago, portable TVs were hugely popular as not many people could afford larger screen TV's. That's all changed now, and everybody seems to have enormous flat screen LCD TVs nowadays! Back to the days of tiny TVs.
The Algol model proved to be one of Brionvega's more successful products. The company was founded in Milan in 1945 by Giuseppe Brion and specialised in manufacturing televisions.
Brion's televisions used cutting-edge technology and advanced manufacturing techniques. And Brion applied his distinctive design philosophy to the products his company made.
Many of Brionvega's products have become collector's items and are still exhibited in design museums around the world. One example is on permanent display in the MOMA in New York.
Brion realised early on that by collaborating with contemporary designers, he was likely to end up producing sought-after products.
The Algol, reflecting a period of experimentation and creative freedom, was originally designed by Richard Sapper and Marco Zanuso who purposely designed the television in a variety of bright colours. Following on from the Algol came more products and the company gained a reputation for its use of stylish design and innovative technology. This combination helped Brionvega develop a strong position in its market too.
However, with the rise of cheaper manufacturing and production costs, portable TVs became virtually extinct and Brionvega was forced to reduce its output in the face of competition and as larger televisions became more affordable. The change in the market and Brionvega's response to growing competition inadvertently established the Algol model as a cult classic and collector's item.
Welcome Back Brionvega!
Now decades on, Brionvega has returned with a brand new product, the Alpha model, and a limited edition of the Algol and Doney models is a tribute to the brand's past.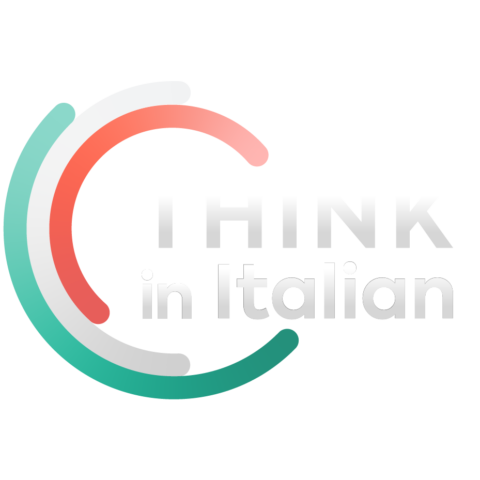 Stop reading, start speaking
Stop translating in your head and start speaking Italian for real with the only audio course that prompt you to speak.
The relaunch of Brionvega is overseen by Super//Fluo, which acquired the brand in August 2006. Through the studio V12 Design, working with Brionvega is Valerio Cometti who is applying his own creative vision to re-invent classic products using contemporary materials and technology,  but without losing sight of Brion's original design principles.
Today the Algol model has been reinterpreted using a rubberised matte finish in military green. The Algol Limited Edition can only be fully appreciated by touching and exploring the materials used. The distinctive aluminium case contrasts greatly with the green rubber, but the resulting effect is definitely in keeping with the traditional quirky uniqueness of Algol models of the past .
With production limited to 199 pieces, the reborn Brionvega televisions will certainly become another collector's item and a welcome addition to my birthday present list too!
To view more Brionvega products, click here: www.brionvega.tv
Valerio Cometti – www.v12design.com
About Paolo Feroleto
The designer of the slick looking Italy Chronicles logo, Paolo Feroleto has a genuine passion for Italian design and all things design in general. A designer of Italian origins, Paolo has   over 13 years industry experience obtained from working in mixed discipline design studios in the UK and abroad.
Paolo has worked with a range of clients – from small independent retailers, to large blue chip companies, both in the UK and Europe. His projects have included building corporate identity, designing literature, creating stands for exhibitions, as well as devising graphics for retail outlets and websites. Here are some examples from the interiors section of his portfolio: Four Design – Interiors
Paolo also teaches Graphic Design on a part-time basis and has developed creative workshops for use in education and professional environments.
Currently based in the UK, Paolo like to spend his time travelling as much as possible. You can reach Paolo though his company, Four Design.