Italian magazine Internazionale contains a section entitled 'How others See Italy', or words to that effect.  It was in this section that I came across Alexander Stille's pertinent and relevant article 'Married to the Italian Mob'.
It was on the way back on the train from Genoa yesterday that I read our friend Cristina's copy of the magazine Internazionale which contains articles from major media sources from around the world that have been translated into Italian.
As you may have been able to gather from the title of Stille's article, it was about organised crime, namely, Italy's age old mafia problem, which, Professor Stille intimates, may well worsen.
What is more worrying is that Stille appears to believe that one Silvio Berlusconi may well be helping promote organised crime in Italy.  Before you ask, no, slippery Silvio is not running 'The Mafia Needs You' ads, well, not just yet.  However,  as Stille implies, to all intents an purposes, Berlusconi does not appear to be discouraging organised crime in Italy.  Indeed, quite the opposite.
The consequences of Berlusconi's stance on organised crime could be earth shattering.  Literally.
The Suspicious Sicilian Connections
There are those who suspect that Italy's Prime Minister was given a helping had in the early days of his career by a few kind men down in Sicily.  Others may even suggest that Berlusconi's old Forza Italia party, which has garnered a surprising level of support from Sicilian voters, was the fruit of a kind of marriage of convenience between the mafia and Silvio.  Nothing has been proven, even if the conviction of one of Berlusconi's close associates, Marcello Dell'Utri for mafia association must lead some to suspect that Silvio Berlusconi has links to the infamous criminal organisation based in Sicily.
What sets other alarm bells ringing are all the interesting little laws Berlusconi seems desperate to push through.  Amnesties for the repatriation of offshore hoards,  permission granted to regularise illegal construction, and an amendment to a law that seems to make it much easier for the mafia to buy back assets which have been confiscated.  Then there is the wiretap legislation.  And there are others
Dangerous Directions
Yes, I know I go on about this a lot, but it is one heck of a dangerous amendment in a county like Italy which seems to be overflowing with stories of corruption.  Berlusconi's new laws do not seem wholly appropriate in such circumstances, which is something Stille has noted, and questions:
And what is the response from Italy's top politicians?
Professor Stille then points out:
At present, Berlusconi is pushing extremely hard for a new law that would make it much harder for prosecutors to obtain and maintain wiretaps — which were, of course, the backbone of both this latest 'Ndragheta investigation as well as the "wind power" scandal. The bill proposed by Berlusconi would outlaw the use of bugging devices in most instances.
Instead of clamping down hard on the mafia and corruption, others seem to be under the distinct impression Silvio Berlusconi is all out to promote mafia and corruption.  Obviously this cannot be done directly, although with the way things are going here in Italy, it might happen!  No, for the moment, an indirect strategy is being employed.
Judges are being continually lambasted as troublesome communists with a grudge against Mr Nice Guy Berlusconi, and Berlusconi certainly uses every opportunity to have a dig at Italy's pesky judges.  Seeing as Mr B all but owns the media in Italy, he has plenty of opportunities to hammer his anti-justice message home.  Other members of Italy's parliament are happy for Silvio to be attacking Italy's judicial authorities and constitution with such gusto, mainly because they too seem to have been filling their bank accounts via illicit deals here and there.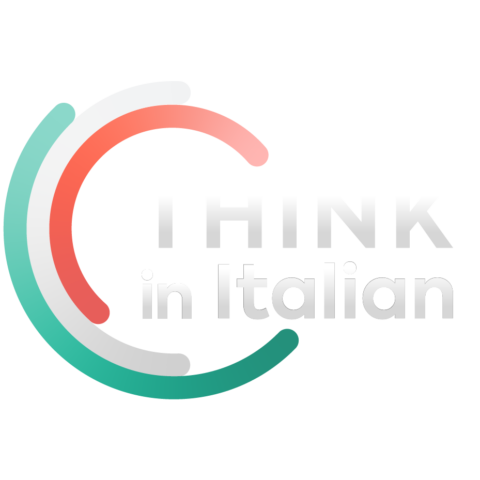 Stop reading, start speaking
Stop translating in your head and start speaking Italian for real with the only audio course that prompt you to speak.
Claudio Scajola, who resigned amidst accusations that he had been given an apartment in Rome as part of one allegedly illicit deal, is one such politician under investigation, as are the so-called P3 mob, who are very close to Italy's Prime Minister, and have mafia connections too, by all accounts.
Starve the Police of Resources
Another way to ensure that organised crime activities and relationships with corrupt politicians and business men flourish, is to starve Italy's law enforcement bodies of resources.
Could this be why the army is still patrolling the streets of Italy?  Under the pretext of 'protecting the populace from crime', the Berlusconi government appears to have found the ideal way to keep resources and funding away from organisations which might be able to reduce the effects of organised crime in Italy.  Surely if Berlusconi really wanted to stamp out organised crime in Italy, he would be giving the country's police forces more resources, not fewer?  Unless, of course, he really does not want to beat organised crime in Italy.
If You Can't Beat Them, Join them
It's almost as if Berlusconi has accepted that Italy is so corrupt that nothing can be done.  Could this be a kind of 'If you can't beat them, join them', mentality?  If it is, it is both cynical and worrying.  Has Berlusconi thrown in the towel?  And did he do it a long time ago?  It does look as though this might be the case.
Indeed, others within Berlusconi's own coalition and his very own party, are giving the impression that their leader has overstepped the mark, and risks irrevocably damaging Italy – which, it has to be said, may well already be past the point of no return.
Fabio Granata, a Sicilian and a member of Berlusconi's own People of Freedom party, has called for Denis Verdini, Berlusconi's party's national coordinator  who is mixed up in the P3 secret society scandal, to be brought to trial.  Granata went further too, and accused Berlusconi party bigwigs of tolerating connections between certain members of Berlusconi's party, the mafia and corrupt businessmen.  The P3 affair, according to Granata, indicates that Berlusconi's party is suffering from moral decay.
Granata – a History of Anti-Mafia Activities
Granata's words threw the cat amongst the pigeons.  Why should Granata's comments have caused such a stir?  Well, aside from the fact that he is a member of Berlusconi's own party, Fabio Granata also happens to be the vice president of Italy's parliamentary anti-mafia commission.  If someone like him starts speaking out (good for him), others stand up and listen.  Others including the OECD, UN, and the US Justice Department, have already expressed concern that Berlusconi maneuvers seem to be rather too mafia-friendly for their liking.
Does the Rest of the World Care?
A little, but probably not enough, and no real pressure will be put on Italy until something catastrophic happens, such as the mafia, in league with international terrorists or some rogue state or other, uses its diplomatic connections to transfer the components of a bomb to the United States, and a US city, Washington DC, lets say, is flattened by a nuclear explosion.
Scaremongering?  Possibly, but when a country falls into the hands of an utterly unscrupulous criminal organisation, anything can happen.  And Granata seems to be implying that this is fast becoming the case.
Yes, I have gone on about Berlusconi once more.  Sorry father!  But the situation is becoming very worrying – especially as an Italian journalist I know told me I should get out of Italy because the future is looking increasingly bleak.
I told him that I was going to stay – there are some great people here, and then there is the Prosecco.
The website of the Italian Internazionale magazine – in Italian.