On Sunday I went to from Milan to Turin to meet up with journalist and Italy Chronicles' contributor Lorenza Bacino. To get to Turin I took, for the first time, a train run by Italo – whose trains are magical!
Italo, if you don't know, is a privately owned alternative to Italy's state owned TreniItalia. Italo trains don't, alas, cover the whole of Italy, but they do go from Milan to Turin, Florence and Rome. The trains are super modern, comfortable, and unbelievably fast.
The run from Milan to Turin, and back, takes only 44 minutes, which is not at all slow. The thing is, the trip actually felt a lot quicker than 44 minutes! Very strange.
On the way to Turin I had just finished writing an admittedly quite long email when the announcement came, in Italian and English, that the train was arriving in Turin. Wow, that was quick, I thought to myself, and aside from being impressed, I did not think much else of it. Well, not until the return trip which, like the outbound journey, went by in a magical flash. I was very impressed.
I have no idea how Italo trains manage to create the impression they are far quicker then they actually are. As far as I know they are not using some advanced space time compression super drive, even if it felt like it!
The trains Italo uses are by French company Alstom and they are obviously very good at what they do. Italo's Alstom locomotives can hit 360kmh, which is over 22o miles per hour, for those who, like me, comprehend miles per hour better than km h.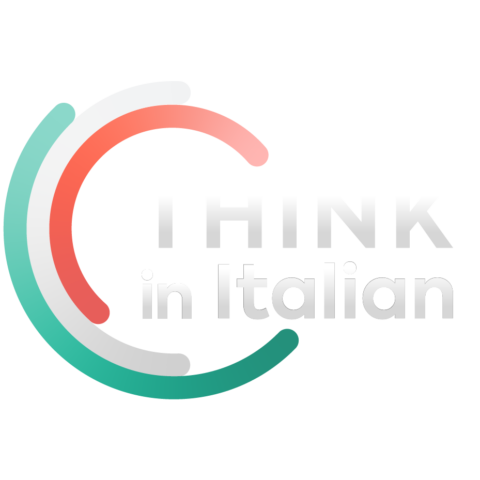 Stop reading, start speaking
Stop translating in your head and start speaking Italian for real with the only audio course that prompt you to speak.
Not only were the Italo trains unbelievably fast, booking a seat on them was exceptionally painless. I used an automatic ticket unit to buy tickets and I found the computerised system very easy to use. I tend to steer clear of the TreniItalia automatic ticket machines because they seem so complex, they frighten me.
Top marks to Italo for being a Good Italian Thing, and also top marks to Alstom for their magical trains. A ride on an Alstom train of the kind Italo uses will probably be enough to convince the odd president or prime minister or two to buy a few.
The drawback of Italo's flying, time distorting super rail service is the cost, which is not low, even if it is comparable in price to TreniItalia's fast services. Another problem is that TreniItalia has been working hard to ensure Italo's operators have to use stations which are not always in the most central of locations. Obviously TreniItalia fears Italo's mighty super fast magical trains 😉
You can discover more about Italo's magical service here: Italo
If you are coming to Italy and considering getting around by train, go Italo! Alternatively, if you are a manager who is coming to work in Milan, but would like to live in lovely Turin, then consider commuting using Italo trains.
Nope, I'm not being paid to write this, even if I was told about the Italo launch a while back.
Have you tried Italo? Did you find it to be magically fast? If so, do let me know.