I had an interesting discussion, in English, with some of my Media Relations students today.  What we looked at was how Italian wine could be promoted, and several valid points were made.
I thought the points raised were quite interesting, so I thought I'd share them with you as this week's Food and Wine feature.
First of all, we chatted about how the profile of the wines of a particular Italian region could be raised.
Then we talked about how to reduce the bewildering choice of wines with which customers are often confronted in supermarkets.  Supermarkets are, for the majority of wine consumers in both Italy and abroad, the outlets where wine is purchased.
So, how can the profile of Italian wines be increased?
Raising the Profile
Well, after some discussion on this, it was decided that it might be a good idea for wine producers to get together with regional Italian tourist boards and stick banners advertising the wines available in the various Italian regions in prominent positions on the tourist board websites.
This would mean that people thinking about visiting, for instance, Sardinia, this summer would visit the Sardina website, or websites about Sardinia, and see ads for 'Cannonau' – a Sardinian wine.
With a little luck, those visting Sardinia would then ask about and try Cannonau wine and, more to the point, once they were back in their own countries, would search for Cannonau wine on the shelves of their local supermarkets.  Bingo!  Instant Cannonau sales increase, possibly!
Those Wine Bottle Labels
However, it is once ex-tourists are back in their supermarkets in their own countries that the problems start.  Think about this, all too familiar, scenario: You wander over to the wine aisles and are faced with a row upon row of anonymous looking bottles of wine spread around several levels of shelving.  Finding that cherished bottle of Cannonau might not be so easy.  Unless, of course, it stands out.  This is where the labels come in.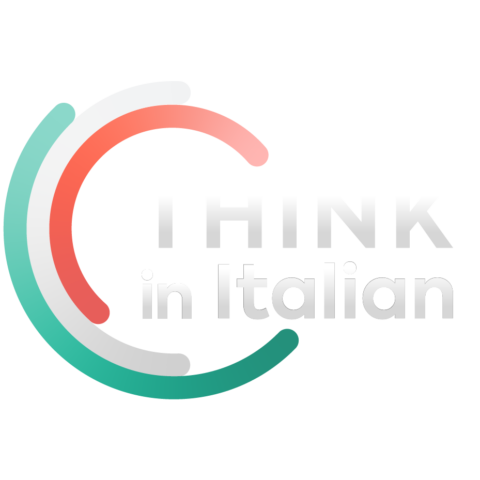 Stop reading, start speaking
Stop translating in your head and start speaking Italian for real with the only audio course that prompt you to speak.
A certain Italian wine producer in Tuscany, Gaja, is ahead of the game, in that it adds simple, yet particularly distinctive labels to some of its wines.  Indeed, now that you too have seen this design, you might well remember it.  There, I have inadvertently done some Italian wine promotion!
The geometrical design used by Gaja, as can been seen in the image on the right, is easy to remember, or at least it would probably become so, if it were to be plastered on plenty of websites.  This would mean that spotting this label would become much easier for shoppers when the Gaja wine concerned is nestling in amongst the usual flocks of wine bottles which occupy those seemingly endless supermarket shelves, and the shelving of other wine outlets, for that matter.
Admittedly other wine producers do try this label trick, but not too many.  There's a good opportunity here for a creative Italian graphic designer, if you ask me.
Most Wine Labels are Anonymous
Let's face it, the majority of wine labels are simply too anonymous.  And not just in Italy.
For many people, including me, remembering the name of a wine producer is not always easy.  However, if the name of a producer were to be associated with a memorable label design, then this would greatly increase the chances of someone returning to the same producer.
Granted, many wine producers may not have the resources to devote to designing wine labels, but by combining resources, perhaps a label could be designed for each particular wine producing region.  Not a bad idea for a contest!
Creative Media Relations
These Media Relations students really are quite a creative bunch!
—————————————————-
Glass of red wine image by André Karwath aka Aka