Few outside Italy will have heard of politician-businesswoman Daniela Santanché, yet she's very well known in Italy for her ardent, often outspoken support for Silvio Berlusconi. Once upon a time though, Santanchè was as virulently anti-Berlusconi as she now is pro-Berlusconi. Why does she love Berlusconi so much now?
Well, it transpires that the Honourable Santanché has good reason to keep in with Silvio Berlusconi seeing as her company manages advertising for the Berlusconi family newspaper Il Giornale.
Being part of Berlusconi's PdL clan has also helped her business land other well paid jobs too, such as a series of ads the PdL governor of Sardina just happened to decide to run in Berlusconi daily Il Giornale. For a total of seven ads for Sardinia, Santanché's company was to be paid €136,000. This sum may already be in Santanché's bank account.
The ad contract appeared to have been handed to Santanché on a silver platter. Who needs competitive tenders? Oh, and that contract was just one of several similar public money funded advertising campaigns which benefited MP and Berlusconi fan Santanché. Does something smell a little fishy? And I'm not talking about the seaside air in Sardinia.
Santanché, whose advertising business is in a spot of financial bother, is not at all opposed to using her political connections to land lucrative deals for her company, it seems.
Others might argue that her political and business connections to Berlusconi amount to a serious conflict of interests. Some in Italy have tried to bring the curiously symbiotic Berlusconi-Santanché relationship to light. As is often the case in Italy though, the Santanché situation has been silently swept under one of Italy's many bulging carpets.
How did Santanché end up where she is now?
Santanché before Berlusconi
Santanché was once a member of Italy's politely named post-fascist National Alliance party. She first entered parliament in 2001, although she had been dabbling in politics in Italy since 1995.
Back in 2008, Santanché was a staunch critic of Berlusconi who she once labelled as tiny gnome. Yes, I know gnomes are usually small, but with the clever application of Italian, gnomes can become even smaller: from 'nano' – 'gnome' to nanetto – "tiny gnome".  At that time, Santanché was also highly critical of Berlusconi's treatment of women, as comments like: "Berlusconi only views women horizontally" appear to attest. She also stated before she changed allegiance that in view of his overt sexism, women should not vote for Berlusconi.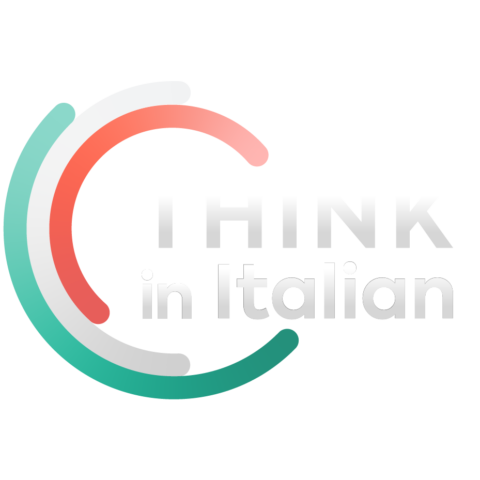 Stop reading, start speaking
Stop translating in your head and start speaking Italian for real with the only audio course that prompt you to speak.
At one point, again in 2008, Santanché declared that Berlusconi was no longer credible. For Italian readers, there's a, long, list of the disparaging comments Santanché made about Berlusconi here on the Cadoinpiedi website.
The Conversion of Santanché
Towards the end of 2008, rather suddenly and somewhat inexplicably, Santanché completely changed her opinion of Berlusconi and became one of his most staunch supporters.  The transformation, or perhaps that should be conversion of Daniela Santanché did not go unnoticed. How Berlusconi persuaded Santanché to join his mob appears to be something of a mystery.
Nowadays, and as already pointed out, in the eyes of Santanché, Berlusconi is something of a saint, even if Berlusconi himself once famously claimed he was no saint.
So aggressive is her defence of her relatively new found friend that Santanché has been dubbed  the pythoness. She also forms part of the gang of super Berlusconi fans who have been nominated 'hawks' by Italy's press.
For her sudden transformation from Berlusconi hater to 'lover', as well as her conflicts of interest, Daniela Santanché earns herself the title of Italian Rogue of the Week on Italy Chronicles. Incidentally, some in Italy refer to Santanchè as 'Satanché'!
This member of parliament neatly epitomises the roguish relationships which exist between business and politics in Italy. Such relationships, while greatly benefiting the likes of Santanché, hold other businesses back. By the way, you should see Santanché's rather splendid house in Milan – which she happens to share with her partner – a well-known Berlusconi 'journalist'. Birds of a feather…I'm sure you know the rest.
Such is Italy.
——
Santanché photo by Sandrofabbri