Yes, this week, a whole political party receives the dubious honor of Italy Chronicles' Rogue of the Week award. Now why would a whole political party merit such an award? Simple, because it's trying to eliminate all political opposition.
Italy's PD party, which is supposed to lean to the left, but tends to flutter in different directions, wants to take out Beppe Grillo's 5 Star Movement.
In the name of transparency, or so the PD mob claim, a new law is being proposed which will exclude movements from entering politics in Italy. Instead of staying as mere movements, such groups, in the opinion of the PD, should form themselves into fully fledged political parties.
Grillo: Ban Us and Violence will Flare Up
Beppe Grillo's reaction to this underhand attempt to tinker with Italy's already unsteady democracy was understandably negative. The PD move also proves Beppe Grillo's oft repeated claim that the PD are little more than a bunch of rogues.Grillo said if such a law ever comes to pass, he'll remove his movement from politics and its members would not stand for election. Moreover, Grillo claims that should the proposal become law, Italy may see an increase in violence. This, alas, is likely.
Around 9 million Italians voted for Beppe Grillo's 5 Star Movement and I know from having met a few that these Italians are not at all happy with the state of Italy. Nor are they happy with the political parties which have been making a mess of running Italy for years. Indeed, the only reason Beppe Grillo and his 5 Star Movement exists is because faith in Italy's political class has fallen to an all time low.
Appalling PD Timing
Discussions are taking place in Italy on whether or not the ban Grillo law is constitutional. Some, such as Italian political chat show host Gad Lerner, think a law which forces political movements to become political parties is long overdue. However, those commenting on Lerner's opinion piece wonder just why such a law is being proposed now – right at the very moment when Grillo's movement is gaining political ground.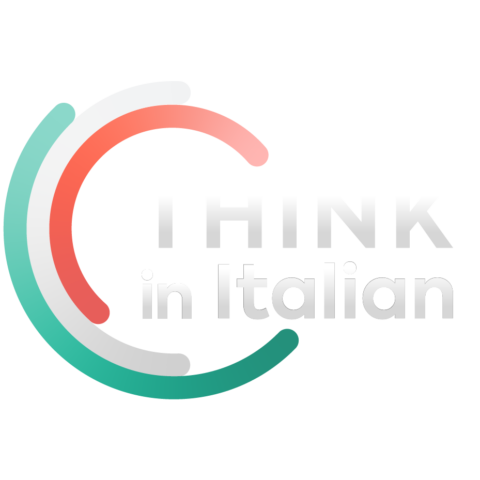 Stop reading, start speaking
Stop translating in your head and start speaking Italian for real with the only audio course that prompt you to speak.
Faith in the PD party is at a record low because the party, which is supposed to be against everything Silvio Berlusconi stands for, ended up being forced into creating a coalition government with none other than Berlusconi! This has made large numbers of PD voters rather unhappy. Basically, the PD party fluffed up the February elections royally.
In view of the bungling manoeuvres of the PD, unhappy PD voters may well vote for Beppe Grillo's people the next time elections are held. To prevent this from happening, some not so bright PD party member, or members, came up with the idea of banning Beppe Grillo's 5 Star Movement. This, theoretically, would bring PD voters back into the fold, if only because there would be no alternative. The trouble is, PD voters will see though this little trick and probably vote for Beppe Grillo's people as a result. Not a smart move at all on the part of the PD.
Actions Speak Louder than Laws
Instead of being roguish, what the PD should do is demonstrate that it is worth voting for, but it is not very good at doing this and it obviously knows it, hence the rather pathetic attempt to ban Grillo.
Berlusconi Sticks Up for Grillo
Making the ban Grillo move look even more inept is none other than Silvio Berlusconi who has cleverly, and promptly,  made good political mileage of the ban Grillo attempt by observing that the PD wants to eliminate all political opposition. Whatever you think of Silvio Berlusconi, as a  player of the political game in Italy, he has no equals.
Berlusconi himself may be forced out of politics if a court case or two goes against him or if an old law is resurrected and applied to render him ineligible to stand for election. The very same law could have been applied 20 years ago and would have nipped Berlusconi's political ambitions in the bud. For reasons which are not too clear, the letter of the law was more or less ignored. This is nothing new in Italy where the application of laws tends to be, er, discretionary. Sorry, I digress.
For even considering banning Beppe Grillo's 5 Star Movement, and for shooting itself in the foot, again, the PD party definitely qualify as Italian Rogues of the Week.