Italy is being invaded and the glorious character of Italian buildings which attracts millions of tourists annually is being eroded away.
Milan, where I live, has a huge variety of buildings in many different architectural styles – everything from Liberty to hi-tech.  Old buildings are often to be found next to examples of ultra-modern cutting edge building design, as you will see from the photographs I took today.  The building which existed prior to the building of the eyesore was much easier on the eyes – it also happened to be the headquarters of Italy's Financial Times – Il Sole 24 Ore.
Personally, I prefer Italy's older buildings which, in my opinion, have much, much more character than the latest and greatest stark, bland, rectangular eco-friendly apartment blocks.  I've nothing against modern architecture, but am not overly keen on the often uncomfortable fashion in which new is slotted in with old in Italy.
Other times in Italy, somebody actually bothers thinking about where to plonk some whizzy new architectural wonder and even chooses a design which complements rather than blights its surroundings.  This occurs far too rarely, alas.
Italy's traditional architecture is fabulous, and I am not the only one to think so.  Italian architecture is admired the world over and is one of the main reasons why tourists from all corners of the globe flock to Italian cities such as Rome, Florence and Venice.  And in terms of wondrous buildings, the big three are no more than the tip of the iceberg, believe me.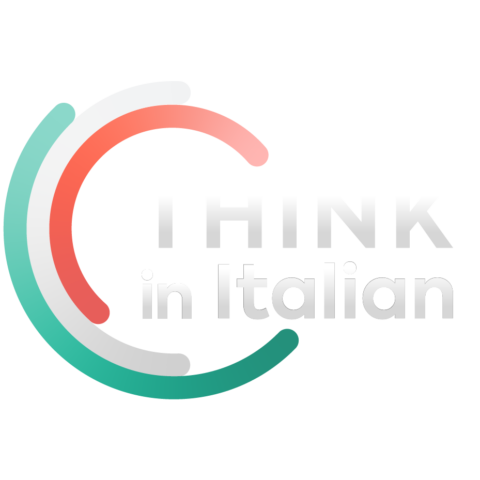 Stop reading, start speaking
Stop translating in your head and start speaking Italian for real with the only audio course that prompt you to speak.
Would tourists continue to visit Italy in their millions if Italy's traditional panoramas were polluted by monstrosities such as this?
Quite probably not – they can see this kind of blight on the landscape in their very own nations, I'm sure, so why bother coming to Italy to see the same old anonymous, characterless boxes?  Why indeed?
Next to this eyesore of a block house, is this much more traditional and, in my book, attractive building:
Not Only Milan, Alas
It is not solely Milan, but all of Italy which is being invaded by out of place monstrosities which ruin the visual appeal of Italy's generally stunning panoramas.  One wonders what Italy's planners are smoking.  Oh, and incidentally, one of the city of Milan's chief planning officers was arrested on charges of taking bribes.  Was he behind the construction permission granted to the block house in the pictures?  I do not know, but have my suspicions.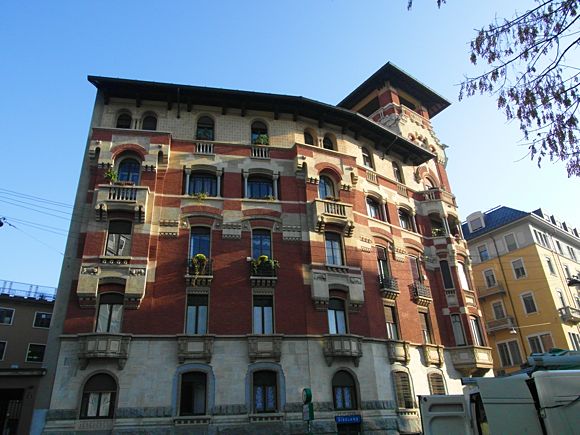 Italy, at times, is insane.  Italians, please wake up to the fact you are transforming Italy into a place nobody will want to visit.  Or maybe that is what you want?
If not, the bland concrete invasion must be stopped.  Build by all means, but integrate old and new and keep people wanting to visit Italy.