If you are like me, you love books. Not just for the tales themselves but also for the people and places behind them. When it comes to Florence, two of the city's most famous names arguably are Michelangelo and his world renown marble statue, David.
Seeing the 5-metre statue of David for the first time transfixes many and, upon first sight, it has been known to reduce adults to tears, but why? How is it that one piece of art is so famed throughout the world and so revered? I met the author of new book, 'From Marble to Flesh', to find out.
A. Victor Coonin, the author of 'From Marble to Flesh', is Professor of Art History at Rhodes College in the United States. His passion for David began twenty-five years ago when he lived in Florence while studying over two years for a Master's. Returning to the USA and leaving Florence didn't diminish his passion for the subject and last month The Florentine Press released his book detailing the journey of David from its inception to the present day.
I met Victor by the David replica in Florence's Piazza della Signoria on a recent summer evening. The 1910 statue is a copy created to replace the original David when it was moved to the Accademia in 1873. Meeting Victor is engaging; he is energetic and enthusiastic to share his passion on the subject.
The 'From Marble to Flesh' story begins almost 200 years before Michelangelo's birth with the development of Florence's Duomo, the Basilica di Santa Maria del Fiore. 'The Giant', as the statue was initially called because of the sheer size of marble, lay dormant for almost 50 years before being reawakened by Michelangelo's chisel. The book reveals its journey and features all the players in the art world in Florence at the time: Donatello, Brunelleschi, Cellini, da Vinci, Vasari.
'From Marble to Flesh' features many insights into the life of the David statue: did you know Michelangelo wasn't the original artist commissioned to create 'The Giant'; that the marble sat in a courtyard of l'Opera di Santa Maria del Fiore gathering dust with no future until 1501; and that the stone was full of imperfections even though it's considered a work of perfection today?
There are many insights in Victor's book; it makes a perfect read for anyone who enjoys a mix of history, tales and tantalising characters.
So What Makes David so Famous?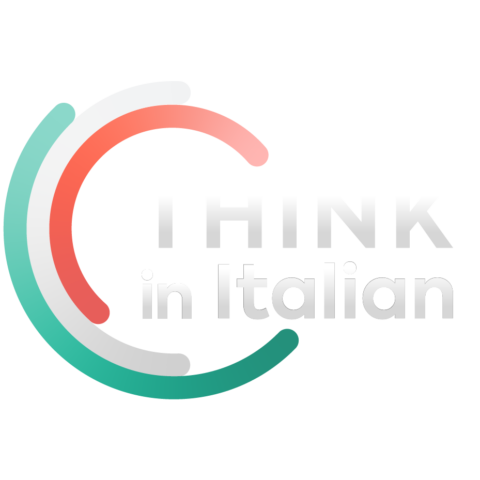 Stop reading, start speaking
Stop translating in your head and start speaking Italian for real with the only audio course that prompt you to speak.
Victor explains the statue is a symbol of humanity and its position outside the Florentine political seat, Palazzo Vecchio, was a daily reminder to locals of the benefits of perseverance. Today David is the single most mentioned piece of art in all English language literature with many copies throughout the world including one made for Queen Victoria of Britain that is now housed in the V&A museum in London. There's even a gold version in Kentucky.
As Victor and I strolled through Florence, over Ponte Vecchio into Santo Spirito, we discussed Michelangelo's time in this neighbourhood as a young man. In the church of Santo Spirito, years before he was commissioned to make David, the artist spent many hours in the mortuary studying dead bodies during autopsies to understand the human form. As morbid as this may sound, it makes perfect studying sense. Today, carved by Michelangelo in 1498 as a thank you to the Prior for allowing him access to the mortuary, there is a wooden crucifix in a small side room within the church. This can be seen, for free, if you decide to visit the church when in Florence.
Florence has many hidden corners dripping history; 'From Marble to Flesh' offers fresh insight, with tales of this Tuscan city and some of its key players from the past.
Where to Find From Marble to Flesh
You can find the book in Florence at Paperback Exchange, B&M bookshop, as well as Art&Libri, Accademia, and Uffizi bookstores. For those abroad, the book can be purchased directly from the Florentine Press: From Marble to Flesh: The biography of Michelangelo's David by A. Victor Coonin.
By Nardia Plumridge
Nardia Plumridge is a writer, Italophile and founder of Lost In Florence, a city guide to the less travelled venues in Italy's Renaissance capital.
See more at Lost in Florence or www.facebook.com/lostinflorence You can follow Nardia on Twitter @_lostinflorence