Fragolino is a mysterious, and for some, illegal drink.  For those not in the know, fragolino is a type of grape, which gets its name from the Italian for strawberry – fragola.  This grape tends to produce a wine with a sort of strawberry flavour, hence its 'fragolino' moniker.
The 'ino' part of the word 'fragolino', pronounced 'een-oh', indicates that something is much smaller than normal in Italian.  Example: bicchiere – glass, can become bicchierino – small glass, as in a small glass of wine.   Back to the strawberry wine.
This Food and Wine Friday post takes a look at why fragolino wine became illegal, and looks at a fragolino drink which is sold, supposedly legally, in Italian supermarkets.
Grapes from America
Popular opinion here in Italy is that wine produced with the fragolino grape, also known, interestingly as the uva Americana – American grape, is illegal.  As you may have guessed, the fragolino grape is not an European variety, but one which, judging by the name, came from the New World.  The official Latin title for fragolino is vitis labrusca, by the way.
From what I've understood, substandard wine production methods during the first half of the twentieth century led to worries about the quality of wines being produced in Italy, and seeing as the fragolino grape was often used in the production of poor quality wine, legislation in Italy was introduced to ban wine production using this particular grape.   Even today, the poor, misunderstood fragolino grape cannot be used in the production of wine.  It can, however, be used to produce distilled drinks, so a fragolino grappa would be OK.  Seeing as grappa is not wine, I guess Italy's esteemed legislators must have thought that this exception was acceptable.
Fragolino Wine Not Made in Italy
Even though, technically, fragolino wine cannot be made in Italy, the boundaries between legal and illegal are often rather murky here.  Ask one person, and he or she'll swear that something is illegal, speak to another person, and you may well be told that the same thing is legal.  Often such people are 'experts' or 'professionals', just to add to the confusion.  But I digress.
Fragolino On Italian supermarket shelves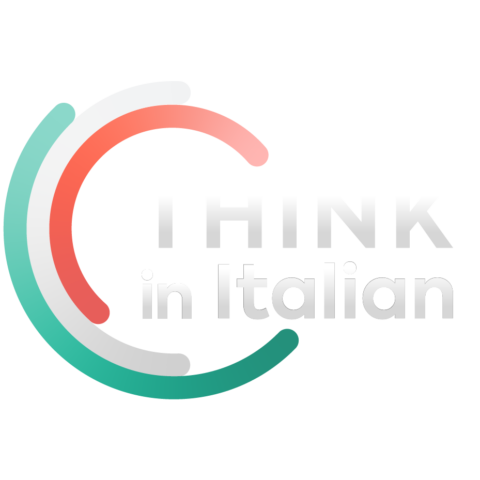 Stop reading, start speaking
Stop translating in your head and start speaking Italian for real with the only audio course that prompt you to speak.
On Italian supermarket shelves, you will find a, presumably legal, product called fragolino, which is produced by Italian firm, the Piedmont based, Duchessa Lia.  The Duchessa Lia legal, one imagines, Fragolino, is described on its elegant bottle as being an 'aromatic wine-based beverage'.  This drink, which will set you back the sum of around 4 Euros in Italy, comes in a champagne style bottle, as you may be able to see from the picture, and is not at all bad.
I often have a bottle sitting in our fridge, seeing as it makes a nice little summer drink.  Not as heady as 'real' wine, but very pleasant all the same, and it has that strawberry flavour, which I like.  It is doubtful whether the semi-legal fragolino grape was involved in the production of this wine, and one suspects that the crafty Duchessa Lia company, being furbo, simply added flavouring from real strawberries to achieve the desired effect.
Fragolino On Ebay
Whether this drink is available outside of Italy, I do not really know.  It can be bought on-line via websites specialising in Italian food and drink, and an enterprising German is even selling the stuff via Ebay!  The price is €6.50, plus another €6.90 postage and packing.  Eek!  Remember, I pay around €4.
Try Fragolino
Should you fancy trying Duchessa Lia fragolino, then pop into a local Italian supermarket while on your summer holiday in Italy and buy a bottle, pop it into the fridge to let it cool, and crack it open – being careful that the plastic cork does not take your, or someone else's, eye out when it launches forth from its bottle with a satisfyingly champagne-like pop.  It can be found in Milan, I know, I have a bottle in front of me.  By the way, this drink is alcoholic, so don't give it to your little ones, even if a sip won't do any harm.
I would point you towards the Duchessa Lia website, but it is still 'under construction'.  For Italian readers there is very comprehensive, complete with references to Italian and European law, article on the legality, or not, of the vitis labrusca, alias, Fragolino grape here:  IL FRAGOLINO, by one Edoardo Mori, who must qualify as being something of an expert on this strawberry flavoured subject.
Fascinating it is, the subject of Fragolino.