Situated a mere stones-throw away from Rome's famous Piazza Navona, a romantic meal for two Japanese tourists in the Passetto restaurant turned out to be such as costly experience that it probably left a bad taste in the two diners' mouths.
The unlucky couple  must have nearly fallen over when they were presented with a credit card bill which totalled a whopping 579 Euros!  And that was not all, the crafty owner allegedly tacked on an extra 115 Euro tip!  Talk about adding insult to injury.  This brought the grand total to around 700 Euros.  Quite a pricey bite to eat!
Obviously believing that they had been royally ripped off by the suspected sharp practices of this Roman restaurateur, and after having tried to dispute the bill, the Japanese couples' next stop was the local constabulary (two unlucky Japanese couples! – see update below).  The Roman police must have agreed that the price was rather on the steep side, and promptly brought charges against the owner for this probable con trick.
Not only has the owner of this pricey and apparently popular eatery been charged with fraud, but his establishment is also being investigated for hygiene regulation infringement, according to reports on the L'Unità and other Italian news websites. At present the Passetto Restaurant in Rome's Via  Zanardelli is closed.
UPDATE: January 2015 – the Passetto restaurant is now open once more and is, I've been advised, under new management and has new staff too. A commenter has stated that the food is good and prices reasonable – though bear in mind that the commenter could have a vested interest.
Note that the infamous rip-off incident happened in 2009 which is a long time ago.
Maybe an anonymous restaurant restaurant reviewer could pay a visit and let us all know how the 'new' Passetto is. I would, but I'm not in Rome.
——————
Back to the story about the roguish Passetto:
Want to know what the average Passetto restaurant price per head is?
Ten Times the Average Price
According to a couple of Rome restaurant listing and review web sites, the Passetto restaurant, which serves supposedly superior sustenance; when not ripping off tame tourists that is; charges between between fifty and sixty Euros a head, though this price does not include drinks, just in case you were curious.  The Passetto does not seem to get the greatest of reviews either.  One wonders why.
The tourist surcharge appears to have been somewhat excessive to say the least.  One can imagine the proprietor's explanation: 'I'm sorry, but the risotto was made with real gold, and the lobsters were fished out of the Tiber just this afternoon.', or something like that.  Such excuses must not have held much water with the Roman police though.  To find out what the Japanese tourists actually ate, see Rome restaurant in hot soup for 700-euro lunch tab on Reuters.
Have You Been Royally Ripped Off by this Rome Restaurant?
It is probable that these Japanese tourists were not the first to have been taken for an unappetizing ride in this Roman restaurant – indeed, and as I suspected, they were not – please see the update below.  So, if you have eaten the Passetto restaurant in Rome, and were rather taken aback by the bill, maybe you should bring this to the attention of the Rome police.
The Commissariato Trevi-Campo Marzio police station in Piazza del Collegio Romano, 3, Rome, telephone: 0039 06 690121, Fax: 0039 06 46862957, would be a good place to start, seeing as the police there know a thing or two about the Passetto restaurant's allegedly overly inflated prices, as this is the very police station to which the Japanese tourists, who believed that they had been thoroughly ripped off, reported their sour tale.
UPDATES:
Another Japanese Couple Question a High Bill for Eating at the Passetto
After having written all about the allegedly dodgy business practices at the Passetto restaurant in Rome, details of another astronomic bill have come to light.  Once again, it was Japanese diners who had to cough up more than they expected.  This time the princely sum handed over to for eating in the Passetto was 'only' €352.  Nonetheless, quite a price to pay for the pleasure of having eaten in this Roman restaurant.  The allegedly inflated €352 bill included 'taxes', although just what these taxes were for is not all that clear.  Probably a tax for being Japanese in Rome!
More here, in Italian:  Spunta altro conto salato a Il Passetto – Another High Bill at the Passetto Comes to Light – Excite.
Another Update: 6 August, 2009
Reader, Ichiro, who I believe is Japanese, tells me that:
…After the rejection of the (first) invitation by Italian government, tourism minister, Michela Brambilla, invited Mr Yamada and his partner again, this time by money of private companies of Italy.

Mr Yamada declined the proposal, and said "Ms Brambilla, please come to Japan for campaign by yourself. We would like to have meal with you when you come."
Readers of Japanese might like to read more here:  Asahi News Paper
Good suggestion on down-to-earth Mr Yasuyuki Yamada's part.  Hopefully Michela Brambilla will take him up on his offer – travelling on finance provided by "private companies of Italy", naturally.
Update: 30 July, 2009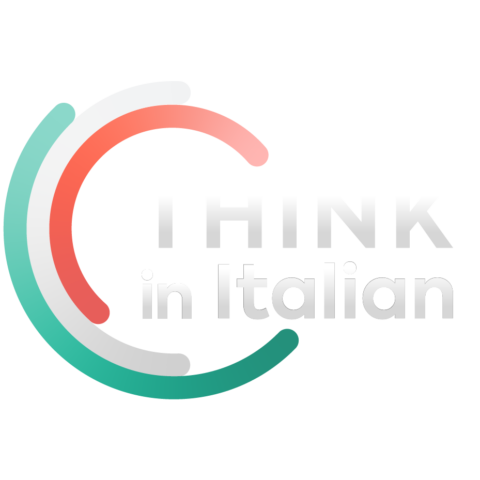 Stop reading, start speaking
Stop translating in your head and start speaking Italian for real with the only audio course that prompt you to speak.
I read that Italy's tourism minister, Michela Brambilla, had offered the Japanese tourists, who had been fiddled out of the thick end of 700 Euros at the Passetto Restuarant, a holiday at the Italian taxpayers' expense.  Yasuyuki Yamada, the Japanese holidaymaker concerned, responded with a 'thanks, but no thanks' observing that ripping off tourists is something which goes on the world over, not just in good old Rome.
Yamada also wisely added that spending taxpayers' money in this way was not really fair on the Italian population.  And, as his vacation in Italy had not been at all bad, up until the Passetto incident presumably, this extremely reasonable Japanese gentleman said that he would certainly think about returning to Italy for another holiday – but at his own expense.
Let's hope that the Italian authorities make a quiet note of his name, so the next time Yasuyuki Yamada or his partner set foot on Italian soil, either or both of them receive a subtle form of red carpet treatment!
Source: La Repubblica – Turisti giapponesi truffati a Roma: "Non torniamo a spese del governo" – Japanese tourists fleeced in Rome: "We won't return at the expense of the Italian government". – in Italian.
Today's Italian Lesson
Learn this Italian phrase, written sort of phonetically:  'Mee dah eel men-ooh an-kay in ee-tal-ee-aah-no, pair pee-ah-chair-ay', and you should get a menu in Italian, if the eatery has one which is not in both English and Italian.  This should help you avoid being given the 'rip-off the tourist' menu.
Funny this story should have come up, I recently wrote about how to avoid restaurant rip-offs in Rome, in a post about Rome's Piazza Navona, too!  See Rome's Most Famous Piazza?
This post sparked a few negative comments on Italy's primary eternal tourist destination as well:  Italy Doesn't Give a Damn about Tourists, see the comments.
Beware when roaming Rome in search of a succulent supper, or lunch, for that matter.
Here is Rome's, currently closed, Passetto Restaurant website, it's in English too.
Places to Eat in Rome – Readers' Suggestions

As a result of this post and the comments it generated, I rustled up another based on Blog from Italy's readers' suggestions.  So if you would like the names of some potentially reliable places to eat in Rome, please try here:  Where to Eat in Rome, Some Suggestions
Should you be looking for somewhere to stay in Rome, then I suggest you have a look at my In Rome Doing Stuff post which talks about the charming Albergo Cesàri.  I would recommend this well located hotel, which just happens to be a short walk from the Trevi Fountains.
Your Experiences – Please read
By all means tell Blog from Italy and its readers your tales of woe, but, unless you have won a law suit against any company or establishment, please do not mention its name, and only refer to it in general terms.  Neither Blog from Italy nor its author Alex Roe wish to damage the good name of businesses, and note that management can change, meaning that previous episodes may not be repeated, and also thus render past episodes irrelevant.
The post above is based on a real case as reported in the Italian press, and note that the establishment concerned has been charged, but that a charge is not the same as a conviction. It is possible that the proprietor can justify the level of the seemingly excessive bill levied on the Japanese tourists concerned.
If you do want to name names, then please use the contact system on this site, and, the names of the businesses concerned will be passed on to the proper authorities who may then choose to investigate further.
I would welcome any informal advice from passing Italian lawyers on the potential legal liability of mentioning the names of businesses in connection with events which places them in a bad light on a web site such as this.  Thank you in advance.
Avoid taxi driver rip offs, book an airport transfer and more through City Discovery:
Blog from Italy receives a small commission on any purchases made via the advert above, so thank you if you do make a purchase.
Sources:
Pranzo da 580 euro, a Roma chiuso il 'Passetto' – 580 Euro Dinner, the Passetto in Rome Closed – in Italian, L'Unità 1 July, 2009
iristorante.it – online guide to Italian eateries, in Italian – price per head in the Passetto restaurant.
Piazza Navona photo by pynomoscat: pynomoscato