Lunchtime, baby is sleeping – dozed off while we were searching for x-ray copies and doing a bit of shopping. Well, this is Italy, so what am I having? You guessed it . Pasta! This pasta is called 'radiatori' radiators! They go well with the duck ragu which I mixed in with the pasta – simple quick and good – like most Italian food.
I got some of my favourite Fontina cheese from the Val D'Osta region too. Very good, but not the best I've tasted. That comes from a tiny little general store near Pont Ivrea which is in the countryside near Savona, Genova coastline, for those of you not familiar with Italy. This little shop does the best Fontina cheese I have ever tasted. Rich, creamy and very morish. No where here in Milan, at last within striking distance of the house, does anything like it, which is a shame.
Just for a change, I bought some 'Monte 27' cheese to try too. Good, hard, mature cheese, but not as nice as Fontina. Going to wash the pasta down with a little Fetzer Zinfandel red, great Californian wine! Why Californian wine in a place which is famous for wine, I can hear you shout? Simple, I have been overwhelmed with the choice of wine here, some of it is OK, some good and some wonderful, but I can never remember the names. I take photos of wine bottle labels with the camera on my mobile phone to help me remember the wines.
Food here in Italy is a national passion and the choice is bewildering! Every town and region has its own speciality and often these local dishes are unknown to other Italians. Try asking a person from Bari what Cima is and see what happens! A lot of the dishes are from peasant origins, basic food, simply cooked and often delicious. At other times you may be surprised to discover what you are eating. Anyone tried Donkey? I have and its OK, felt sorry for the donkey. However, I'm no stranger to strange food, having shot and eaten a poor little grey squirrel many years back in the UK. It was OK too, but not as good as horse, which is almost as good as ostrich, which I know is not Italian, but you can get it here too.
I only miss a few things from the English cuisine – sausages, apple crumble(I can do that here anyway – although finding the right apples can be a chore) and a good traditional English breakfast with eggs, bacon mushrooms, baked beans, fried bread and sausages and, er, nothing else. The problem with all this good Italian food is that I can see the results of it all on my waistline, I don't cycle anymore and the results are no showing. Still, you only live once, or so I hear.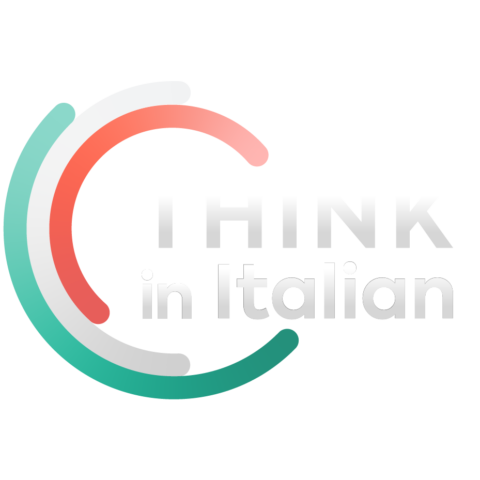 Stop reading, start speaking
Stop translating in your head and start speaking Italian for real with the only audio course that prompt you to speak.
Of course, after a hearty meal here you can have a little grappa to wash it all down – mainly in the evenings and during the winter.
I remember the first time I came across grappa, the smell made me feel a little sick and then the stuff burnt itself down to my stomach. I love grappa now and if you find the right grappa it is very good indeed. Of course before moving on to the grappa, most Italians will have a coffee, which is not at all bad, although the stuff you get in bars is usually much better than the stuff you can make at home. I still drink Nescafé, because I like along drink, but Nescafé is a bit of a let down after some real Italian coffee.
An Irish friend of mine rates Swedish coffee, or rather the Swedish way of making coffee, very highly, but I fear he may be a little biased seeing as his woman hails from Sweden.
One thing to avoid is drinking a cappucino after having a meal, this does not do your digestion any good according to Italian folklore. Cappucino is reserved for breakfast at the bar, although you will find some Italians having a crafty cup of cappucino in the mid afternoon. Long after lunch, of course, now that all the food has been properly digested. I do still like a cup of tea in the mornings and but Italian teabags are a little weak. A friend from the UK brought me masses of Tetley teabags when she came to visit. They lasted for ages and when they ran out I panicked a little, until I found a Chinese supermarket which does PG Tips tea.
If you are a foodie, you will simply adore Italian food.  You can spend a lifetime discovering it.  Honestly!