Tremors are continuing to shake the area around the city of L'Aqulia in the earthquake stricken region of Abruzzo in central Italy.
Around two to four low intensity tremors have been shaking the area each day since the 5.8 Richter scale magnitude quake cost lives and destroyed many buildings in the zone in the early hours of Monday 6th April.
This is a summary of some of the news taken from a section of the La Repubblica web site on the disaster.
Tremors Continuing
Reports of further tremors rocking the area around L'Aquila are coming through several times a day.  Last night there were two further aftershocks one of 4.2 , another of 3.7 in the L'Aqulia area.
In addition, there have been tremors between Forlì, Cesena and Ravenna which are over 300 kilometres from L'Aqulia, and quite close to Bologna. Another tremor shook an area known as the Crotonese, near Crotone in Calabria.  Although reports of the other tremors were included in news concerning the l'Aqulia area, it is not clear whether the episodes are connected.  Indeed, it is unlikely, even if some reports have been stating that the Abruzzo tremors appears to be moving northwards.  Seismic events are not uncommon in Italy.
This map shows where Forlì is.  Zoom out to understand where Forlì is in Italy:
[googlemap lat="44.221229″ lng="12.042687″ width="485px" height="300px" zoom="10″ type="G_NORMAL_MAP"]Forlì, Italy[/googlemap]
So far, no suggestions that the Monday earthquake was the precursor to something stronger are being made.  However, the authorities are keeping residents out of the affected towns and villages in the L'Aquila area, claiming that damaged buildings are still in danger of collapsing.
As you will read below, the residents of the town of Avezzano do not appear to be entirely convinced that the worst is over.
Avezzano
Many residents of this town, which is around 36 kilometres from the city of L'Aquila, decided to abandon their houses last night and spend the night in the open, amid fears spread around the town that a new earthquake may strike.
This is where Avezzano is in Italy: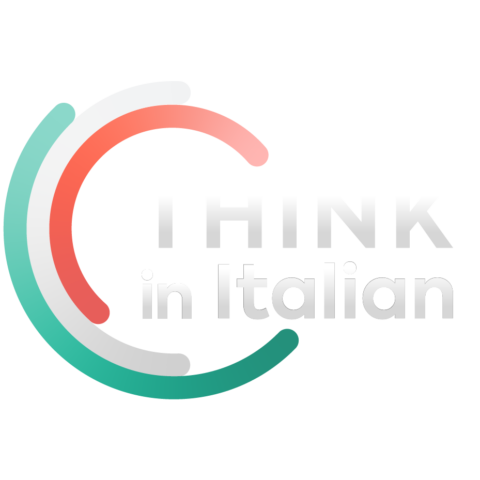 Stop reading, start speaking
Stop translating in your head and start speaking Italian for real with the only audio course that prompt you to speak.
[googlemap lat="42.028408″ lng="13.425618″ width="485px" height="300px" zoom="11″ type="G_NORMAL_MAP"]Avezzano, Italy[/googlemap]
Berlusconi
Italy's prime minister Silvio Berlusconi has suggested that displaced residents of the area might like to take a holiday at the seaside, seeing as the Italian State would foot the bill.  Some have considered this comment insensitive, although in his inimitable fashion, Berlusconi was probably simply trying to say 'Try to relax.  We'll sort things out for you'.
Hoteliers along the Abruzzo coastline have been offering accommodation to those left homeless by the earthquake, and it is apparently true that Italy's tax payers will fund the cost.  Over 800 hotels in the areas are offering over 13300 beds – press release on the Civil Protection site:  Abruzzo: 836 gli alberghi per le persone sfollate where there is also a list of the hotels in Excel format which can be downloaded.
Around 10,000 people are have taken up offers to be put up in hotels so far.  According to information on the Italian Civil Protection site, people are staying in Teramo, Pescara
Chieti.
After initially rejecting offers of foreign aid, Berlusconi has now agreed to accept it.
In another statement, Berlusconi stated that each Italian region would be assigned a project for the reconstruction of areas affected by the earthquake.  This, aside from being an organisational nightmare, will put quite a strain on many of Italy's regions which are already strapped for cash.
FIAT
Italian car manufacturer FIAT is to donate €40 from the sale of any car or commercial vehicle sold in April to the Abruzzo earthquake relief effort, and the money will be used to re-build a nursery school in L'Aquila.
On the subject of donations, singer Madonnais also to make a contribution to the earthquake relief effort.  She is of Italian descent, indeed, her father was a first generation Italian American from Pacentro, in Abruzzo.
Investigations Beginning
The collapse of the emergency department of a hospital in L'Aqulia has raised eyebrows.  The emergency department opened in 2000, and should have been built in accordance with regulations designed to ensure that new buildings are earthquake proof.  Indeed, genuinely earthquake proof buildings in the area have survived the incident.
Rome
A 76 year old pensioner died of a heart attack in Rome, as a result of tremors felt in Italy's capital at around 7:45 last night.
The disaster has led to a noticeable increase in the number of heart attacks in the area struck by the April 6th earthquake.
More information, for readers of Italian, is available here:  La Repubblica.it