On the last weekend of every May, wineries in Abruzzo, (and to a greater/lesser extent in all of Italy's other major wine producing areas too), throw open their doors for open house tasting sessions.
Cantine Aperte. Open wineries. Yes, that's right. Free wine tasting!
And not just, "Here's a plastic mug containing a drop of our cheapest red; and another with a teaspoon of our bottom-of-the-range white. Rinse them out when you've finished, there's someone else waiting."
But rather, "Have you tried our absolutely superlatively good, top-of-the-range, award-winning red? No? Then let me open a bottle just for you and pour a generous glug into this rather attractive tasting glass."
Yes, I was the slightly gob-smacked recipient of this unprecedented bounty on my very first Cantine Aperte weekend in 2008. Cantina Miglianico was the scene and after an agreeable and interesting tour of the winery itself, I found myself in an imposing wood-panelled tasting room with a charming young sommelier asking if I'd ever tried Il Fondatore – Miglianico's tip-top Montepulciano D'Abruzzo.
No? Then this was a failing that had to be rectified immediately. The cork was expertly drawn and a tiny amount of wine was trickled into a glass.
I thought this was my taste – but no. This was the sommelier's little sample to be swirled, sniffed, sipped, and spat out before being deemed acceptable enough for me to try.
A glass containing a much more significant slug was handed to me and my verdict anxiously awaited. It was powerful and profound. Hefty enough to have been eaten with a knife and fork and of a strength seemingly only a notch below cask-bottled bourbon. Very heady. Very good.
This is…er…very nice
Trouble was, having only been in Italy six months, I didn't really know how to say this, so all my new sommelier friend got was a rather weak, "Molto bene. Grazie," which clearly marked me down immediately in her eyes as a know-nothing idiot.
But learning from this, my range of compliments and superlatives has now considerably expanded. "Che vino delizioso/eccezionale/squisito/saporito/gustoso/profumato" have all stood me in good stead. And usually been rewarded with another glass…
Miglianico still hosts one of the best – and most generous – Cantine Aperte weekends. Their wine range is very good, (the original Villasfor2 house red came from Miglianico), and their hospitality extends not just to tastings, but to big helpings of pasta; good bread, oil and cheese; and various assorted little nibbles.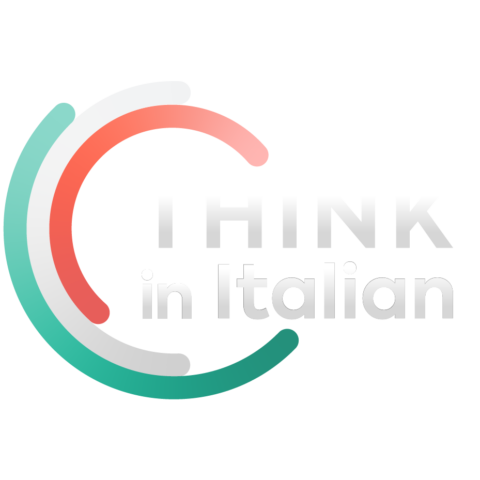 Stop reading, start speaking
Stop translating in your head and start speaking Italian for real with the only audio course that prompt you to speak.
And all free. Well, nearly.
Some wineries have established such a reputation for the lavishness of their Cantina Aperte hospitality that coach parties roll up, keen to take the fullest advantage of the fact that there actually is such a thing as a free lunch. Honestly. I kid you not.
At a few, it all started to get a little out of hand, developing into little more than overcrowded, free-for-all guzzling sessions. Consequently, many of the more popular wineries now impose an entry charge – something  between €5 and €10 per person is the norm – which is a fair price for what's on offer, but somehow loses the whole spirit and ethos of Cantine Aperte, which is – or should be – an amiable ramble round the local wineries of your choice, sipping a couple of glasses at each accompanied by a little snack.
While Miglianico – to their great credit – still offer free entry, they do now charge for tasting their better wines. And again, that's not unreasonable.
Roll Out The Barrel
Cantine Aperte will disappoint you if you expect all the absolute superstar wineries to open-up. They mostly don't. Firstly, they don't actually need to. Their wines are prestigious enough without needing free tastings to prove it. Secondly, most are just too small to cope with the huge influx of eager visitors that would result. Third, it'd simply be too expensive to ladle out unlimited quantities of premium wine. Practicality wins out.
One point that may need emphasising for anyone slightly apprehensive about visiting an event where the prime object is drinking wine, is that unlike the UK, the combination of lots of people + alcohol isn't an automatic prelude to trouble.
The atmosphere as the events progresses might become cheery and loud – but never aggressive. Italians generally are far more interested in eating, drinking and talking than in picking a fight with someone who might have nudged their glass, or made the mistake of making eye contact.
Same applies to the fairs and festas that dot the Italian calendar. In our seven-odd years of the Italian experience, we've never witnessed anything remotely untoward. Unless you're taken aback by the sight of the local Police, generally tasked with keeping the traffic moving, joining in the festivities too.
(One memorable evening, Caribinieri in full uniform were running a porchetta stand – but that's another story…)
Cantine Aperte this year is on May 24/25.  As with all other Italian events, organisation/participation can be a little…er…haphazard, but here's a link that might help get you started. As with all else though, nothing beats word-of-mouth and local knowledge of wherever in Italy you might happen to be. Enjoy !
By David Brenner
In 2007, after a lengthy career as a television broadcast journalist in the UK – latterly with BBC World – David, his wife Pauline and their three cats moved to Abruzzo , where they now run Villasfor2, providing three holiday rental villas just for couples. And in addition to his passion for discovering and promoting Italian wine, David's regular AboutAbruzzo blog charts daily life in this little-known region of Italy.