I suspect you'll be all too familiar with the political mess which Italy finds itself in. But who is to blame for the chaos and the fact that Italy's political parties just cannot get together and govern troubled Italy? The answer is Silvio Berlusconi.
By now, had Berlusconi actually decided to leave the wonderfully warped world of Italian politics as he was hinting he would do at the start of 2012, Italy would (probably) have had a working government.
Is it too much to place all the blame for Italy's mess on Silvio Berlusconi's shoulders? Yes and no.
Firstly, Italy was in an economic mess long before Berlusconi decided to wade into the world of Italian politics.
Berlusconi, successfully, sold himself as a magic bullet. The tanned media magnate who employed thousands and had made billions from his television and publishing ventures knew how to sort out Italy's woes, or so he claimed. As it happens, he didn't. Indeed, after many years of his mismanagement of an already limping Italy, he left the Boot in a virtual wheelchair which seems to be heading ever faster towards a coffin shaped hole in the ground.
Italy was in a mess before Berlusconi came along and made a bad situation much worse.
Berlusconi Blamed Monti for Austerity
Berlusconi managed to blame Mario Monti and his technocrat interlude for all the problems austerity measures caused. But really, had Berlusconi done his job, Mario Monti would never have been called in.
The real cause of austerity was not Monti's government, but Berlusconi's mismanagement which risked having the IMF being called in. Had the IMF taken control of Italy, austerity would have been many times more painful than it has been. Think Argentina.
Why Monti? Because of Berlusconi.
Mario Monti, remember, was asked to try to sort out Italy after Berlusconi's unconvincing attempts failed miserably.
Europe was worried that Berlusconi's inaction was likely to cause the whole of the European Union to come tumbling down. The consequences of this would have reverberated globally. Worries were so great that Berlusconi had to be sidelined before it was too late.
If Berlusconi had Done His Job Properly
Now, had Berlusconi and his mob actually bothered governing Italy, Europe would not have become worried, the financial markets would not have become jittery and the spread would have remained all but unknown to those outside high finance. Berlusconi, though, who was far too tied up fighting sordid legal cases and organizing bunga bunga parties, virtually twiddled his thumbs and squabbled with his finance minister Giulio Tremonti who, for all his faults, could see storm clouds gathering. The situation worsened as Berlusconi fumbled his way around.
In the first half of 2011, the EU started to apply real pressure on Italy to pull up its trousers. Italy, or rather, Silvio Berlusconi, decided to ignore the EU. Bunga bunga parties are probably not much fun with one's trousers up, anyway.
Berlusconi Induced Worries Grew
Worries grew and Berlusconi was virtually forced to sign a commitment on the run up to summer 2011 to attend to Italy's problems before Europe came crashing down. Despite the agreement, Italy, still led by Berlusconi's bumbling government, kept sliding. Worries grew and culminated in Berlusconi, who evidently could not manage the crisis he had let get out of control, being ousted in favor of Mario Monti in the winter of 2011.
Monti, at the behest of the EU, pursued an austerity policy which sent Italy rolling downhill even faster.
Berlusconi was gleeful – the technocrats were evil, even if initially, out of a sense of responsibility, Berlusconi lent his support to the Monti-crat government. But the problems Monti's austerity caused Italy resulted from the mess Berlusconi had left Italy in. Somehow, the Italians who voted for Berlusconi during the February elections forgot this. Blissful ignorance?
Berlusconi Drives Another Nail into Italy's Coffin
Then in late 2012, Berlusconi, irresponsibly, brought down the Monti government and elections were held.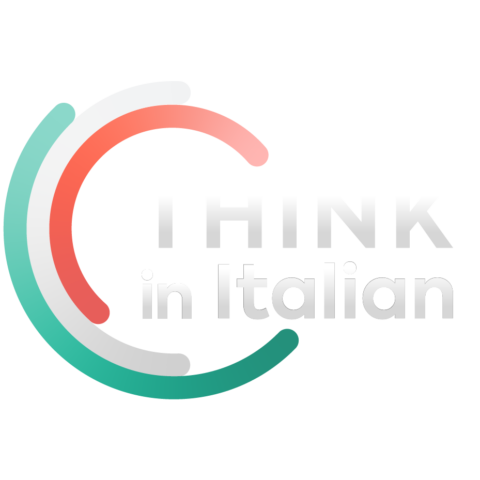 Stop reading, start speaking
Stop translating in your head and start speaking Italian for real with the only audio course that prompt you to speak.
The real reason why Berlusconi dropped Monti was not so much to do with politics as to do with timing elections before a couple of Berlusconi's court cases came to potentially image denting conclusions.
Berlusconi was thinking, as usual, about his own interests, not those of Italy. Berlusconi has billions, so he really does not care if people are without jobs. He's all right, Jack.
Inconclusive Elections Were Berlusconi's Fault
It was the Berlusconi created electoral law which created a worst case scenario that left no party with a true majority and has left Italy without a working government. Yes, it is possible to blame Berlusconi for the non-election result.
Now, and with his appalling track record, Berlusconi is continuing to hinder Italy's ability to move forward.
Jobs are being lost, businesses are failing right left and center, and Italy's tax burden recently breached 50%. Economically, Italy is very sick. Socially, it is not much better. The lack of welfare has led to increasing numbers of Italians to commit suicide. For other evidence of the social wasteland Berlusconi has left Italy in, simply watch the documentary Girlfriend in a Coma, which is so grim, Berlusconi and Co tried to prevent it being shown in Italy on the run up to Italy's February elections.
But despite the dire situation, Italy's center-left does not want to form an alliance with Berlusconi's coalition. This is not a surprise – the Berlusconi's fan club PdL party neither wants better anti-corruption laws, nor new conflicts of interest regulations. Did I type, Berlusconi PdL? Sorry, that should have been Berlusconi does not want anti-corruption laws of conflicts of interest regulations because both of which would cramp his business style and may even take him out of the political game altogether. Good for Italy, but not good for Berlusconi, nor his fan club PdL party which would fall apart without their sugar daddy running the show.
False Claims from Berlusconi
Berlusconi loves to claim that his party deserves representation, and claims 10 million Italians voted for him. This is not true. 6,829,587 voted for Berlusconi's PdL party's for seats in Italy's senate. 42,270,824 Italians had the right to vote. Only 6.18% of Italians voted for Berlusconi. Only 31,751,350 actually cast a vote.
With regard to Italy's lower house, Berlusconi only got 7,332,972 votes out of a possible 46,905,154 – only 6.4% of those Italians who voted directly opted for Berlusconi.  
So where does the 10 million come from? It is actually the total number of people who voted for all the Berlusconi coalition groups which were bidding for seats in Italy's upper and lower houses of parliament. Without counting votes for his coalition, Berlusconi's PdL party did very badly. Not that his rivals did too well either, except the 5 Star Movement, that is.
In terms of vote numbers, Beppe Grillo's 5 Star Movement got more votes than any other individual party on either Italy's Berlusconi led pseudo center-right or the center-left hand side.
Let's recap.
In 2011:
Berlusconi government flounders as effects of global economic crisis take hold.
EU panics and forces Berlusconi to act.
Berlusconi fumbles (the "restaurants are all full" speech).
Berlusconi ousted and Monti Called in.
In 2012:
In 2013:
Inconclusive elections caused by Berlusconi election law happens.
Italy has no new government because of Berlusconi.
The present: Berlusconi is still there. Italy's economic and social situation is worsening.
Who knows why, but support for Berlusconi appears to be growing again and if he gains power once more, you can bet your bottom dollar, Italy will suffer, and so might the whole wide world.
Remove Berlusconi and Italy stands a chance. Keep Berlusconi on the scene, and Italy, Europe, and the rest of the world, maybe, is heading for disaster. Maybe North Korea will cause more trouble first though. Is Berlusconi funding North Korea as a diversion?