Berlusconi's government looks as though it is in trouble, but it is probable that Silvio Berlusconi would like nothing more than to go to the country. If he does manage to push Italy towards general elections, he will win again, because Italy's left know zero about marketing.
On the other hand, part of Berlusconi's finely tuned marketing strategy involves attempting to push through a reform to Italy's justice system that may well push Italy towards general elections.
Angelino Alfano, Berlusconi's justice minister, is saying that he wants a law to speed up Italy's court cases introduced as soon as possible.  That Italy needs such laws is indisputable, what with cases taking decades to filter through Italy's justice system.  Only some believe that the reform being proposed by Alfano will have the effect of preventing cases from being properly heard.  Effectively, under the proposed new legislation, if a court case is not concluded within a prescribed time, it will end, and whoever was being tried will be able to trundle off home with an untainted record.
It's a strange kind of 'reform' in that it means that in certain circumstances justice will not be done, which is what often happens in Italy anyway as time barring limits seem cause court cases to fizzle out here.  This is something a certain Silvio Berlusconi knows a little about.   And it just so happens that the new accelerated trials law may well help him out of a couple of legal pickles he's got himself into.
That the new law will lend Silvio a lending hand has not escaped the attention of Italian newspaper Il Fatto Quotidiano, and the newspaper's readers.  In fact, the majority of those who commented on an Il Fatto Quotidiano article on the short trials proposal seem to be of the opinion that the new law is designed to save Silvio.  Italy's judges are up in arms too, saying that the reform will merely waste time.
All part of Silvio's marketing strategy, which is being helped on its way by the dire attempts of Italy's main opposition party, the left-leaning PD, to ready itself for elections.
Reform to Empasse to Elections
Actually, what may happen is that trying to push the short trial reform though will lead to an empasse.  As a consequence, the Berlusconi government will fall, or be brought to an end.  Berlusconi ally Bossi has stated that the next time Silvio's government ends up in a crisis situation, Berlusconi should go to the country.  All according to plan.
Italy's Left Does not Want to Win
Italy's fragmented left seems to smell the arrival of general elections, but seems intent on ensuring it will not win them, for some inexplicable reason.  Indeed, to ensure it loses conclusively to Berlusconi's media and marketing might, Italy's left has decided to drag a few names out of the woodwork, and even resurrect an old left wing brand – the olive.  The faces being fielded by the new/old olive left are the very same faces who were behind a stream of short-lived and ineffectual left-leaning Italian governments whose repeatedly lacklustre performance helped propel Berlusconi to power – twice so far.
Italy's left is so feeble some Italians must be of the opinion that it wants Berlusconi to win and thus govern Italy for a third term.
Matteo Renzi Yawns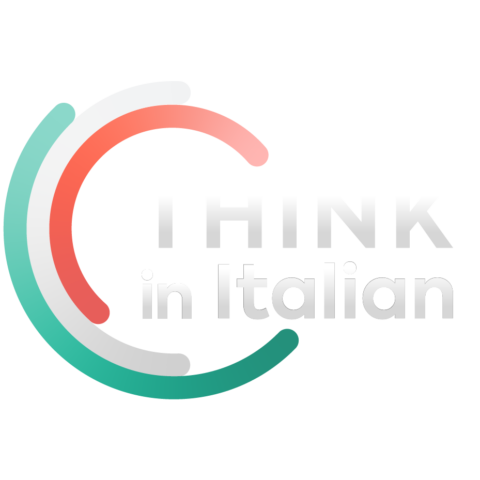 Stop reading, start speaking
Stop translating in your head and start speaking Italian for real with the only audio course that prompt you to speak.
A potentially new face on the Italian left wing, that of Matteo Renzi, the current Mayor of Florence, commented that the reborn olive coalition party thing merely brings about a yawn, and that it is time to trade in Italy's old left wing leaders for some new ones.  Well said, sir!
Renzi really does have a point, but this point seems to have escaped the current bosses of Italy's head in the sand left.  To be honest, I don't think anybody in Italy knows who really runs Italy's left.  It could be D'Alema, Rutelli, Franceschini or Fassino, all of them or a combination of these not so illustrious left leaners.
The supposed current leader of the PD – Democratic Party – Pier Luigi Bersani, is; I'm sorry, as I am sure he's a nice guy; about as appetising to Italy's electorate as five day old pizza, and it looks as though Bersani's rather dim limelight is likely to be stolen by the old face of one Piero Fassino, who seems to be rising up through the murky waters of Italy's left as elections edge closer.  It's all rather sad.  Ever heard of Lemmings?
Heck, faced with these dreary old faces, I think I'd vote for Berlusconi, if I could vote in Italy, that is.  The chances are that those who voted for Berlusconi before will take one look at the old names in the left corner and vote once again for Berlusconi, and one cannot blame them to an extent.
Italy's Lost Left
It is difficult to understand Italy's left – which seems to be so incredibly out of touch with modern Italy.
You'd think that faced with smooth Silvio, the left wing bunch would make some effort to come up with a viable alternative.  An Italian Tony Blair or, perhaps, Obama, or something.  Someone with some charisma.  But no, Italy's left seem to be content to field candidates who remind me of the late Michael Foot, an uninspiring left wing politician from the UK.  Obviously Italy's left have yet to discover the joys of marketing, as Facebook user Matteo Renzi seems to have understood.
Berlusconi's Marketing Machine is in Place
And while Silvio has been in power, he has not been standing idly by.  Oh no.  Italy's media magnate has been further tightening his grip on Italy's media.
You can bet your bottom dollar that when (!) elections are called in Italy, Berlusconi will pull out all the stops, and market himself back into power.  Hey presto!  Berlusconi starts his third term.
As an absurd aside, if I had to choose between a night on the town with Berlusconi or with Bersani, I'd choose Berlusconi.  Well, he does get the girls!