With Easter approaching fast the shelves in all Italian supermarkets are filling up with different brands of a sweet Easter bread called Colomba Pasquale (Easter Dove).
Having a Colomba is considered a tradition for Easter, as is giving them as gifts to friends, however, the history of this particular Italian sweet delight goes back not more than 80 years.
In the 1930s the Milanese brand Motta well known for its Christmas Panettone developed a new product for Easter that was very similar to Panettone and was produced with the same machine.
Motta's sweet idea turned out to be a very successful marketing ploy and ever since the Colomba has become Italy's traditional Easter treat.
Why "Colomba"?
The name Colomba comes from the shape of this Italian sweet bread which resembles a dove with its wings spread.  Those who feel up to it buy dove-shaped baking paper forms in supermarkets and make the Colomba at home.
Although the recipe doesn't call for any special skills, the process of making the Easter bread may take up to 8-10 hours as it involves a number of lengthy steps.  The result of all the waiting, and if those culinary skills are up to scratch, is a sweet sponge cake with candied fruits and citrus zest, topped with sugar and whole almonds.
Italy's Heavenly Pasticcerie
However, if you fancy more authentic traditional Italian Easter desserts go to Italy small confectioner's shops – pasticcerie – which are always full of sweet treasures.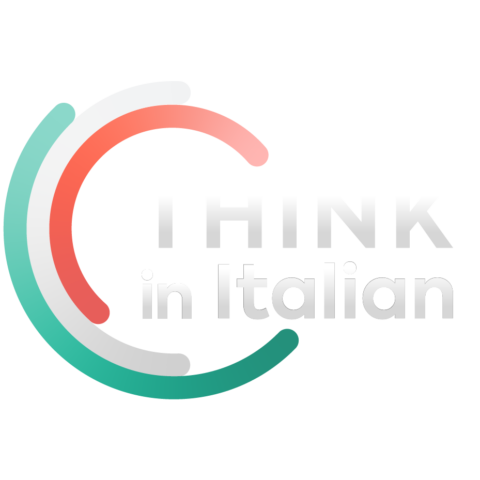 Stop reading, start speaking
Stop translating in your head and start speaking Italian for real with the only audio course that prompt you to speak.
In Abruzzo, where I live, something different can be found in each pasticceria in more or less every province and town in this Italian region.
Sweet Abruzzo
l'Aquila has ferratelle, thin aniseed flavoured waffle cookies baked in a traditional waffle iron heated over coals.  Chieti has neole and pizelle can be found in Pescara.  Each of these sweet treats differs in shape and flavour.  Across the region the traditional sweet bread called Pizza di Pasqua is blessed in church before festive meals.
Many pasticcerie for Easter bake lovely gigantic biscuits – La Pupa, Il Cavallo, Il Cuore.  The names reflect the shapes of the biscuits – La Pupa is a doll, Il Cavallo a horse and Il Cuore is a heart.  These biscuits are given respectively to girls, boys and a loved one.  These Abruzzo sweets were traditionally baked by the grandmother in the family on Good Friday and given on Easter Sunday.  Like the Pizza di Pasqua, they were blessed in church.  The dolls, horses and hearts are made with almond flour and decorated in imaginative way showing off the skills of the local confectioners.
I personally look forward to gorging on a huge (the size of my two hands together) La Puppa smothered in chocolate this week. I saw it in a pasticceria in a village near to where I live in Abruzzo last year.  That time I thought it would be too much for a grown up like me but, hey, Easter is time of joy, sunshine and sweet delights for everyone!
About Anna
Anna Lebedeva has lived in Russia and Ireland for many years. Now she lives and works as a freelance journalist in Abruzzo, Italy.
When not researching or writing her next article, Anna is trying to grow organic vegetables in her garden or persuading her lively floppy-eared dog Gogol (named after the Russian writer) not to trample on the seedlings. She loves creating her own vegetarian recipes, cooking, hiking in the Apennines or simply relaxing with a glass of Montepulciano d'Abruzzo wine.