I don't know if this will interest anyone, but I'm trying to understand how many things interest me.  So I've made a list, partly for fun, partly to help me understand, and, perhaps, focus in on some subjects a little better as time passes.
The list is quite long, but not exhaustive, and will probably grow over time as other things spring to mind.  Indeed, I've just thought of a few things I've missed!
My knowledge of the subjects listed ranges from a little to quite a lot, and tends to reflect the topics which are the flavour of a particular moment.
The Eclectic List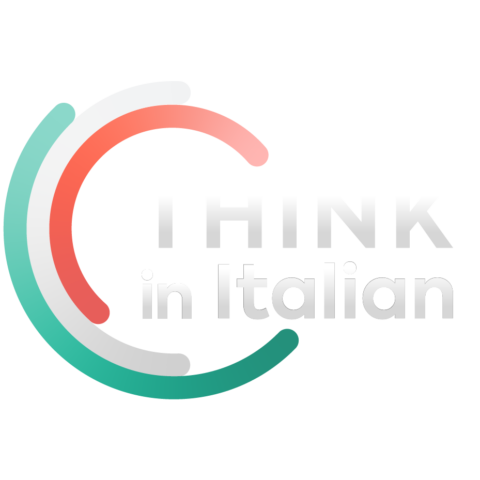 Stop reading, start speaking
Stop translating in your head and start speaking Italian for real with the only audio course that prompt you to speak.
It's in alphabetical order, not in any order of priority.  Regular readers of Italy Chronicles will recognise some of the subjects, others might come as a surprise, or not.
Advertising – methods and systems, and efficiency
Art – contemporary art and artists – I like discovering interesting Italian artists
Boats – all sorts, but especially hi-tech, high-speed ones – more on this lower down the list
Business – strategy, development
Cars, Eco friendly engines, electric power, bio fuels, European, Asian, and American (I like muscle cars)
Coffee machines – Italian espresso makers, especially the coffee bar versions
Culture – what it is, how it differs and evolves
Current affairs – news, views, and happenings in Italy and elsewhere
Design – combining function and form – why I like guitars, cars, motorbikes, tools, knives & guns
English teaching – how to help people learn English, develop & consolidate their skills
Environment – maintaining and enhancing it
Firearms – always found them fascinating.  Don't really know why.
Films and entertainment – Science fiction is my favourite genre
Food and drink – discovering new flavours, and nutrition
Guitars – had a couple, cannot play them – love the sound, and the form, though.  Want an electro-acoustic Ovation model – one day.
High speed surface water travel. The amazing, but now extinct, Ekroplan – video:
[youtube]http://www.youtube.com/watch?v=V8Nu94khHoo[/youtube]
High speed below surface marine travel, using, for example, supercavitation technology, like the DARPA Underwater Express.
History – modern history, but not only
Intelligence – how we develop it, why some people are more intelligent than others, different types of intelligence, artificial intelligence
Internet, and related technology, css, php, web design
Italy – anything and everything!
Journalism, including press freedom, citizen journalism
Language – how we learn them, develop our skills, how to accelerate learning, grammar
Law, and legal systems (civil v common law), legal terminology
Legends – and their origins
Marketing – web and traditional methods. Tourism and travel promotion via the internet
Media and communications – differences between cultures, new techniques, especially use of www
Mobile phones – technology, functions, operating systems
Motorbikes – big, fast ones (I've had a few moderately fast, but not big ones)
Motor and motorbike racing – especially motorbike racing
Mountain biking, cycling, and bikes
Music – many genres, including classical, rock, blues, acid jazz and some pop
Non-lethal weapons – I like the idea of being able to disable someone without killing him/her
Paranormal events – ghosts
Photography, cameras, lenses, off-camera flash (I'm a novice at this) and photo editing
Politics – political systems – particularly new ones!
Psychology – what it is, and how it effects out lives, and use of the www
Real estate & architecture
Renewable energy – particularly solar energy, biomass & wave/ocean power generation systems
Science – just about everything, much of which is mixed in with this list
Shooting – bows and arrows, crossbows, pistols, rifles, pea shooters, rail guns
Space, space travel, and UFOs
Technology – web technology, computers, operating systems, applications
Television – how it is used, how it can be used
Tools – love 'em (weird, I know!) – drills, spanners, saws, screwdrivers, soldering gear
Travel – being in other places, not getting there!
Video games and gaming platforms – Wii, Playstation
Walking – in the country or mountains up hills, but not down them!
Wine – particularly Italian wines and prosecco!
Writing – techniques, writing for the web, trying to improve my own writing skills, and how to teach others to write
That's it for now.