What a great way to pass one's, ahem, 45th birthday – in Venice with lots of Prosecco, good food in good restaurants, and great company too.  Even the weather was kind and the great spirit kept the rain at bay too!  I like Venice an awful lot.
One of the great advantages of living in Italy is that spending a weekend in somewhere like Venice can be done easily and painlessly.  It takes just over two and a half hours to get from Milan, where I live, to the Venice by fast train.  The FrecciaRossa service was very efficient too.  On-line booking simplifies things a great deal.  With great thanks to my Italian other half for having kindly made all the Venice trip arrangements.
We stayed for one night in a very well appointed new four star hotel, called the Hotel Al Duca di Venezia, which sits just off the Grand Canal and is easy to walk to from Venice's station, and this hotel is within striking distance of some good eateries too.
On the subject of places to eat in Venice, we tried three, each of which was a little different, but we ate well in all of these Venice restaurants, and drank copious quantities of Prosecco!
I also took along my camera, but not the tripod, as 'she who must be obeyed' issued an oral legislative decree in which she stated that the tripod be left in Milan, or else.
Here are some notes on the three Venice restaurants we tried: the Osteria Al Nono Risorto, the Osteria Mocenigo, and the Trattoria Alla Madonna, as well as few Venice flavour photos too.
Osteria Al Nono Risorto Restaurant
We stumbled on this place by accident while heading towards Saint Mark's.  Well, it was a lucky accident, as the place, which does not look great from the outside, was very pleasant internally.  Semi rustic look, full of life and full of Italians too – always a good sign.  We ordered a selection which included sepe in nero – squid in ink, a bowl of mussels and cockles/clams for my 6 year old wee one, and Baccalà for me, plus a carafe, which became two, of Prosecco.  I can't remember what else we ordered, but the Prosecco was not at all bad considering that it was 'house' plonk.
My Baccalà was tasty, even if it is not my favourite Italian dish, and neither is inky squid, however the two Italians present, my other half Cristina, and her friend, also Cristina, both thought the food was good.  As a general rule, if Italians give food the thumbs up, you can expect the flavours to be genuine.
As a matter of interest, part of the proceeds which the Al Nono Risorto restaurant raise go to the Italian medical charity Emergency, and the menu of this liberal eatery made it clear that gay couples were more than welcome too.  The rainbow peace flags set the tone, but it was not really a hippy joint.
The staff were efficient and everything arrived quickly.  The two little monsters resembling small boys who were with us, were welcome too.
Cost? Well, there were five of us, and we each had one main course, all was fish based, and the total came to around €90, including the wine and coffee.  That's around €18 a head, say twenty to be on the safe side.  I came out feeling full – which is always a good sign, I feel.  I'd happily go back there too.
Link to Osteria Al Nono Risoto on Google Maps. Other people seem to think this is not a bad place to eat too, from the comments I've seen.
Osteria Mocenigo
The Mocenigo restaurant has been open for around three and a half years, and seems to be a popular spot, despite its rather anonymous looking entrance.  We did not book and had to eat up fairly quickly as the table we were at had been booked for nine.  Mocenigo more of an evening restaurant than the Al Nono Risorto and the subdued lighting gives it a nice romantic ambience.  There were several couples dining there when our happy little band descended upon the place.
Here, aside from the two very good bottles of Prosecco Colbe we downed, we had the fish risotto, cheese potato gnocchi, spaghetti with mussels and cockles (My son's favourite!), fried calamaro – squid rings, and I had San Pietro with potatoes. San Pietro is a white sea fish.
All was very good and cooked well enough to meet with a hearty thumbs up from the Italian contingent.  The fish risotto was of particular note, and the subtly flavoured, rather meaty San Pietro fish I ordered was lovely too, as were my cheesy gnocchi.
The only downside in this restaurant was the desert which I had.  It was supposed to have been a chocolate mousse, but it was really a cold chocolate custard, or budino, as they are called here.  This pretend mousse tasted OK, but I've had much better.
Service in the Mocenigo was very good, although we did have to wait quite a time while our orders were cooked. The results, however, were well worth the wait.
Aside from the mousse which wasn't, I'd be more than happy to send people to this eatery.  Oh and I got a free pen from the gentleman on the table next to us, who, I later learned, was from Canada, and runs a technical support services, translation and technical writing business called Rossion Inc.  He gave me a Rossion pen to thank me for explaining what polenta is.  The Italian owner, I think it was, did try his best to explain polenta is made of maize, however the Italian pronunciation of maize sounds not unlike 'mice'! How was your food? Very mice, thanks. Lovely nibbles.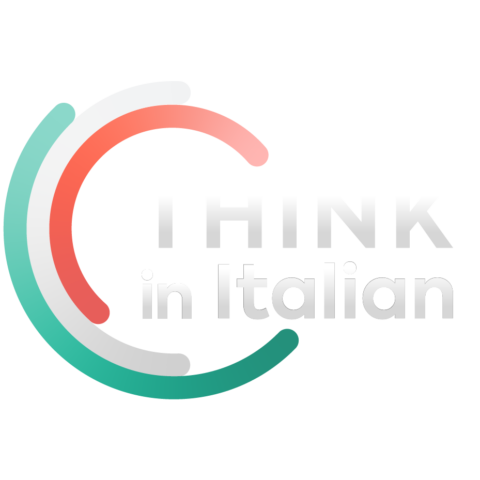 Stop reading, start speaking
Stop translating in your head and start speaking Italian for real with the only audio course that prompt you to speak.
Cost? Not far off €30 a head.  I had a two courses, whereas the others had one. We all had wine and coffee.  Not exactly cheap, but not at all expensive for Venice, I've been reliably informed.  Nice place.
Here's the Osteria Mocenigo, Salizada San Stae, S. Croce, 1919, on Google maps, should you ever find yourself in Venice.  I'd say booking would be a good idea.  The Trip Advisor comments on this restaurant are a little mixed, but we had no problems whatsoever, and English is spoken.
Last, but by no means least, and recommended by Germano, a friend of ours from the Venice region, there was the Trattoria Alla  Madonna.
Trattoria Alla Madonna
Situated in side street close to the Rialto bridge, the Alla Madonna restaurant certainly was a hustling, bustling place at lunchtime, which was when we paid it a visit. As with the other two restaurants we tried, it looked somewhat uninspiring from the outside.  This, however, is quite often a good sign in Italy, and the number of people inside seemed to indicate that it was very popular.
We had not booked, and were probably lucky to have got a table, as the little room we sat in filled up shortly afterwards.
Here, apart from ordering the by now obligatory Prosecco, the two Cristinas had the impressive looking fish starters served in upturned crab-shells, plus fish risotto, inky squid, and I went for the mixed fried fish.  My son ordered his usual: mussels and clams.
The starters, which I decided not to go for, did taste good and were very fresh.  My fried fish was good too, and the fish risotto was delicious, but quite different from the one we had had in the Mocenigo the previous evening.  The squid came on a bed of extremely well cooked spaghetti which was very well received by my Italian other half and her friend.
I did go for pud in the Alla Madonna, but the millefoglie, flaky pastry with confectioners custard and cream, was not the best I've ever had.
The only slight let down was the Prosecco, which seemed to be a little on the flat side, and it was not quite as cool as I would have liked.
Service in the Alla Madonna was very good, and they did not complain when I got in the way with my camera either!
I don't know how much it cost to eat in the Alla Madonna, as I did not foot the bill, but I think it was more or less in line with the other places we ate in, and is probably a lot less costly, and better quality, I suspect, than the elegant looking touristy places, with overly persuasive staff, which line the banks of the Grand Canal along Riva Del Vin.
Would I go back? Yes, I would, and I'd happily send others to Alla Madonna too.
Click here to see the approximate location of Calle Della Madonna on Google Maps.  To find it walk down Riva Del Vin with your back to the Rialto bridge, and keep an eye out for the Calle De La Madonna alleyway.  The restaurant is a short way down the alley, and wooden clad façade with two green lanterns mean that it is difficult to miss.
My Personal Favourite?
The Mocenigo. I liked the food, the Prosecco, the low ceilings, and the subtle lighting, very much indeed.  It was by far the smallest of the three Venice restaurants we tried, but this was one of its advantages in my book.  A good place to take a close friend, I'd say.
Right, I've written enough, I'll write about the interesting hotel another time.
Just in case you were wondering, aside from the pen, no money exchanged hands with regard to this post.  Indeed, if you do try any of the Venice restaurants mentioned, please do leave a comment, but note that management does change from time to time, so if someone happens upon this post in a year or so, keep this in mind.
Boy, do I like Venice!
Photographs by Alex Roe, ably assisted by a Canon EOS 40d, and a Tokina F4.0 12-24mm lens.