Scandal hit Italy is walloped by yet another expose. If this were a Hollywood blockbuster, then the cast would be veritably star studded.
Criminal Conspiracy
In italy, a charge which is often levelled at those allegedly involved in mafia type operations is 'associazione per delinquere' – 'criminal conspiracy' in English. Now it just so happens that one of Italy's big industrialists, Marco Tronchetti Provera, appears to be on the verge of facing such charges.
As I mentioned in my 'An Unhealthy Italian Brand' post on the subject of just how the mafia is viewed within Italian culture, mafias come in all shapes, sizes and forms. Mr Tronchetti Provera's apparent contribution to the mafia genre, from the scandal that is emerging in Italy, was a highly convoluted conspiracy with tentacles which reached out in many directions, and entangled more than a few big names, and well known organisations. Tronchetti Provera, it appears, even added a dash of cyber crime, thus dispelling, to an extent seeing as the guy appears to have been caught, my recent assertion that Italians are not really that good at using the internet and technology.
Lovely La Repubblica
A journalist friend of mine, Stefano Elli of Il Sole 24 ORE encouraged me to invest in a copy of the La Repubblica Italian daily today, so I did.
Hollywood Blockbuster Plot
'Wow' was my reaction to what I read. As scandals go, this is the stuff of long and complex novels, not to mention, possibly, one of those Clooney type thoughtful Hollywood blockbusters such as Syriana.
The story is intricate and intriguing, and, as such, difficult to summarise in a mere blog post, but, what the heck, I'll have a go. The plot is pretty juicy, and it mixes in large doses of bribery and corruption, with globs of industrial espionage, and, as I mentioned before, a dash of cyber crime, which adds a little panache to this slowly unravelling affair.
Just what was the present head of Pirelli Tyres, Pirelli Real Estate and a few other bits and corporate bobs, Tronchetti Provera, up to?
The answer appears to be that, Tronchetti Provera, who was the Chairman of Telecom Italia until 2006, was attempting to gather as much information as he possibly could on potential political and corporate opponents. All this information was combined into one nice big dossier, which, presumably, Tronchetti Provera could have dipped into when he felt that certain people were starting to step on his fat corporate toes.
The extent of this plot is huge, and Tronchetti Provera allegedly formed his own team of ferrets to sniff out whatever information he thought may be of use. This team, led by one Giuliano Tavaroli, who was Tronchetti Provera's trusted head of security at Telecom Italia, involved private investigators, Italian secret service agents – from both of Italy's secret services – Sismi and Sisde, incidentally. Then there was a friendly journalist, and some spice was added by the 'Tiger Team' (good name for a film… hint, hint, Hollywood). It is, by the way, Giuliano Tavaroli who is lifting the lid on Tronchetti Provera's can of worms.
High Tech Tiger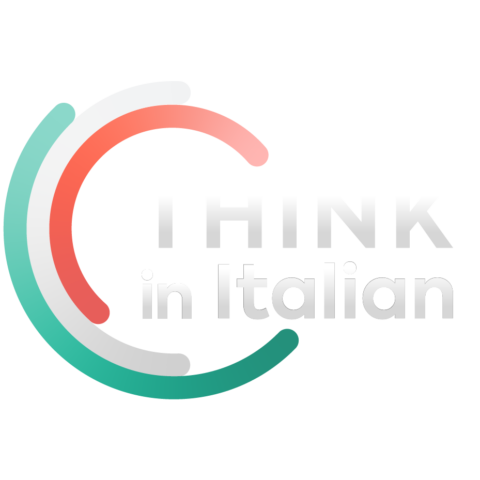 Stop reading, start speaking
Stop translating in your head and start speaking Italian for real with the only audio course that prompt you to speak.
The Tiger Team did not so much roar, as hack its high tech claws into the IT systems of Vodafone and other companies involved in a corporate battle for the control Brazil Telecom. On another occasion, the Tiger Team stalked the activities of the Italian Corriere Della Sera newspaper, because one of the paper's journalists had written a wicked article daring to criticise Pirelli and Telecom senior management. Despite all this clawing away, the Tiger Team's claws did not blunt, and moved on to carve into the Italian Anti-Trust Authority's IT systems to discover just how anti-trust proceedings, taking place at the time against Telecom Italia, were shaping up.
Apparently while the Tiger Team was hacking down its prey, Tronchetti Provera recorded within his dossier the fact that he had been paying one Maurizio Costanzo, a leading and very powerful Italian TV chatshow host (on one of Berlusconi's channels) the princely sum of 3 million Euros a year to encourage Costanzo to add some flair to the flagging career of Afef Jnifen, Tronchetti Provera's ex-model wife.
On the subject of relationships, Tronchetti Provera's team of dirt diggers managed to uncover the anonymously named London based 'Oak Fund' which hosted a sizeable sum of money, but only after cash had been filtered by transferring it through some 300 banks. Interestingly, two the signatories to this 'retirement fund' were two well known Italian left wing politicians Nicola Rossi and one Piero Fassino. The name of another big name left wing politician, D'Alema, has also been implicated in Tronchetti Provera's cunning conspiracy.
Not over yet! Other big names who are allegedly involved in this star studded web of deceit include a fashion designer, and another big name, but this time, right wing politician, Aldo Brancher. Then joining the others on pitch in Tronchetti Provera's complex game, there was was a top level footballer, a big wig football boss and, possibly to keep everybody playing by the rules, a high level football referee!
In order to ensure that team captain Tronchetti Provera avoided any punishing penalties, his squad drew upon a few defenders in the form of Carabinieri and some of Italy's Guardia di Finanza financial police.
Despite all that is being revealed by investigators, it sounds as though all the strands of this web are yet to be uncovered.
Sorry to have gone on at great length, but the story is inordinately long and complex.
Mani Pulite II – Coming Soon!
Incidentally, when I suggested to my journalist friend Stefano Elli that Italy was heading for a sequel to (or remake of?!) the 1990s 'mani pulite' – clean hands scandals, he whole heartedly agreed with me.
Maybe just maybe, I starting to be able to 'read' Italy.
More on the Pirelli and Telecom Italia Mafia and its godfather as and when it comes out in the wash.