Anyone who inhabits the social media world will have heard of Pinterest.
For those three of you out there who have never heard of Pinterest, it is a web site where one can share images and videos found while scuttling around the world wide web.
The potential uses of this online service are virtually without end – one can use it to stimulate one's memory, for example.  Imagine, ladies, a lovely summer dress catches your eye.  Maybe you'd like to buy it at some point and would like to remember who designed it, or the website on which it can be found.  Well, add it to Pinterest and you'll be able to find it when the time comes.
To make life a little more easy, Pinterest also allows its users, which, by the way, includes me, to create specific pin boards.  So, ladies hunting for fashion inspiration could create a pink summer dresses pin board.
Keeping an eye on the fashion world is but one use of Pinterest.  Us men folks can use it to collect pictures of our favorite girls, gadgets, or of wines we'd like to try.  I've got a board on Pinterest to which I pin photos and videos of interesting Italian cars.
Aside from personal use, Pinterest, is also a potentially excellent marketing tool.  Like so many social media systems, Pinterest allows its users to spread the word via Twitter, Facebook and you can pop interesting Pinterest images on your own website or blog.
Wherever there's an image or video involved, it can be added to Pinterest, which, incidentally, has become the next big thing in social media.
Earlier this year, I was doing my usual English teaching thing as part of a master in digital communications at the business school of Il Sole 24 Ore and I mentioned Pinterest, which not many in the class had heard of.  Then, I believe, one of the other teachers involved in the same master also mentioned Pinterest.  Three of the master students needed no second bidding, and Domenico Armatore, Paola Sangiovanni and Azzurra Tacente set up PinterestItaly to help Italians understand the potential of Pinterest.  I had a few chats with Domenico on the subject of setting up a website and obtaining a domain.
Italy is a country which can definitely benefit from the exposure a service like Pinterest can generate.  Hotels can show off their locations.  Fashion designers can display their latest creations and designers can pop pictures of cool chairs, tables and lamps there too.  Then there is Italian food and wine, as well as cars and motorbikes, or even Italians and their music.
There's lots of potential, as the PinterestItaly team have noted, however they realised that there was very little information in Italian on how to exploit  Pinterest's many benefits.  PinterestItaly fills that gap and aside from keeping Italy up to date on Pinterest developments, the site also provides useful how to guides to help Italians get the most from this image-centric form of social media.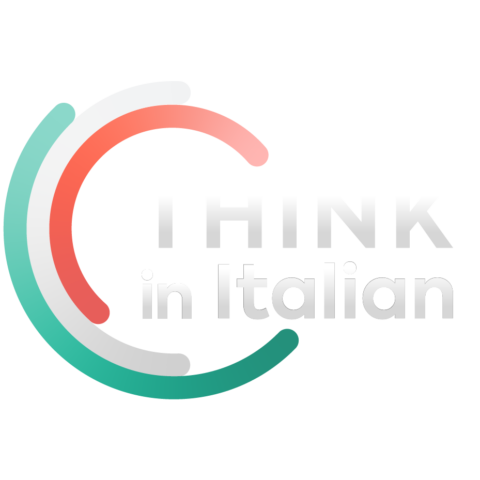 Stop reading, start speaking
Stop translating in your head and start speaking Italian for real with the only audio course that prompt you to speak.
In short, PinterestItaly is a very pinteresting project 😉
Top marks to the PinterestItaly three for initiative!  I believe PinterestItaly was the first all-Italian blog dedicated to Pinterest in Italy.  I also know that PinterestItaly caught the eye of at least one Italian social media mover and shaker – Marco Massarotto of Milan based digital PR service HagaKure, who has clients like Fiat and Barilla, has been spotted in the vicinity of the PinterestItaly team.
I spoke to one of Pinterest Italy's founders, Domenica Armatore last week and he told me that the site is generating plenty of interest and traffic is growing nicely too.
If your Italian is up to it, here is PinterestItaly.
Pin-street market
To generate some off-line attention for PinterestItaly and Pinterest in general, Domenico, Paola and Azzurra have cooked up fun event – the 'store discovery' Pin-street market which will take place in Milan during communication week – the first week of October.
The Pin-street market will help people discover stores in Milan they never knew about – this is good for the stores and good for customers too, who might find just what they've been looking for.  I guess you could say it's a kind of treasure hunt.
As an added incentive, those who do go hunting for stores around Milan will be offered a free drink.
All the Best to the PinterestItaly Team
Here's to PinterestItaly going from strength to strength.  It would be good if Pinterest central were to take the PinterestItaly under their wing.
Domenico, Paola and Azzurra's PinterestItaly qualifies as a Good Italian Thing.
———-