I'm not sure how many visitors to Milan end up in the Naviglio area of Milan unless they've done a little homework before coming to the city. Those that do make it to Milan's canal area will be greeted by a bewildering selection of pubs, bars, restaurants and other eateries, plus live music and other evening attractions.
The Naviglio is a hive of night time activity all year round and is something of a mecca for Milan's 20 and 30 somethings.
When I was a 30 something, along with friends, I often found myself in the area until the wee small hours.
Milan's friendly climate means sitting outside during the summer and late spring is possible, and, probably, advisable.  This is just fine and chatting over a beer or two in the Naviglio is a great way to pass a lazy evening or two.
This is an area of Milan which is very much for the young, or the young at heart.
There are two canals: the Naviglio Pavese and the Naviglio Grande.  The Naviglio Grande is perhaps the more scenic of the two and its canal banks can become very crowded at night time.
Naviglio Photographs
Last night, after having been to an awards ceremony at the Zamenhof art gallery, I decided to take a few photographs of the Naviglio with my new compact, a Samsung EX1.  I used a Joby GorillaPod flexible tripod thing to keep the camera steady and to keep the photographs sharp and noiseless, I set the ISO to 100.  The shutter on the EX1 was fired using a 2 second delay – this meant I did not have to worry about the camera shaking as I pressed the shutter button. Using a delayed shutter is a handy night photography tip.
Here are some of the results:
You can also down a few beers or grab a bite to eat aboard a boat:
A blaze of lights and life:
Then there is the Naviglio Grande:
Another view of the Naviglio Grande:
If you want to check out Milan's Naviglio canal area, it's easy to get to from Milan's centre.
You can either walk, hop in a taxi or jump on an number 3 tram (don't forget to get your ticket stamped!).
Personally, I recommend walking, even if you might not make it to the Naviglio!  Indeed, along the route you'll come across more than a few enticing bars and eateries which may well keep you from ever getting to the canals!
Fun for Photographers!
Photographers or even groups of photographers might like a trip to Milan's Naviglio area – it's particularly photogenic at night, as I hope I've demonstrated in part.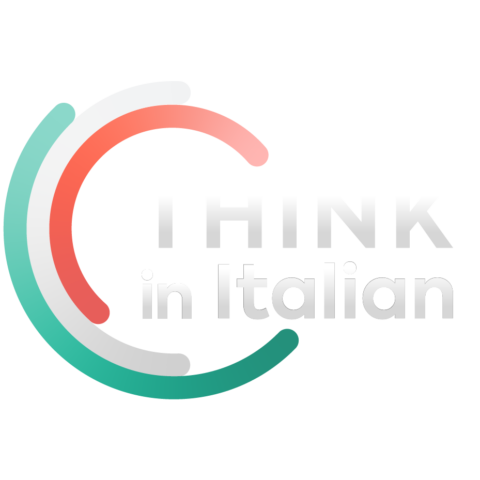 Stop reading, start speaking
Stop translating in your head and start speaking Italian for real with the only audio course that prompt you to speak.
I could certainly spend an evening or longer wandering around finding interesting images to capture.
How to Get to Milan
Depending where you are in Italy, one of the best ways to get to the city is by rail. You'll find that ItaliaRail has some great offers on rail tickets and the site makes booking tickets easy too. Here's ItaliaRail. Once you are in Milan, the next section will help you find the Naviglio area.
How To Walk to Milan's Naviglio Canal Area
Here's a map to help you (Look for Milan's Duomo to the north, zoom in and out to orientate yourself):
[mappress mapid="11″]
From Piazza del Duomo take Via Torino – staying on the left side of the road – towards where the road forks in two.
Take the left hand road at the fork – Corso Di Porta Ticinese, not Via Cesare Conrrenti.  You'll see a Unicredit Bank over the road on the corner of Corso Di Porta Ticinese and Via Cesare Conrrenti – keep the back on your right and you'll be heading towards the San Lorenzo columns, which stand in front of a large church.
Just after the San Lorenzo pillars theres a small piazza- like open area with a few bars around it.  Go at around 10 in the evening and there'll be lots of people sitting chatting and drinking  in the square in front of the San Lorenzo columns.
You'll probably notice the huge two heads of Napoleon and Elvis Presley on the wall mural to your left.
If the bar beneath the mural does not tempt you, then head under arches, after which you'll see a crossroads.  And to your left, there's a good ice cream shop, should you feel like something to cool you down.
After the ice cream, cross the road and walk down Corso Porta Ticinese.  More bars, pubs and restaurants line this road, so you might well end up stopping off for a pint or a heady cocktail or two.  And you might not make it any further!
If you manage to make it out of one of the bars and are still able to walk, keep going down Corso Porta Ticinese all the way until you come to a major cross roads.  There'll be a McDonald's on the corner to your left.  In front of you will see Porta Ticinese, a temple like structure with four columns, and before it on either site are a couple of smaller buildings.  In both are bars.  The one on the left is very lively and a cool place to hang out too.  The other seems to be a bar with a right wing political leaning, well it looked like that to me because of the Lega Nord posters (the Lega Nord is a right wing Italian political party which is not known for being too friendly to foreigners).
Cross the road towards the right hand building and then, after walking round the building, cross the road once again.  Once across the road, you might notice a small bicycle repair shop on your right – this stays open late.  Keeping the bike repairers to your right, walk straight ahead, up a slight incline, or cross the road.  If you don't cross the road and look over the wall on your right, you'll see water.  Look to your left and you'll see the Naviglio Pavese canal.  You'll find more bars on the left hand bank.
Find somewhere you like the look of, sit down and order a beer or a cocktail.  You are now in the Naviglio Pavese area.  But if you keep walking for a minute, you'll see the start of the Naviglio Grande.  Cross the road, if you have not done so already, and head down either side of the canal.  Both sides of the Naviglio Grande have plenty of choice in terms of places to stop for a beer and a chat.
That's it!  You are now in the Naviglio area of Milan and can stay out more or less as late as you like.  Most bars are open until 2am and some stay open even later.  In fact I think there are some which don't close!
Once you can take no more, you can either walk back or call a taxi using 024040 or 026969.
Have fun!
This post contains affiliate links. If you make a purchase, Italy Chronicles may earn commission. Commissions help keep this website going.