In this post, which Google has led you to, I imagine, I'll show you which on-line and off-line Italian stores have unlocked iPhone 3G and 3Gs up for grabs, and just what iPhone availability in Italy is like.
Two of Italy's main mobile phone suppliers, and the best places to find iPhones in Italy, are TIM and Vodafone. Links updated in May 2010.  But please read the important June 2009 UPDATE (Although despite it, nobody seems to have mentioned having problems).

If you are you in Italy and looking for one of those mythical iPhones, so you can start using Twitter, Facebook, and all those other  juicy applications listed on the iPhone apps store website, then you will probably want to know something about iPhone availability in Italy.  I understand that more than a few people are trying to get their hands on Apple's iPhones, and these mobile phones do seem to have become something of a cult item.
Some iPhones are sold as pay as you go (ricaricabile) versions in Italy and so they are unlocked, meaning that a simple SIM card change will mean the Italy bought iPhone 3G or 3Gs can be used in a variety other countries.
Either being able to speak Italian, or knowing someone who does, will be a great help if you fancy having a go at tracking down one of these technological jewels in Italy.  However some stores in Italy do have staff who speak English; one is mentioned in the post below; especially in touristy cities in Italy such as Rome, Venice, and, Florence.  Milan is a good place for iPhone hunters too.
Note that you can now find Unlocked iPhones on Amazon.com.
More about where to find unlocked versions of Apple's favourite iPhone 3G and 3Gs in Italy, along with links to where you can check online availability, follows..
The Apple iPhone 4 is Now in Italy
For details and updates on iPhone 4 availability in Italy, please see the new iPhone 4 Availability in Italy post.
iPhone 4 – June 9 2010 Update
From what I've understood from the Italian press, the Apple iPhone 4 will probably arrive in Italy in July 2010.
What I have not yet established is whether the iPhone 4 will be unlocked in Italy.  However, don't worry too much, as in all probability it will be – Italian mobile phone operators are still offering pay-as-you-go "ricaricabile" packages, so there is no reason why the iPhone 4 will not be available with this type of contract.  But, you never know.  I'll update this post once the situation, and launch date for the iPhone 4, is clearer.
Hang on in there iPhone 4 fans!
iPhone General Availability on-line in Italy
IMPORTANT UPDATE: 29th June 2009
In an attempt to help out one of my iPhone 3Gs hunting readers, I visited my local Vodafone dealer here in Milan, actually, it's more of an affiliate, as it is not a Vodafone owned store.  I was told that they had the new iPhone 3Gs in stock, which are unlocked, but that I could only have one, if I took out a contract at the same time.  Further, the store will only receive fresh supplies on the basis of the number of contracts they sell.  So, they sell 10 iPhones 3Gs, plus contracts, and they get another 10 Apple iPhones to sell.  Update 2 November: Nobody seems to have had problems with this policy, as the subject has not come up in the comments left by iPhone hunters reading this post.

It looks as though someone may be trying to clamp down on the sales of unlocked iPhones in Italy – though this is only the situation at one Vodafone shop.
Before coming to Italy to buy an new iPhone 3Gs – check that you can have one without a contract, or with a pay as you go type contract 'ricaricabile' versions. If anyone else knows more, please leave a comment.
End of update – Jan 2010 note: The situation mentioned in the June 2009 update does not appear to have caused any real problems -people have not left any comments on this anyway.  This is a good sign.

All links checked and found working – May 28, 2010

Useful Italian Words for Iphone 3G Hunters

Useful Italian words and expressions to know when hunting products online in Italy are 'disponibile' and 'disponibilità' – both of which mean 'available'.  'Non disponibile' means 'not available'.  'disponibilità limitata' equals 'limited availability'.
'Prodotto' means product – but I imagine most people could work that out 😉
To check on the prices and the availability on-line in general for iPhones in Italy, try these two links to the Kelkoo.it price comparison system, and keep reading for information on where to find out about availability via TIM and Vodafone, two of Italy's main mobile phone network operators.
Apple iPhone on Kelkoo.it
Clicking on the links below will take you to up-to-date information on the web availability of iPhones in Italy:
Try visiting the sites of iPhone stockists listed on Kelkoo directly to check availability, which is shown as 'disponibile' – available.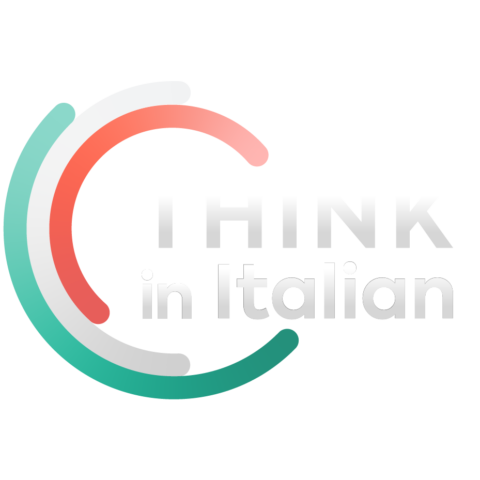 Stop reading, start speaking
Stop translating in your head and start speaking Italian for real with the only audio course that prompt you to speak.
You will find a good selection of online stores on Kelkoo Italy, so you can compare prices.  Buying online from Italy may be problematic though, as sometimes only credit cards issued in Italy are accepted, and delivery outside of Italy – if available, may be around €50 (to the UK).  Do not use the Italian postal service – your iPhone will probably never arrive (An Italian gave me this advice).  And even if your parcel is insured, making an insurance claim in Italian would be a total nightmare.
If you are after unlocked iPhones – look for TIM or Vodafone 'ricaricabile' – 'pay-as-you go' – versions.  'Ricaricabile' means that they are supplied with a SIM card if required, and these models are not tied to any contract, which means they are effectively 'unlocked' and can be used outside of Italy.  The 3Gs iPhones are unlocked.
Cellulare.net
Cellulare.net is an online Italian iPhone Seller with web site in partially in English.  The site is listed (still listed as at 28 May 2010) on the Italian version of Yahoo's Kelkoo price comparison system, which means that it should be reliable.  They sell iPads too.
Kelkoo Italy feedback is good to excellent for this online seller. Visit Cellulare.net's Apple iPhone Page to check prices and availability. The site now has English, Spanish and French language versions.
The above iPhones should be unlocked – but check before you pay!
Cellulare.net has a pick up point in Milan, Italy.  The pick up point section of the site is in Italian now in English, and there is a map.
Payment can be made via credit card or PayPal, but check to see if non-Italian credit cards are accepted.
Note that neither BlogfromItaly.com nor anyone connected with this website receives any commission or other payment from Cellulare.net (But I would not mind an Apple iPhone 3Gs -so I can provide people with a some hands-on advice! 😉 ) (PS I now have access to an Apple 3G – as my other half has one, and loves it, as does our son!)
Vodafone Italy – iPhone 3G and iPhone 3Gs – Check Prices

iPhone availability is clear from the Vodafone website now and Vodafone sometimes offers free delivery throughout Italy, but only to those paying on-line with an Italian Visa/Mastercard/American Express/Aura credit card or pre-charged postepay card.  Paypal is also an accepted form of payment too.
Vodafone Italy -Just click to see the latest prices (Link OK 29 May 2010 – I apologise if the link does not go to the right page – Vodafone keeps changing the link!)
Here is how to use Vodafone Italy's store finder, which is now (28 May 2010) partially in English (Interesting!) in Italian:
Smartech, Milan – Vodafone Dealer
Smartech, a Milanese chain of shops with Vodafone Points can help you find Apple iPhones.  Ring them on 0039 02 3453 7326.  English is spoken.  They also have a branch in Milan's central train station, which could be useful, telephone this shop on: 0039 02 4549 8541
TIM – Telecom Italia Mobile Apple iPhone 3Gs models – Check Prices
On the TIM website, the latest version of the iPhone, the Apple iPhone 3G S models are shown.  'Disponibile' indicates available, whereas 'Non Disponibile' means not available.  To see prices, click on the link below (Link OK 29 May 2010 – I apologise if the link does not go to the right page – TIM keeps changing the link!):
Check these TIM iPhone links regularly, but note that they refer to 'online' availability and may not reflect what is actually in TIM shops in Italy.
The price of the newest version of the iPhone has raised eyebrows in Italy, and it is considered as being too high.  Prices will probably fall once stocks of the previous version become exhausted.
iPhones are now available throughout Italy.
As predicted below, iPhone availability has picked up in Italy – late September.  Indeed, I saw one in my local Expert store in Via Canonica, Milan just the other day.
That's about it as regards iPhone availability in sunny Italy at the moment alas. iPhone availability will probably pick up after the summer, probably towards the end of September after everyone has sorted out the summer backlog of things to do at work.
Happy iPhone hunting! And if you do manage to track one of Steve Jobs' fab creations down, let me know where, and I'll post about it here.
Now seeing as I'm helping Apple sell all these iPhones, maybe they'll send me a complimentary iPhone  3Gs 32 gb model for review.  Oh well, hope springs eternal!
Apple still has not sent me a review version! And, on the basis of my 29th June 2009 update, probably never will!
Note:

For details and updates on iPhone 4 availability in Italy, please see the new iPhone 4 Availability in Italy post. Comments on this post are now closed.