Wonderful……but you should read this post on possible pitfalls regarding buying apartments in Italy before committing yourself.  Please note that these observations do not apply to detached/semi-detached houses in their own grounds.
Floors.
Try to establish who will be above and below you, and find out when they are home before you have a look round your dream flat. Why? Because the floors of some Italian apartments can be very thin and those beneath you will hear your every move, while you will hear just about whatever goes on in the apartment above you. Small playful children make lots of noise, especially when dropping toys etc on those hard tiled/marble floors. The pitter patter of dogs feet could drive you mad and if your overhead neighbours wear clogs, well….. (ours did!).
However, it is not just those stone floors that can be annoying, poorly maintained wooden floors can be so creaky as to drive you and those below you to distraction.
Oh, and one final thing – if the floors seem to flex rather too much, be very wary, or if they are not too level, watch out. In either case you could end up facing huge repair bills and/or major inconvenience.
Lifts.
Useful things, I'm sure you will agree. If there is already one, OK, but if it looks old, watch out – a decision may be made at any time to do it up and the cost will be spread amongst everyone in the apartment block. While this is fine in a large block, in a small block, the expense can be considerable.
No elevator? So no elevated costs? Well, not necessarily. You see Italians like lifts and if there is not one, they may well decide to put one in.
You would be surprised to see in just how little space a lift can be installed, or if it cannot be shoe-horned in, it can be located externally to the rear of the block. This should not be a problem, only lifts cost money and again everyone, with the exception of those on the ground and first floors (if they do not want to) will be required to pay a part of the cost. This cost can be considerable and could end up as an unexpected extra expense, so check out the lift situation. Of course if you are willing to pay, then no problem and elevators add value to apartments. Of this, there is no doubt.
The façade.
If there are cracks, watch out. Unexpected expenses may be just around the corner. Similarly, if the façade is not in a great condition, redecoration costs may be on the horizon. And beware of highly ornate, painted or tiled, façades – the cost of maintaining or restoring these could well be prohibitive.
Garages.
Useful. But, if there is one of these semi-underground affairs, watch out. If it is decided that major works, refurbishment etc, are necessary, major expense will be involved. Try to find out the condition of the garage area and when it was last refurbished, and do it before you make an offer.
Space.
Italian appartments are often sold as empty shells. This means there is often virtually nothing in them, and if they are empty, they may look bigger than they will be once full of furniture. This is something to bear in mind. And watch out for quoted floor areas – these refer to total overall space and include things like cellars and balconies, so do not be surprised if 100 square metres turns out to be 10 to 20 metres less in terms of actual living space.
To be on the safe side, measure as much as you can – but ask first, this is not common practice here. House details in Italy do not generally include the dimensions of individual rooms.
*****************************
Other things to bear in mind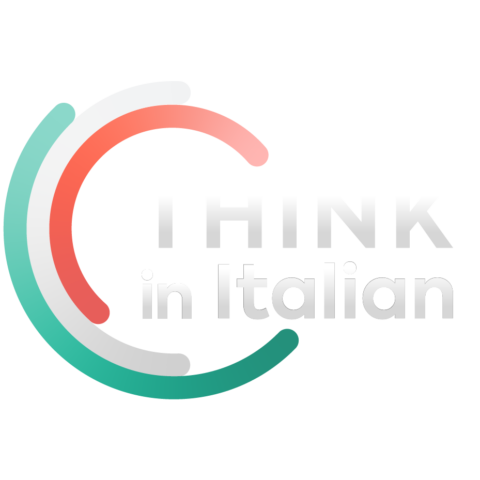 Stop reading, start speaking
Stop translating in your head and start speaking Italian for real with the only audio course that prompt you to speak.
In general, Italian apartment blocks tend to have widely varying service charges and things like type of central heating system (oil is bad, gas is good, changing from oil to gas can be expensive), the availability of a full/part time caretaker, and ornate external and internal finishes, can all lead to high costs in the future.
In smaller apartment blocks, it is easier (not always easy – it just takes one awkward b and the problems start) to gain some kind of consensus of opinion regarding maintenance works, whereas in large blocks, simply gaining the go-ahead for necessary works can be a nightmare. Then there are the vested interests.
Someone in your block knows someone; brother, uncle, old friend etc, who can do the work, and this third party then charges higher than market level prices because the person who recommended their services may be taking a backhander. I have heard stories of this, which, whether true or not, seem to reflect the fact that Italy is very much a 'you scratch my back and I'll scratch yours' nation.
Indeed, buying an apartment in Italy can be a bit of a minefield, but you can reduce (not eliminate) the chances of hitting a mine by carrying out thorough investigations before making an offer. Once you make an offer in Italy, and it is accepted, you have to pay part of the purchase price. Then, if you back out, you will lose your money, or at the very least face something of a battle through the courts to get your cash back. And if you do try to find out as much as possible before making the offer, someone may come along in the meantime and snap the place you want right out from under your feet.
The initial part of the property purchase process can be something of a high-speed juggling act. Mix this with the fact that Italian house agents are not renown for bending over backwards to help you (in fact, be a bit suspicious if everything seems to be perfectly in order), and you have a recipe for, well, an interesting little ride.
Possibly the best advice one could offer someone regarding purchasing a house in Italy, would be to go for an independent detached house in good condition, so at least one will not have to worry about the fiddlier aspects of buying and running a flat in an apartment block.
Before Making An Offer
If you do want an apartment then insist before making any offer on seeing (having) a copy of the apartment owner's latest copies of the minutes of the most recent condominium meeting. These meetings are held annually, usually in late Autumn/early Winter and to avoid trickery you should find out the name of the appartment block administrator and request that he/she send you the relevant documentation. Better still ask both the owner and the administrator to send you copies. Then ask an Italian friend you trust to look at the information, which should detail all expenses incurred and what proportion of the service charge is paid by whom. You can also see if anyone has not been paying his or her share and find out if there have been any extraordinary expenses, or if anyone wants to put a lift in or open a disco on the ground floor.
My advice if the Italian estate agent turns his or her nose up at this request; which they will do; is to simply stand up and walk away. This in itself may gel them into action, but then again it may not – seeing as Italians do not ask for copies of what I really believe to be absolutely essential information that needs to form part of all sales details. In fact, coming to think of it, seeing the minutes of the meetings over the last 5 to 10 years would be very useful.
Want to See What is on Offer in Italy?
If you would like to take this any further, then an extensive selection of apartments, and houses, can be found on the Homes and Villas Abroad site.  The company also has a connection with a firm, The Property Organiser, which can help you negotiate the ins and outs of Italian property law.  In addition to the property listings, Homes and Villas Abroad also has an interesting blog where you will find all sorts of information on buying a house in Italy, including updates to wacky Italian laws, and plenty more: Homes and Villas Abroad blog
Homes and Villa's Abroad do advertise on Blog from Italy, but seeing as we both want to sell Italy, so to speak, I thought I'd pop in this little extra plug for them – and they do have some gorgeous homes for sale on their site too!
Digging around, not necessarily literally, before you put cash on the table, could well pay dividends in terms of your having a genuinely pleasant 'living in Italy' experience.  Forewarned is forearmed, as the old saying goes.