A massive corruption scandal is unfolding in Rome, the capital of Italy, which, investigators claim, has been run for many years by a new mafia organization dubbed the Rome Mafia.
Who was behind this criminal organization which had been defrauding Italy's eternal city or millions, if not billions, of Euros?
Here's some background information on Massimo Carminati the man who is allegedly the kingpin of behind the mafia type criminal organization which investigators suspect has been running city hall in Rome for many years.
One eyed Massimo Carminati, one of the 37 to be arrested in a police operation which took place in Rome last week, is former right wing political activist and terrorist.
Slowly but surely Carminati gravitated from political activism, to terrorism, and then to organized crime. He also gained a reputation for violence and experience in the handling of explosives. For reasons which are not clear, Carminati has rarely been convicted of major crimes and has never spent much time behind bars either.
Today and demonstrating his transition into crime, investigators believe Carminati was probably at the top of a crooked pyramid which had taken control of Rome's City Hall. So who is the seemingly untouchable Massimo Carminati?
Now 56, Carminati was born in Milan but moved to Rome with his family when he was a teenager. During his youth, Carminati frequented the "Fungo" bar in the Monteverde area of Rome. The bar was a well known haunt for both neo-fascists and for members of Rome's criminal underworld.
During is long career, Carminati has ended up with links to both extreme right wing movements and to criminal organizations such as Rome's infamous Magliana Gang which controlled many illegal activities in Italy's capital during the late 1970s until the early 1990s.
Before becoming an affiliate of the Magliana gang, Carminati attended meetings of the MSI, a post fascist extreme right wing party. After that, he took a more active role in the activities of Italy's extreme right as part of the Avanguardia Nazionale organization which was active during Italy's Years of Lead, a period of socio-political arrest which lasted from the late 1960s until the mid 1980s.
While with the Avanguardia Nazionale, Carminati gained a reputation for violence. At this time, Carminati was merely beginning his "career". Initially he divided his time between extreme political activism and crime.
The NAR
After his AN experiences, Carminati became part of the NAR, a right wing terrorist organization founded in part by a former school friend of his, Valerio Fioravanti in 1977 when Carminati was 19.
In 1979, while with the NAR, Carminati allegedly took part in a bank robbery, and, has been linked to the killings at least three people although he's never been found guilty of murder.
The proceeds of the bank robbery were apparently laundered by the Magliana gang.
Weapons which had been stored, of all places, in the basement of Italy's health ministry, were eventually traced back to both the Magliana gang and to the NAR terrorist group thus helping investigators understand that the crime gang and the right wing NAR terrorist group were linked.
The connection established by the weapons later led to Carminati and a number of former members of Italy's secret services facing trial in 2000 for allegedly attempting to pervert the course of justice with regard to the 1980 bombing of Bologna station. Initially sentenced to 9 years in prison for his role, Carminati was acquitted at appeal.
The Pecorelli Killing
One of the killings Carminati is said to have been involved in was that of the 1979 murder of Mino Pecorelli, the editor of political weekly, the Osservatorio Politico O.P. Pecorelli was a member of Italy's secret P2 organization and reputedly had links to Italy's secret services. According to former members of the Magliana gang who turned state's evidence, the motivation behind this killing was that the gang wanted to ingratiate itself with those who controlled Rome.
Carminati was tried for his role in the killing of Pecorelli, however in 2003 Italy's highest court acquitted him on the grounds that his involvement had not been proved. To this day, nobody has been convicted of Pecorelli's murder.
The Shootout with Police
In 1981 while attempting to escape arrest for NAR activities, Carminati lost his eye in a shootout with police close to Italy's border with Switzerland.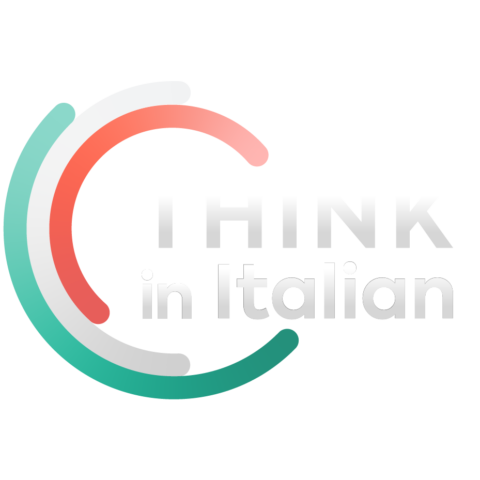 Stop reading, start speaking
Stop translating in your head and start speaking Italian for real with the only audio course that prompt you to speak.
For a few brief periods, Carminati has ended up behind bars, though he was soon back on the streets and showed no signs whatsoever of abandoning his criminal ways.
In time, and probably as the years of Lead were coming to an end in the mid-1980s, Carminati became an enforcer for the Magliana gang and was employed to dissuade others from taking over the gang's activities.
In 1999 he took part in the theft of items from a branch of the Bank of Rome within Rome's main court building. Strong boxes were emptied and documents obtained from the robbery were used to compile dossiers which were then to be employed to blackmail investigators. Regarded as the mastermind behind the robbery, Carminati received a four year jail term.
Carminati's then name came up in investigations into match fixing in Italy in 2012 though he was never charged with any crime.
Move the clock forward to today and now Massimo Carminati is behind bars after being arrested for his role in allegedly masterminding corruption on a massive scale in Italy's capital.
Creation of the Rome Mafia
Relatively brief periods in prison, some of which have been shortened by certain amnesties, may well have allowed Carminati to both maintain expand his criminal activities right into the heart of Rome's municipal government.
One of the ways the Rome mafia made its money was to ensure public works projects and services supply contracts were awarded to businesses linked to the criminal organization. Cash was then skimmed off the top of funding for the contracts.
Though there are some indications signs that the Rome mafia may have been operating since the 1990s, it looks as if Carminiti's gang's grip on Rome increased substantially during the April 2008 to June 2013 mayorship of Gianni Alemanno. In common with Massimo Carminati, Alemanno has links to the extreme right wing MSI and Avanguardia Nazionale organizations. Investigators have yet to bring charges against Alemanno who denies any wrong doing.
The man allegedly behind the Rome mafia, Massimo Carminati, is refusing to talk to investigators, though some of those who formed part of his network – 36 others have been arrested and more than 100 others are said to be under investigation – may talk.
Questions
How has Massimo Carminati managed to escape justice for so long? How come nobody realized until recently that funds were being spirited out of Rome's coffers?
Will Carminati actually end up in prison for more than a few years this time round?
As well as Massimo Carminati, there's another major player in the Rome mafia scandal – convicted murderer turned politician Salvatore Buzzi – more on him, another time.
As for Massimo Carminati's operations, it looks as if aside from Rome, he'd spread his tentacles as far as the regional government which runs the Lazio region in which Italy's capital lies. Not only this, but links between the Rome mafia and national level politicians are emerging.
How far up the political ladder the Rome scandal will reach is anyone's guess but seeing as former Rome mayor Alemanno was close to former Italian prime minister and fraud convict Silvio Berlusconi, there's a possibility the investigators may find that the wings of the Rome mafia spread far into Italy's national institutions.
Investigations into the Rome mafia case are ongoing and are still nowhere near a conclusion.
——————
Source: Wikipedia Italia – Massimo Carminati
"Massimo Carminati" di sconosciuto – http://roma.repubblica.it/cronaca/2010/04/28/foto/banda_della_magliana-3674077/3/. Con licenza Pubblico dominio tramite Wikipedia.